The Kardashian women are known for just how well they rock the black monochrome look. You'd think that eventually they'd run out of outfit choices, but these women keep coming up with new ensembles that surprise and amaze us all! If you love the Kardashians and their monochrome fashion choices, this is the list for you!
Table of contents:
1

Skinnies, Leather, and a Scarf

Source: canadagoose-onlinestore.blogspot.com
Kendall kills it in this look that's both rocker and cozy!
2

Kim's Sheer Top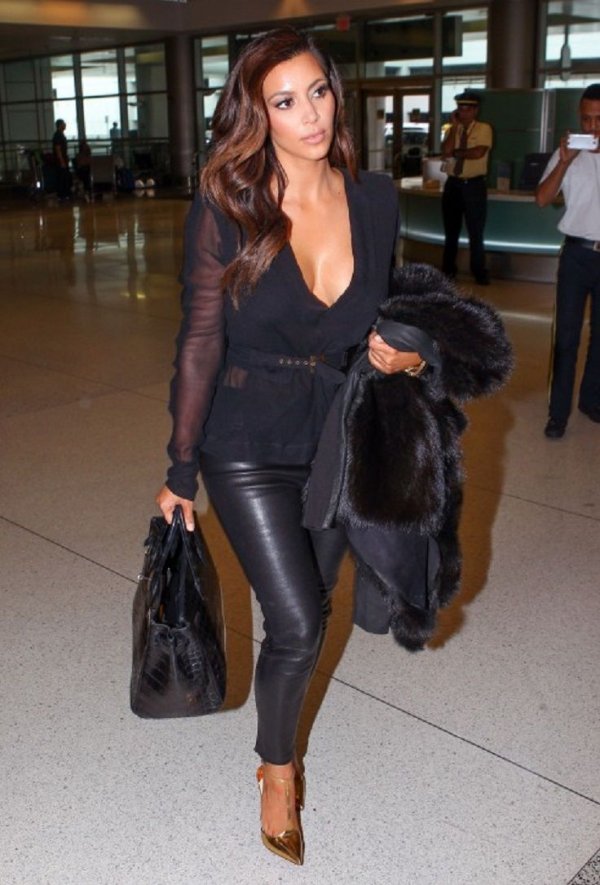 Source: Top 10 Best Kim Kardashian's
Kim is the queen of all-black ensembles, and this number is no exception!
3

Kendall's Printed Pants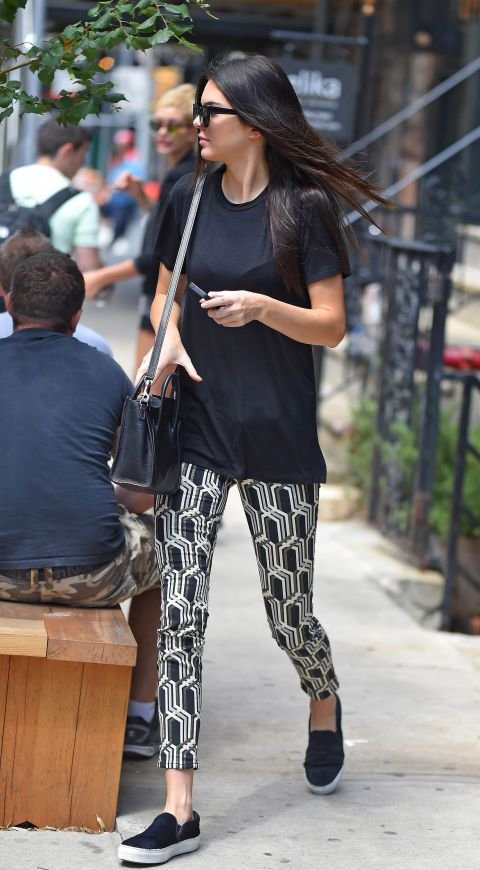 Source: Kendall Jenner Wears a Massive
Kendall takes monochrome to a new level with these cute printed pants!
4

Kylie Goes Casual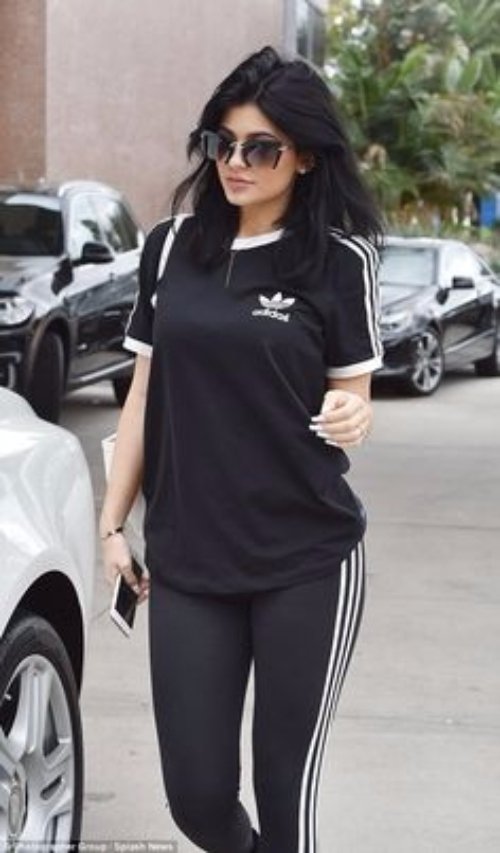 dailymail.co.uk
Even when Kylie's wearing an Adidas top and leggings she looks gorgeous!
5

Kendall's off-the-Should Ensemble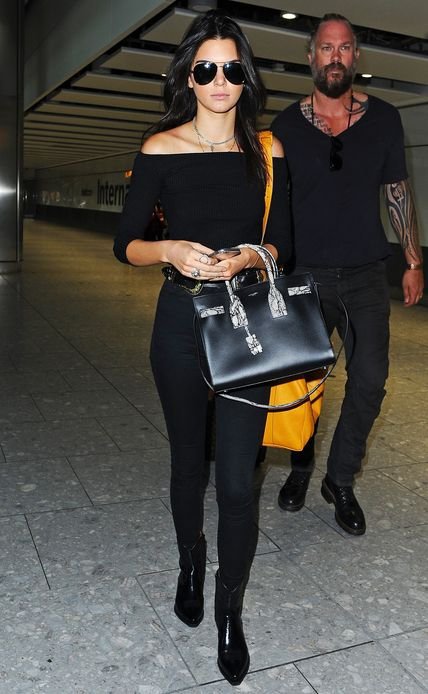 instyle.com
Kendall's outfit looks so European and beautiful and I am absolutely obsessed!
6

Black Jump Suit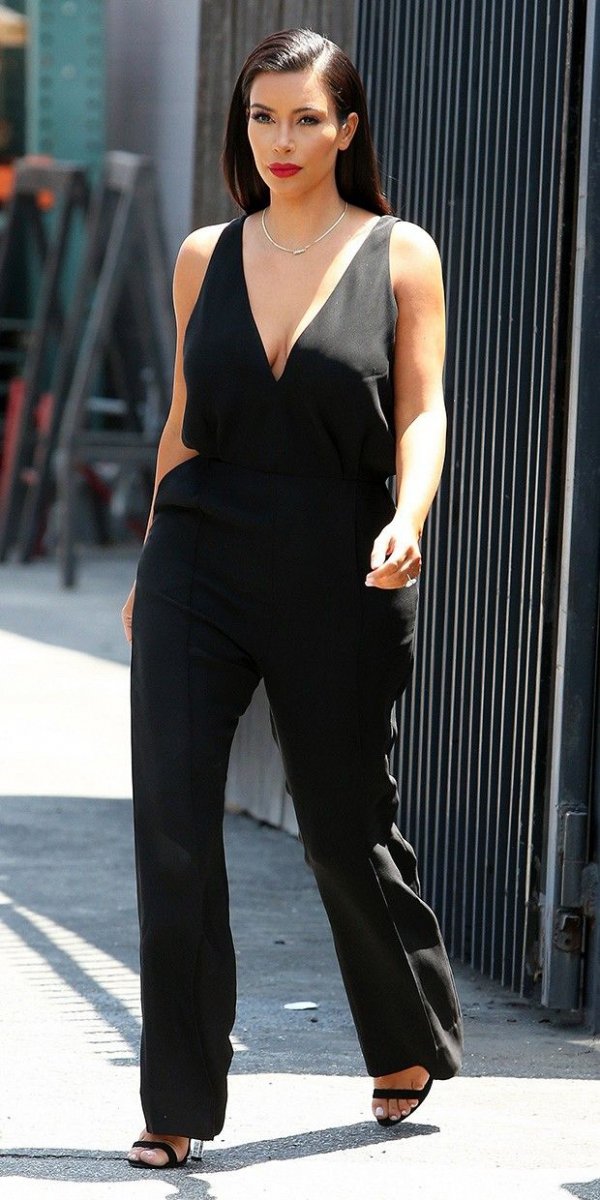 Source: Kim Kardashian Is Minimalist Chic
It's not just the jumpsuit, but Kim's hair and makeup that makes this outfit look so chic.
7

Model Behavior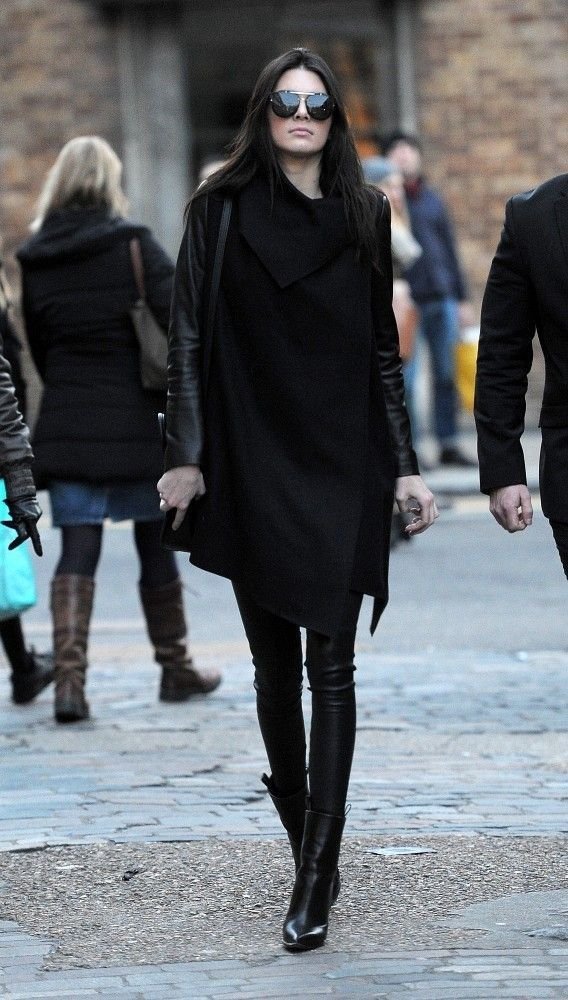 Source: 22 Most Stylish Outfits Worn
Kendall has never looked more like a bonafide model than she did when she rocked this stunning look!
8

Statement Boots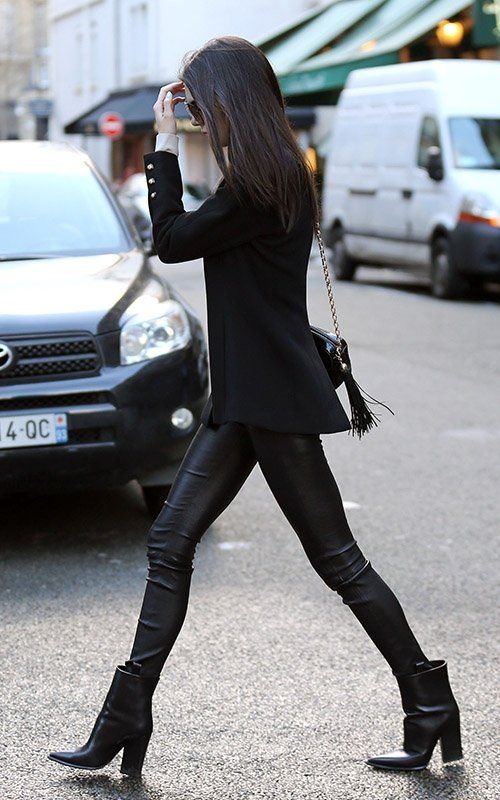 Source: Daily Chic
Don't you think that Kendall Jenner is one of the few people on the planet who can make a statement with an all-black outfit? These boots are killer!
9

Kylie Filling up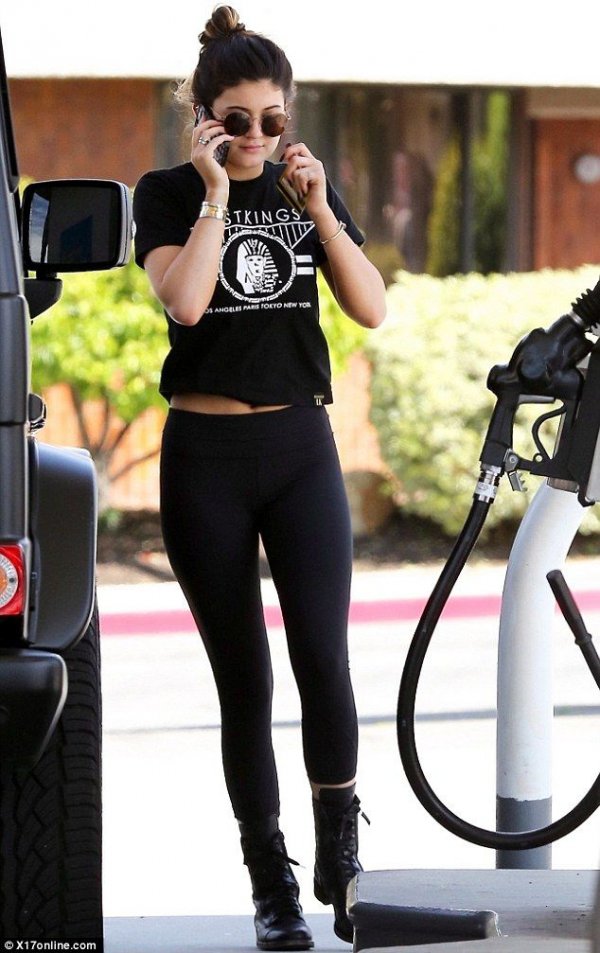 Source: Kylie Jenner remains on her
Kylie's just getting gas for her car here, and yet she's still more stylish than most of us are 90% of the time in her grunge and black outfit.
10

Only a Blazer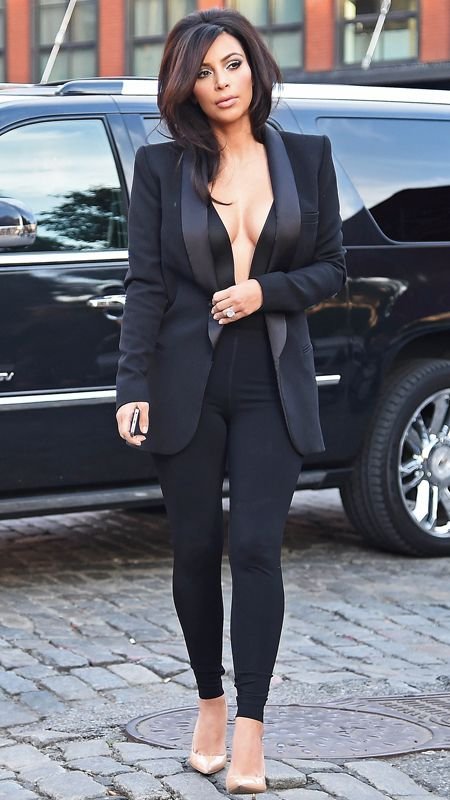 Source: Kim Kardashian Debuts the Hermès
Leave it to Kim to wear just a blazer out and about and look like she's pulling off the ultimate style look!
11

Kim's Yeezus Look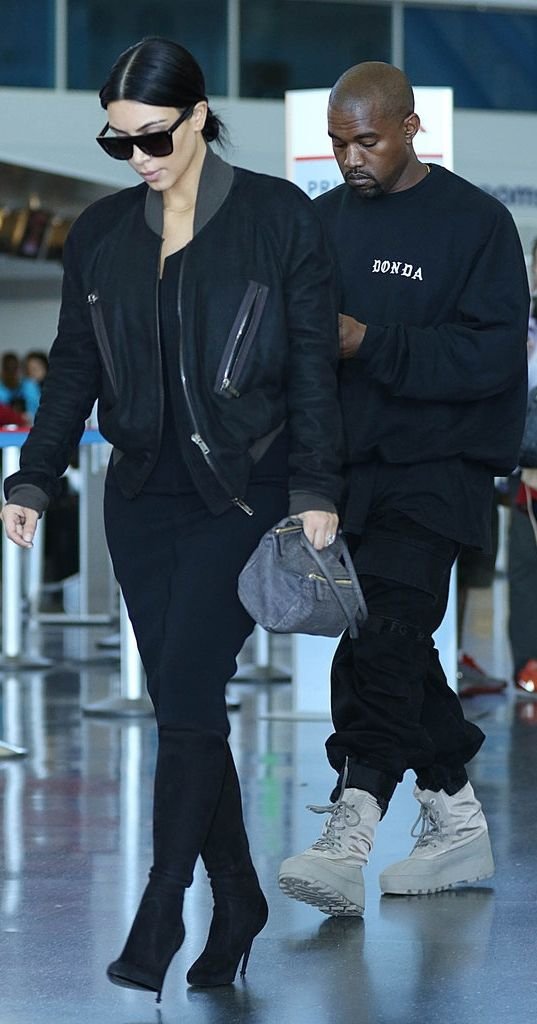 popsugar.com
Everyone knows that when Kim and Kanye got together, he seriously started influencing her style, and this jacket, skinny jeans, and boots combination is no exception!
12

All Curves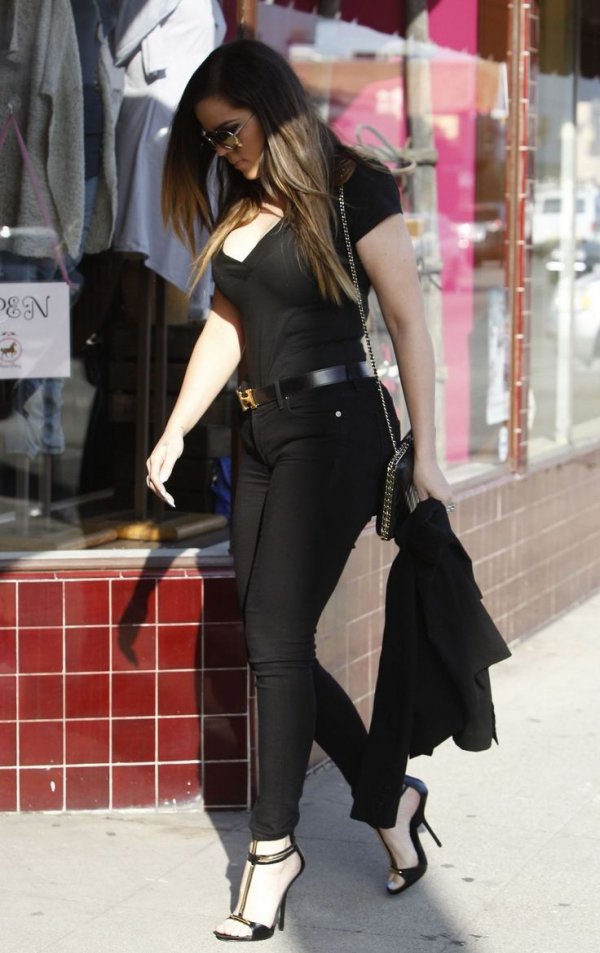 Source: J'adore la mode B*tches
Of course, Khloe takes a simple black t-shirt and jeans and makes us want to be her and steal her wardrobe!
13

Sleek and Chic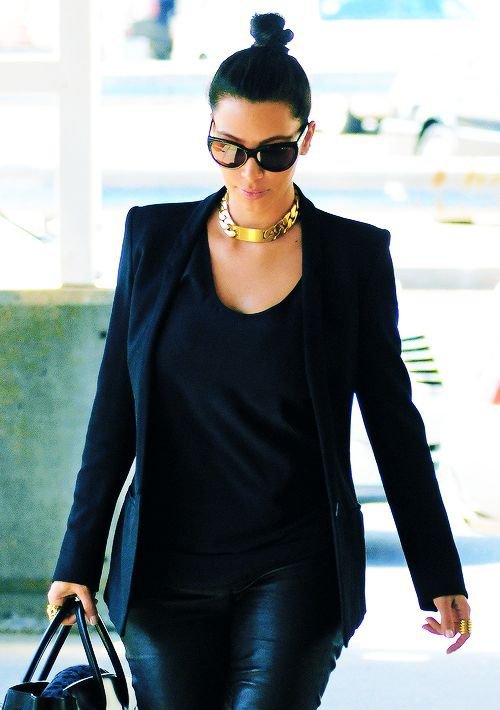 zimbio.com
I don't know about you, but I'm seriously loving this sleek and timeless look on Kim.
14

Kourtney's Maternity Look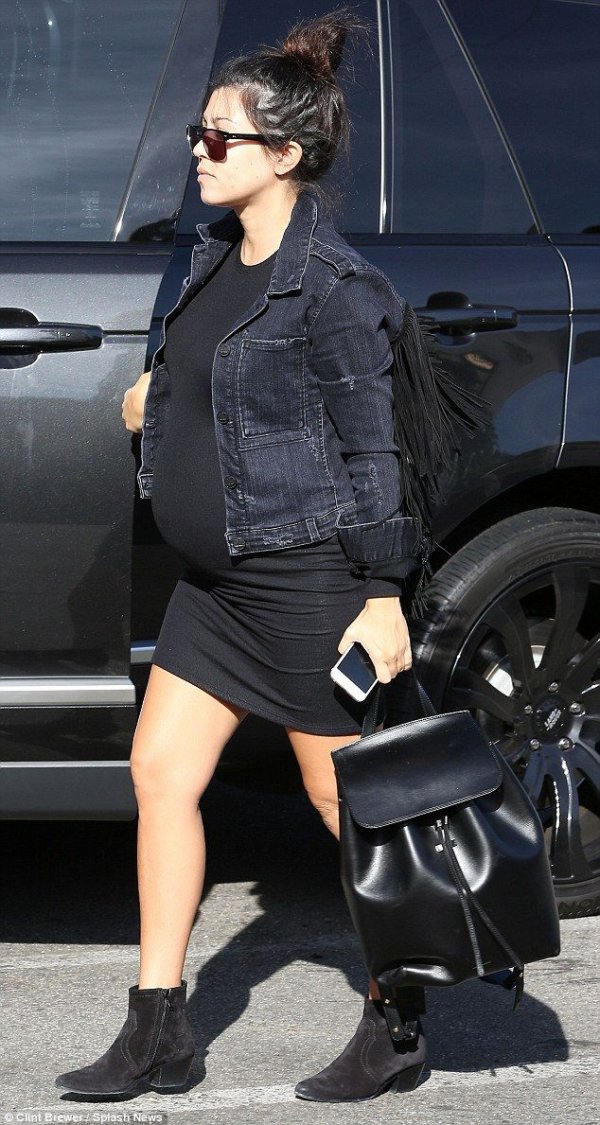 dailymail.co.uk
Kourtney always knew how to dress her baby bump, and this black dress was no exception!
15

Biker Girl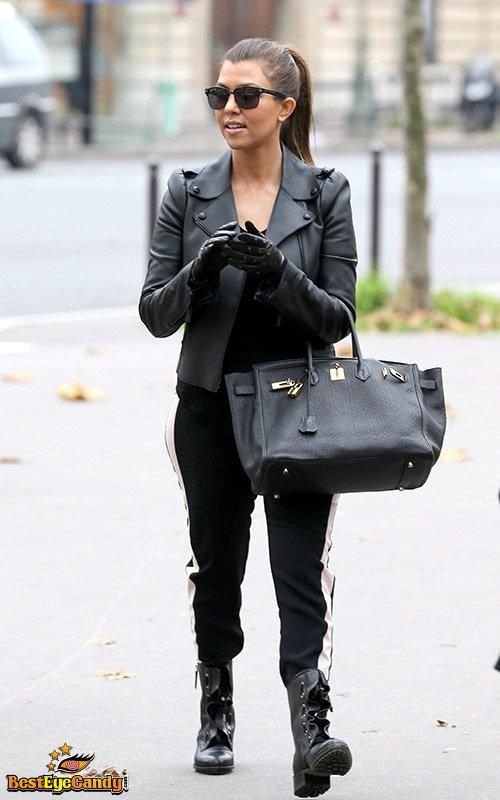 Source: Dreaming Big
All of the Kardashian women wear leather, but Kourtney really pulled off the biker look with this jacket and those gloves.
16

Fun Playsuit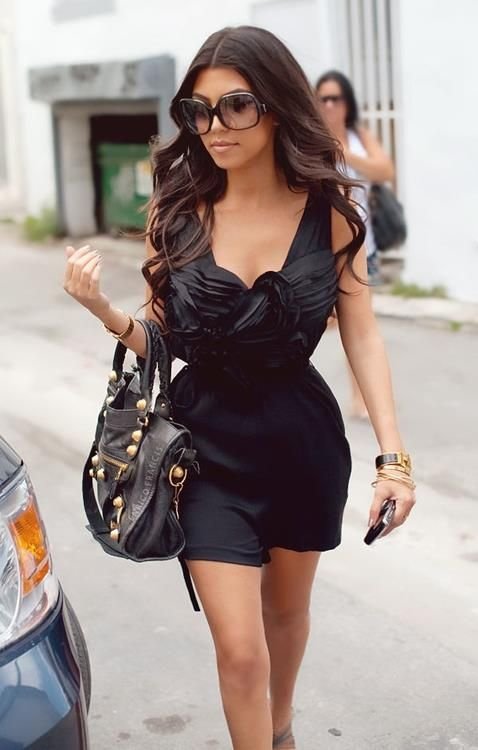 Source: 40 Top Summer 2013 Fashion
I think some people would argue that Kourtney has never looked better than she did in this fun playsuit!
17

Simple for Kendall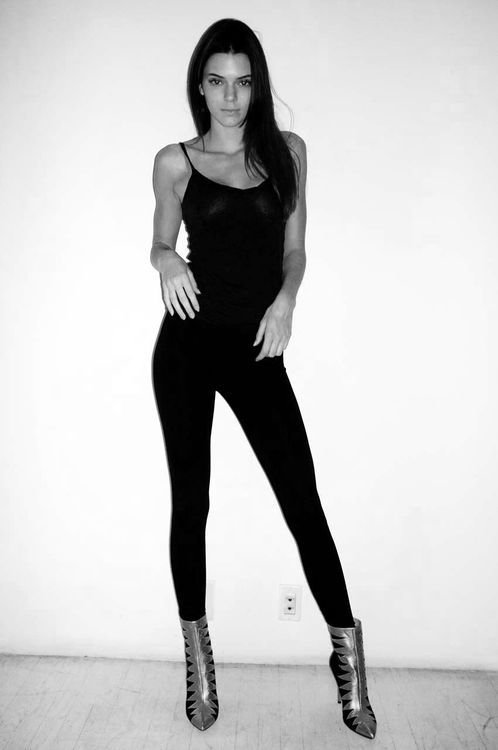 Source: House of Nadee
Yup, Kendall can wear sometime as simple as a tank top and she still makes us wish we could steal her wardrobe.
18

Kendall and Kylie's Different Vibes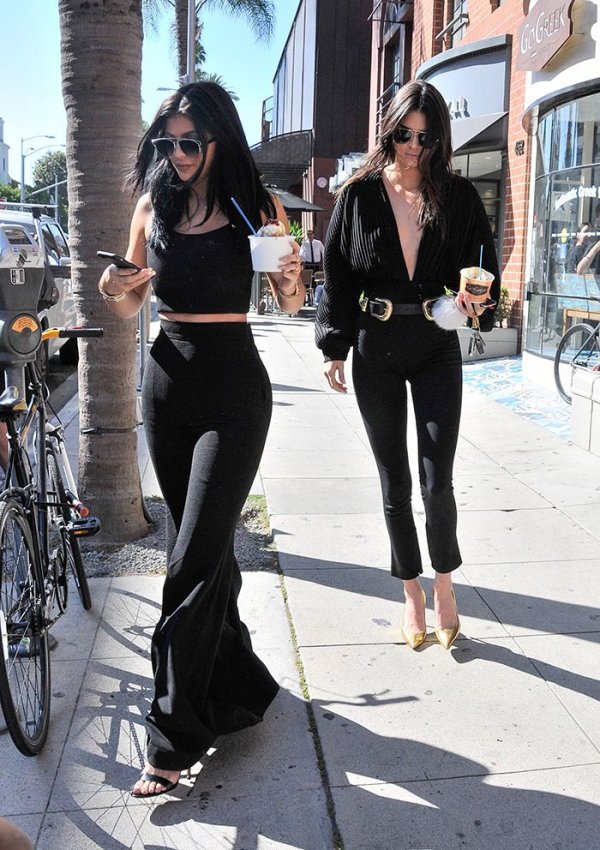 Source: The Jenner Sisters Approach Dessert
Both girls go for entirely different looks in this picture, and they both pull off what they were going for so well!
19

Simple Body Con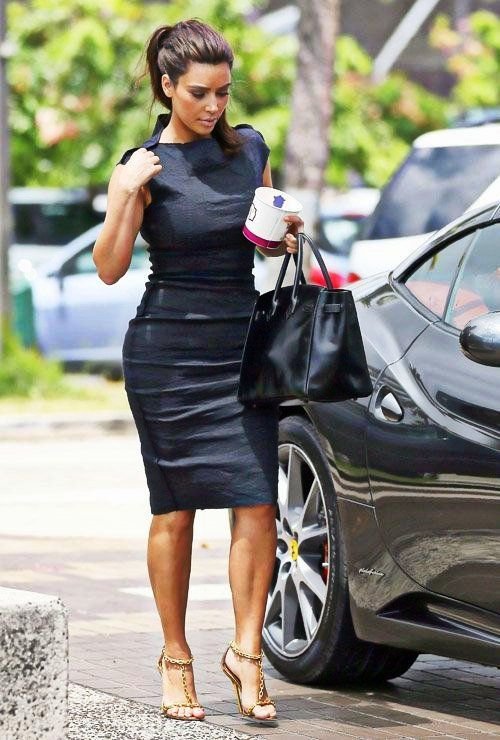 Source: The Best Clothes for 30
Even when Kim goes understated she does it right!
20

Rocker Mommy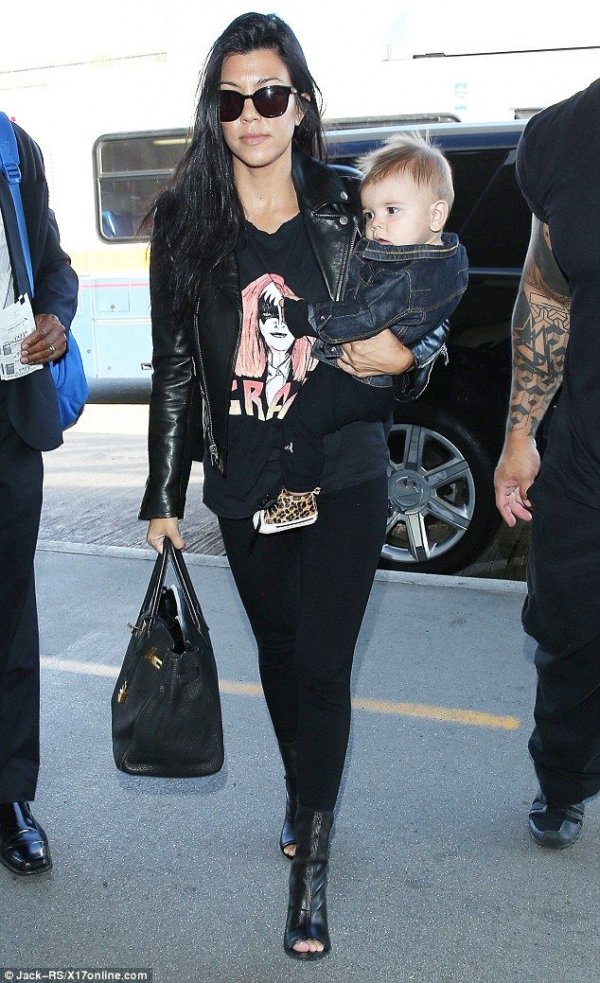 dailymail.co.uk
Leave it to Kourtney to go for a chic rocker look while balancing her baby on her hip! She's so good keeping it all together!
21

Kylie's 90s Look

dailymail.co.uk
Kylie brought it back to the 90s in this monochromatic overalls look.
22

Khloe's Cover Girl Look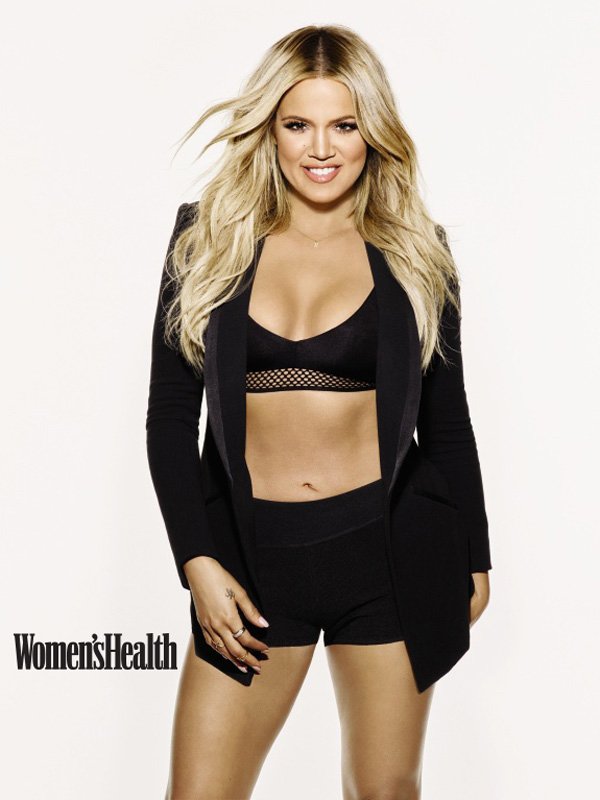 womenshealthmag.com
Khloe's wearing a simple sports bra and shorts in this picture and still makes the world jealous!
This whole family knows how to wear black like pros! What's your favorite look? Will you try wearing any of these? Let me know in the comments!
Please rate this article