Thank goodness for the many ways to wear a scarf! After all, winter fashion is incomplete without your trusty scarf by your side, or rather, around your neck. Here are 17 ways to rock a scarf this winter.
1

The Woven Scarf Knot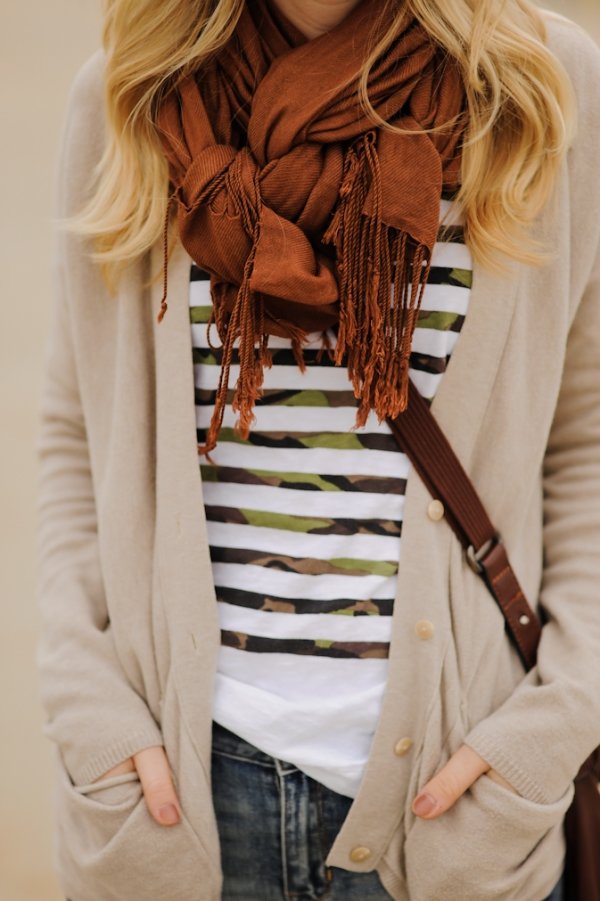 This may look like one of the more complicated ways to wear a scarf but it's actually pretty easy. Here's the video tutorial:
See? Told you it was easier than it looks!
2

Loophole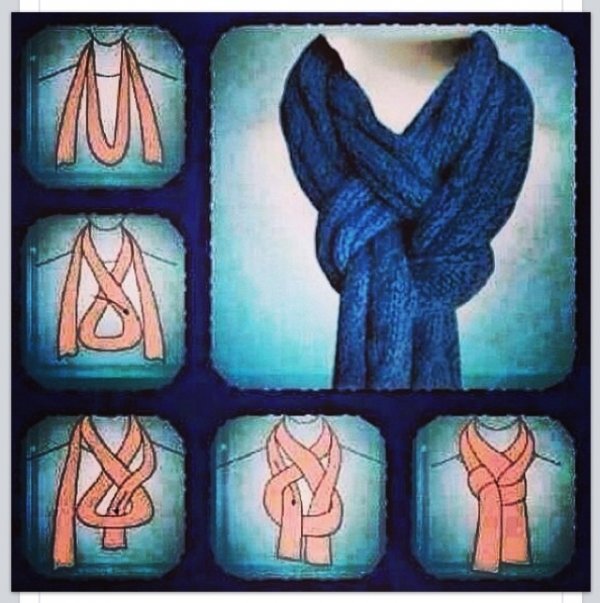 Sure to keep you warm and looking fabulous at the same time!
4

Let It Hang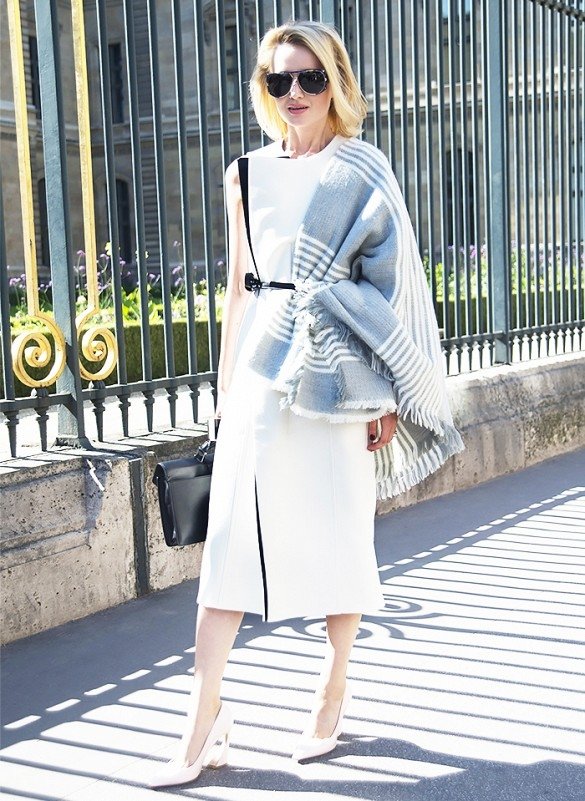 This will definitely make heads turn.
5

European Loop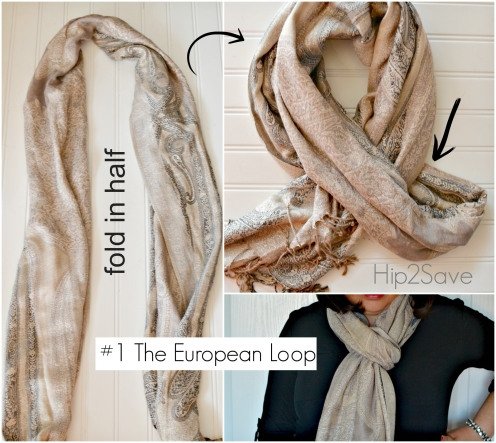 This one is an oldie but a goodie.
6

Infinity Scarf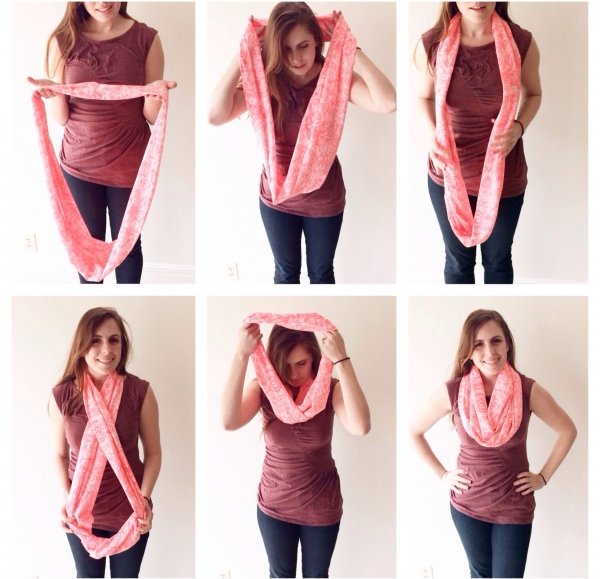 Infinity scarves are everywhere this season!
7

The Fake Knot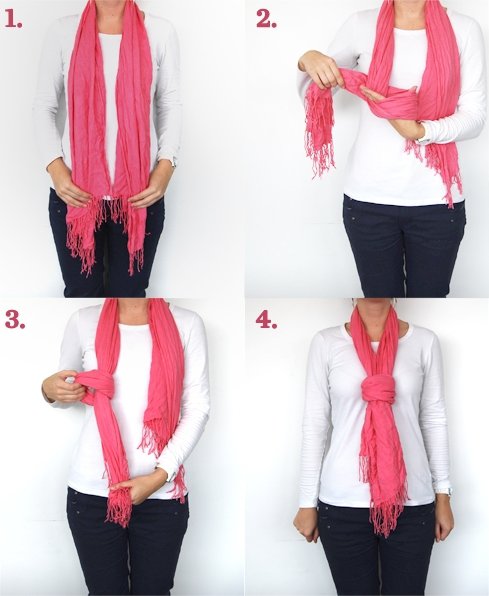 Easy peasy and probably one of my favorites!
8

DIY Infinity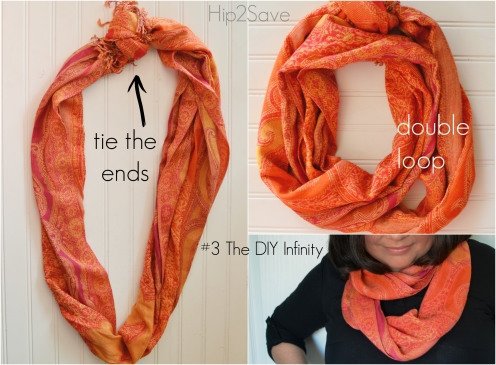 Can't find your infinity scarf? No problem! Use this easy trick to transform a regular scarf into an infinity scarf.
9

The NYC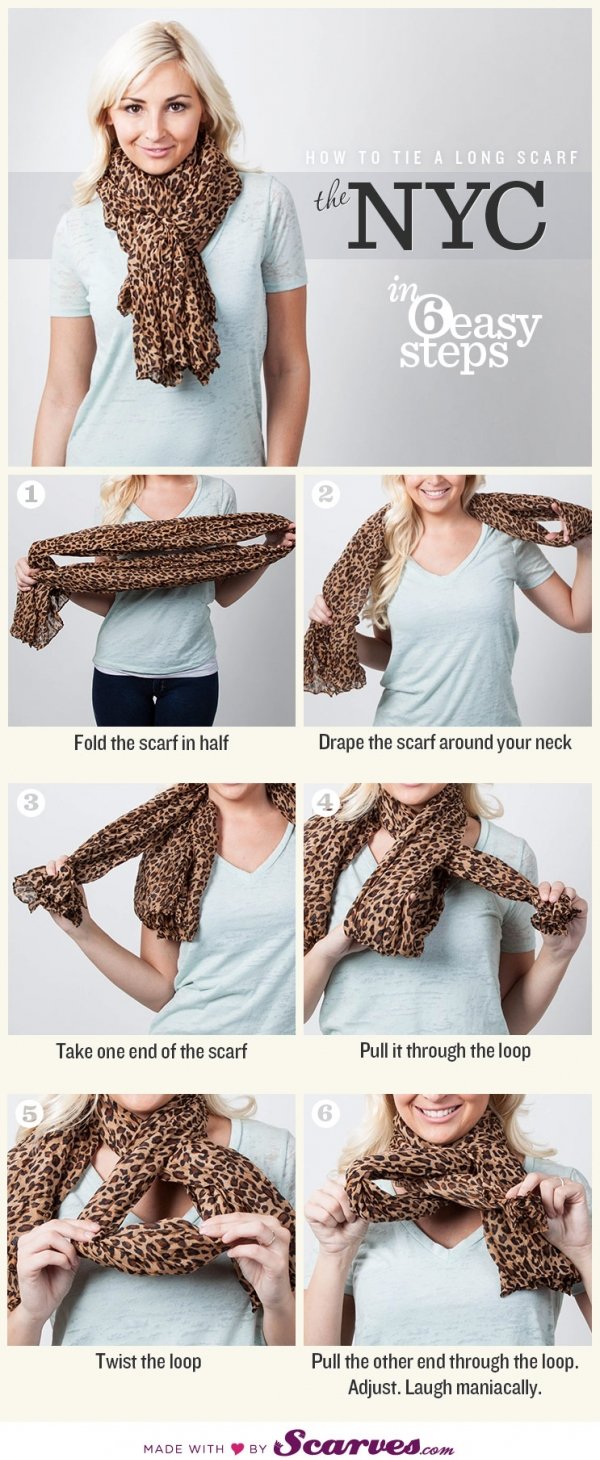 I sure love the sound of that!
10

Swept Away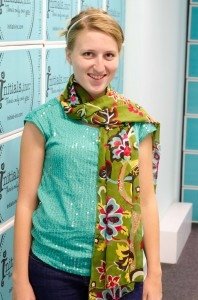 This look never gets old.
12

The Muffler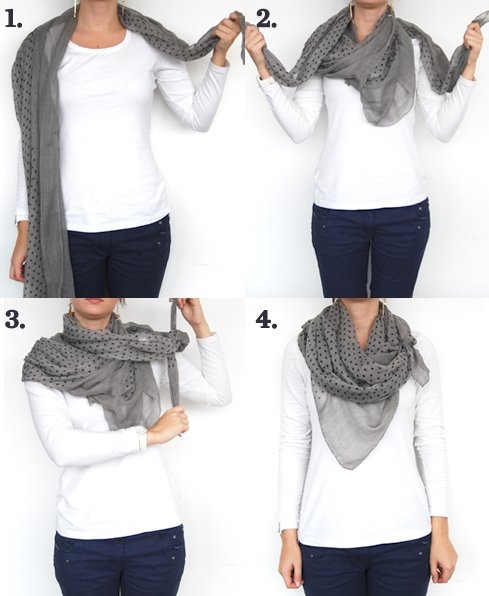 This looks effortlessly chic and is perfect for winter!
14

The French Knot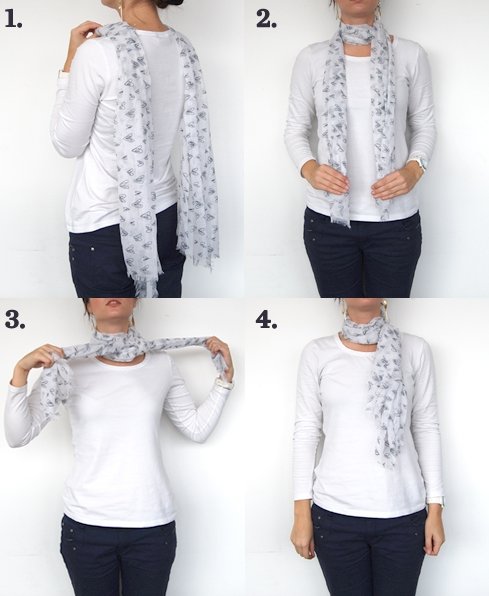 This is another great way to wear a scarf, especially on a rushed morning.
15

The Loop-d-loop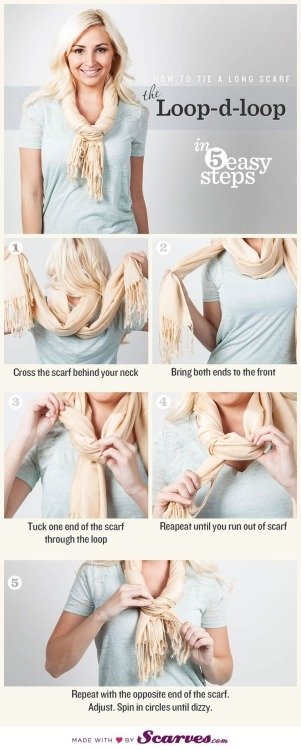 Love the name. Love the way it looks!
16

One Infographic, Six Ways

Here's a little something for everyone.
17

Last but Not Least

This is my most favorite video on how to wear scarves, simply because there's almost one for each day of the month. What more could a girl want?!

Scarves are a great way to add a touch of color and fun to your outfit on cold and dark winter days. The best part is that you can get as creative as you want when you put one on. What's your favorite way to wear scarves?