'Tis finally the season to get snuggly in your knitwear and there are some stylish ways to wear knits this winter that will leave you looking chic and keep you warm at the same time. I am learning how to knit. When I say learning, I'm more at the Phoebe from F.R.I.E.N.D.S stage where she claims to have finished knitting her scarf and proudly wraps her anorexic piece of neckwear around her neck. I'm trying though. But whilst I learn how to do a better job than the lovely Phoebe and slowly work myself up to one of these amazing garments below, (I should be there in about 100 years' time) here are some gorgeous ways to wear knits.
1

The Sweater Dress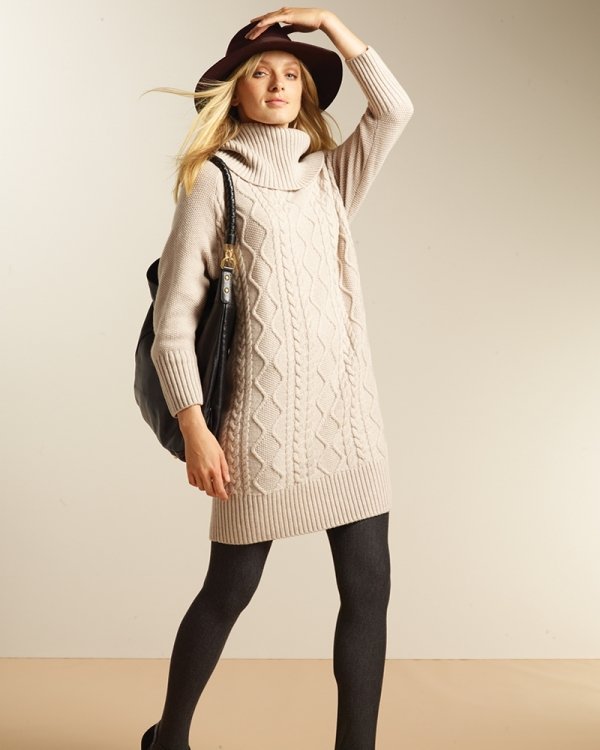 I love sweater dresses and it is, in my mind, one of the chicest ways to wear knits. They're sophisticated as a day wear garment and great for the evenings too. I love wearing my sweater dresses with opaque tights and my favorite boots. You could go all out with the knitwear theme and wear with knitted tights too. There are so many styles of sweater dresses to choose from and Victoriasecret.com has some fabulous maxi and short sweater dresses to keep you cozy and stylish in the colder months.
2

Holiday Sweater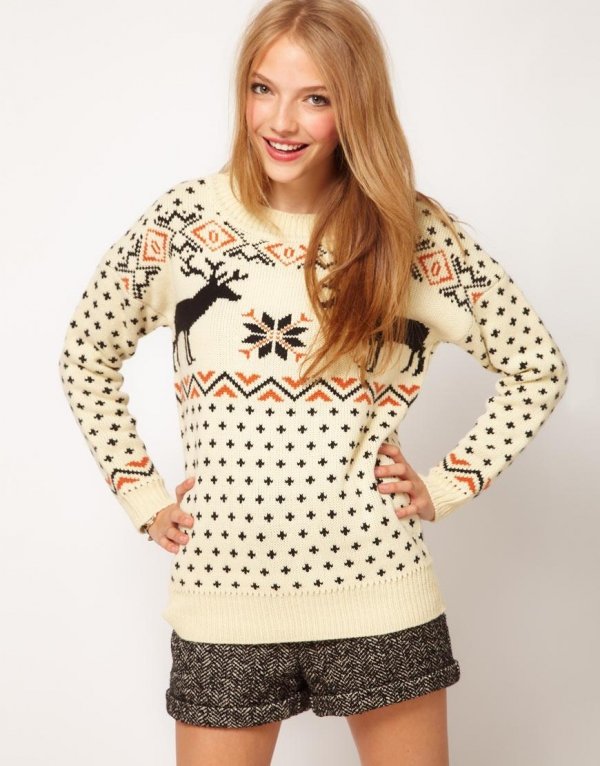 Ok, I'm sure this one is going to polarise readers but it's Christmas and surely holiday sweaters are mandatory. No? Just me? Oh well, it doesn't have to have a reindeer or santa and his elves plastered all over it but it is a fun way to wear knits and to spread some festive cheer this holiday season. There are some more subtle holiday sweaters with more of a ski theme, if you don't want to look like Bridget Jones and her significant other at the family Christmas party!
3

Wool Skirts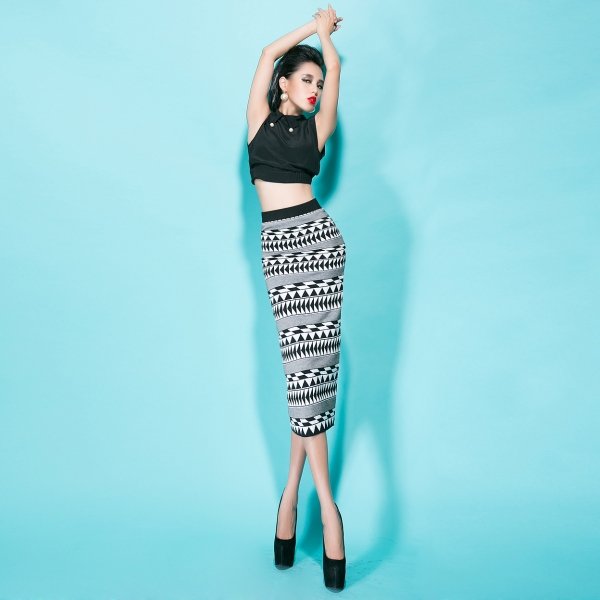 If you'd prefer to go for separates instead of the sweater dress, the wool skirt is your go-to garment in the cooler months. They're another great knitwear piece for day and evening wear and like my sweater dresses, I love to wear them with my favorite boots and thick knitted tights, which I find keep me warmer than trousers! There are some gorgeous knitted tube skirts on the high street for the office, which is essential if your work place is as cold as mine.
4

Tank Tops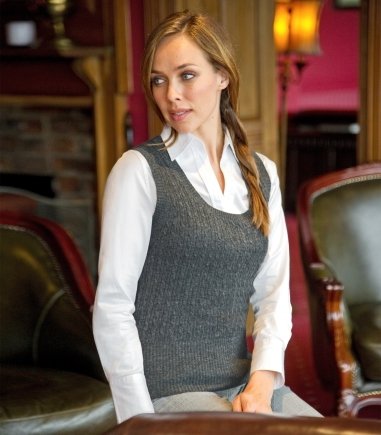 Tank tops are not just for the guys. The shops are awash with some lovely knitted tank tops to team with a shirt or long sleeved top underneath for the day. They add a touch of 'smart' to your office wear too and you can mix up your look with different shirts and tops underneath. Team with a knitted tube skirt for when the weather outside gets super frightful!
5

Cardigans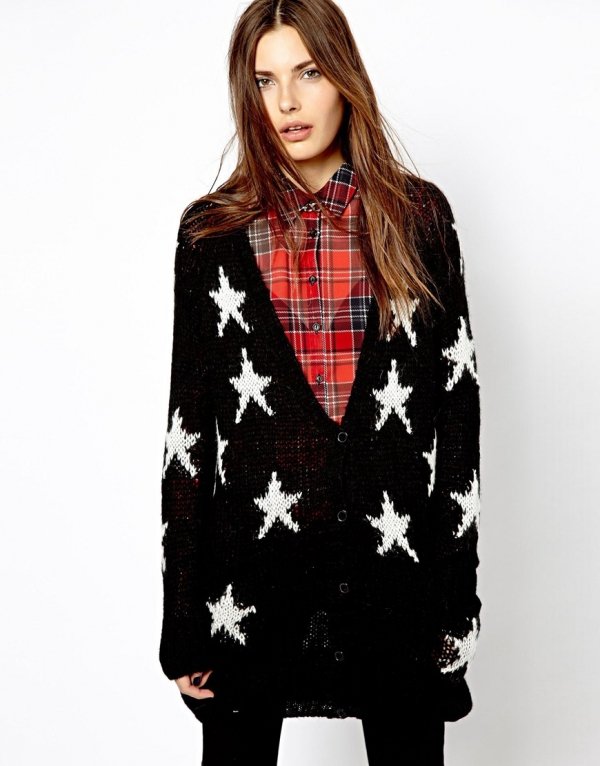 The thing I love about knitwear, is it screams effortlessly chic. The cardigan and coatigan for example, are a staple wardrobe piece and are great to keep you cosy and throw over pretty much anything. Gone are the days when knitwear was associated with matching twin sets and pearls. Now it's all about layering your look with different colors and knits. For example, why not wear your wool tank under a long cardigan. A word of caution with the layering look though. You don't want to look like a Michelin man or have people asking you whether you have circulation issues or whether your central heating has packed up, so opt for finer knits rather than bulky ones.
6

Shawls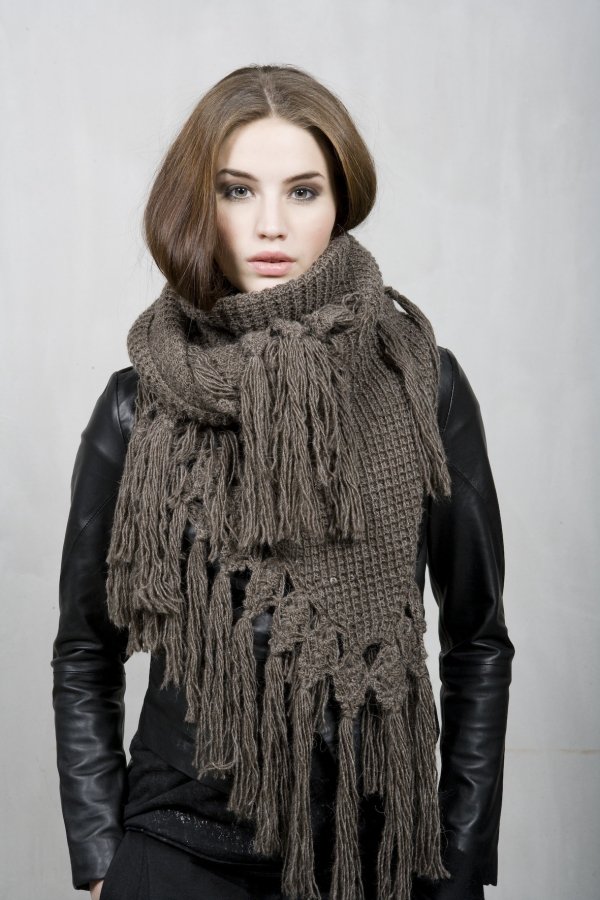 Shawls are super chic and another perfect way to get your knitwear fix. They can really set off an outfit and can turn a seemingly dull ensemble into a colorful and glamorous one in seconds. Having a range of shawls will mean that you can wear them over plain garments when it gets a little bit chilly, whilst still looking stylish.
7

Wool Ponchos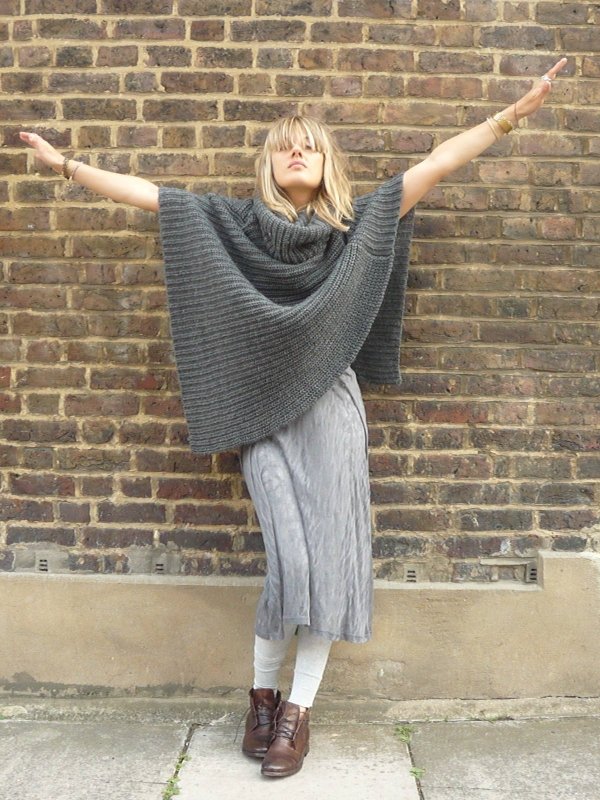 Ponchos aren't just for the Clint Eastwood fans amongst you and again, it's a wardrobe staple and is a bit like wearing a cozy blanket. If you're having a particularly lazy day, it's your throw-on piece of knitwear which can disguise the fact that you haven't made as much of an effort with your clothes as you could have. But no one will notice as they'll be too distracted by your gorgeous poncho!
I love knitwear and I have made a promise to myself that soon, I will be able to make one of these wonderful garments. Which is your favorite way to wear knits?