Fishnets get a bad rap. A lot of people consider them to be too scandalous for a respectable lady to wear. Of course, that's far from the truth. You can wear fishnets and look classy, just like you can wear fishnets and look like a rocker. They're more versatile than people give them credit for, so here are a few fresh ideas for how you should wear your fishnets:
---
1

With Ripped Shorts and a Band Tee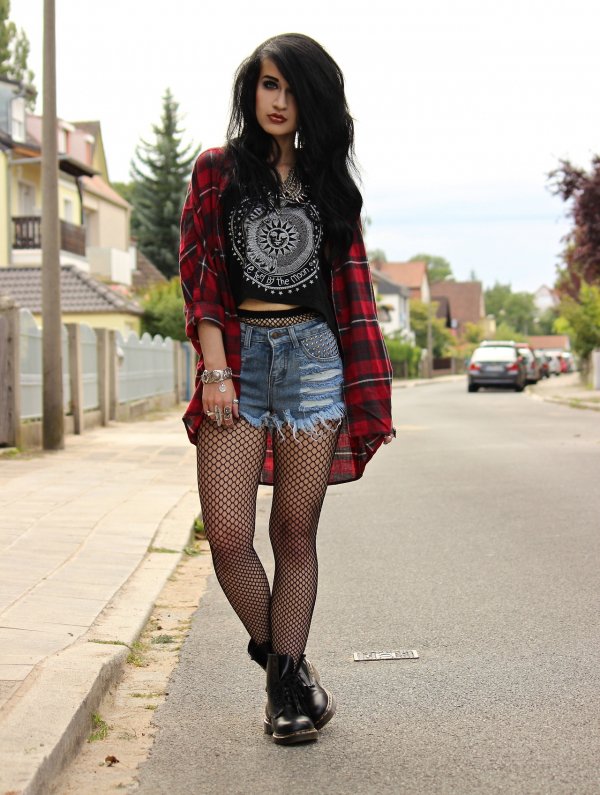 You can achieve a casual look with fishnets. All you have to do is slip a pair of shorts over them and wear a band tee shirt. It's the perfect thing to strut around in at a concert, but you can also pull off the look at school. There's nothing scandalous about it, so you won't get any strange glances, only compliments.
---
2

With a Dress and Heels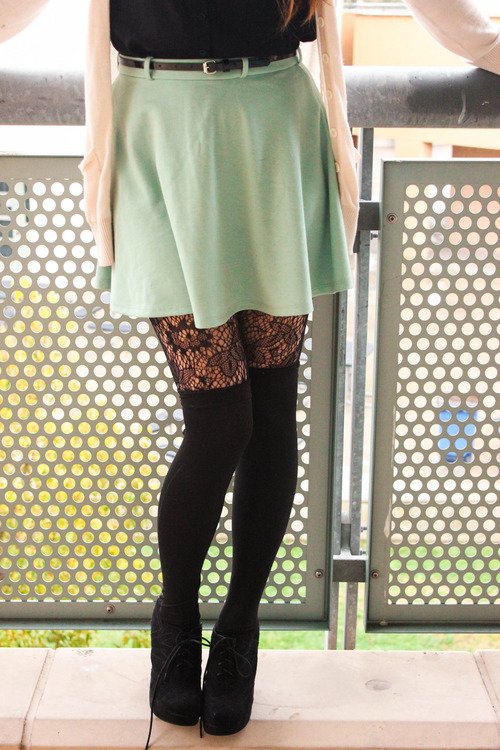 Fishnets can work well at a classy event, like dinner with your boss or a holiday party. You just have to pair them with a sleek pair of heels and a conservative dress. It also helps if you buy fishnets with a design, because having flowery designs on your legs can look more sophisticated than the traditional type of fishnets do.
3

With Knee High Boots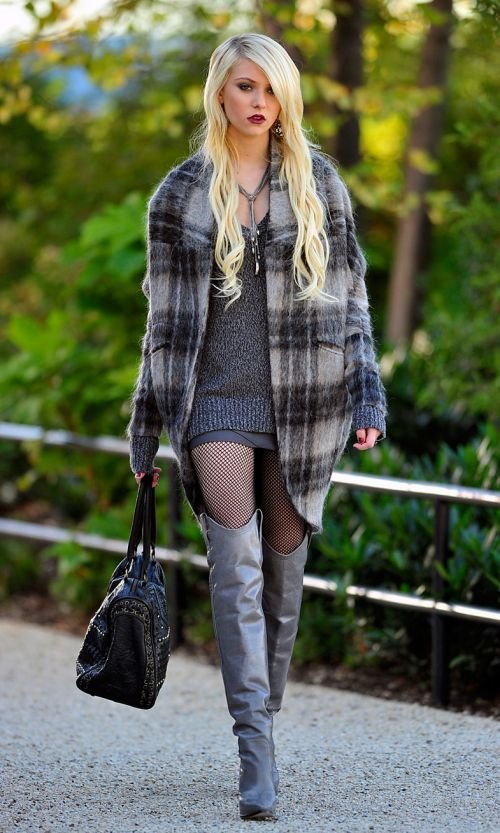 If you don't want to look inappropriate, then you should wear your fishnets with knee high boots. That way, the only spot on your body that will show skin through the fishnets will be partial parts of your thighs. There's nothing scandalous about that, so you can wear the look with pride.
---
4

With High Waisted Shorts and Sneakers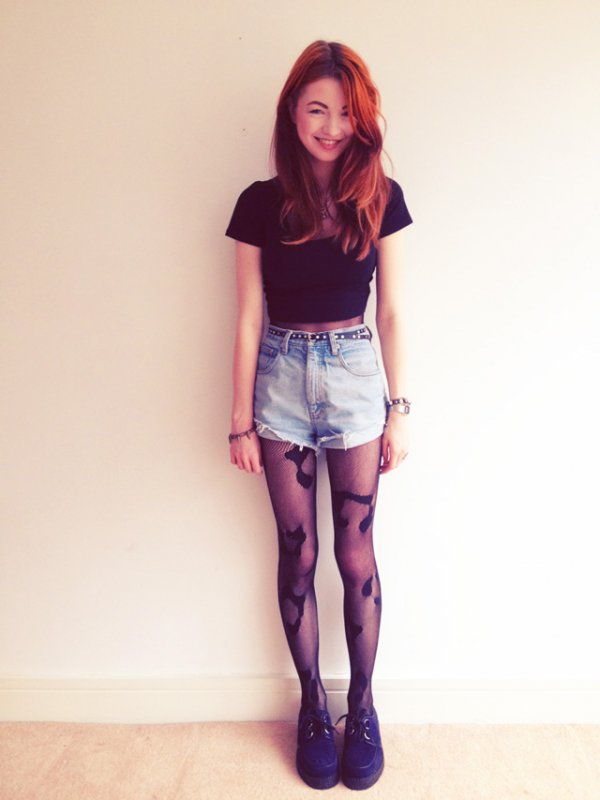 Here's another casual look that will turn heads for all the right reasons. If it's too cold out to wear your favorite pair of high waisted shorts, then you should place your fishnets underneath them. That way, you'll stay warm while staying fashionable.
---
5

With an Oversized Shirt over Your Entire Outfit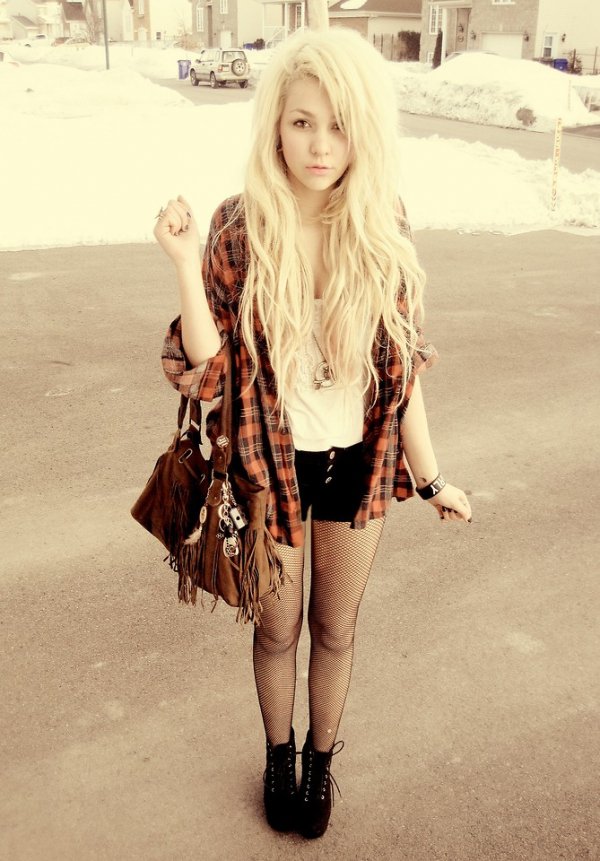 If you wear fishnets with a long sleeved shirt, then the only place you'll really be showing skin is on your legs. That means that everyone's attention will be drawn toward them. So if you want to show them off, an outfit like this is your best bet.
---
6

With Combat Boots for a Rocker Look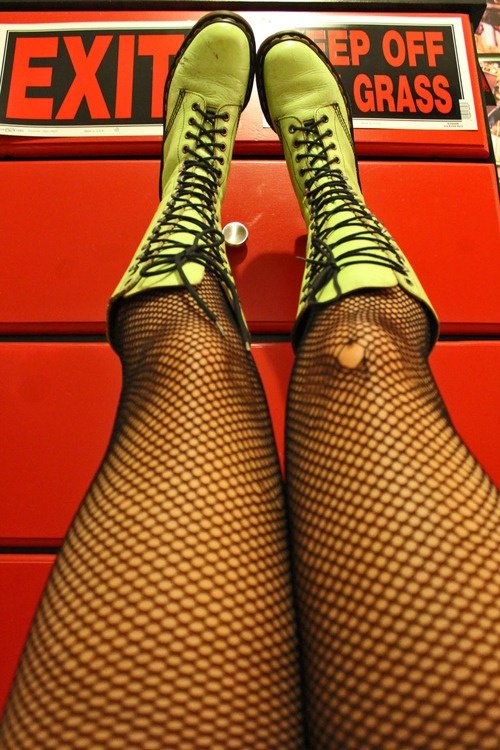 If you want to act like a rocker or achieve the grunge look, then you can wear a pair of combat boots with your fishnets. The best part about this style is that it actually looks better when your fishnets are ripped. So if you ever accidentally tear a pair of yours, don't throw them out. Save them in case you ever want to test out this edgy look.
---
7

With a Shirt That Has a High Neckline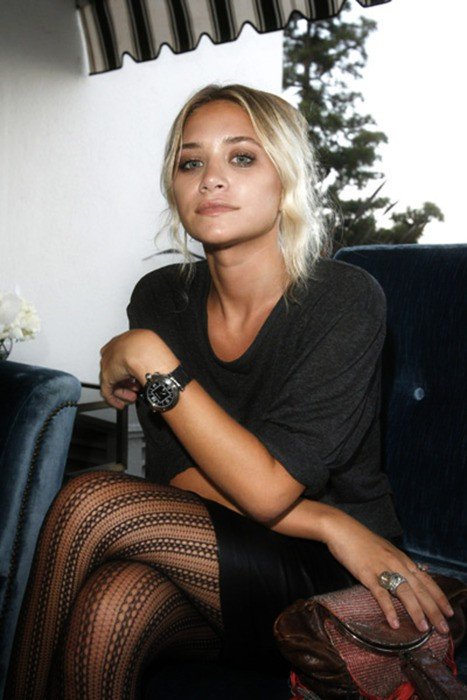 You should try to avoid showing off too much skin at a time. if you're going to show off your lovely legs in fishnets, then try to find a shirt with a high neckline. If you wear a low one, then you'll look a bit more provocative. There's nothing wrong with that, unless you're headed to a fancy place where you want to look conservative.
Fishnets aren't as scandalous as people assume they are. Sure, you can look sexy while wearing them, but you could also look classy and cute. It all depends on how you style the rest of your outfit. What do you usually wear with your fishnets?
---
Comments
Popular
Related
Recent