When there are so many adorable ways to wear white after Labor Day, why would you ever follow such a silly fashion rule? White can be perfect for fall and winter. It is such a bright color without being too in-your-face. Adding white is adding an instant touch of chic to any outfit. So if you are feeling rebellious and want to break some rules this winter, here are the best and easiest ways to wear white after Labor Day.
---
1

Pea Coat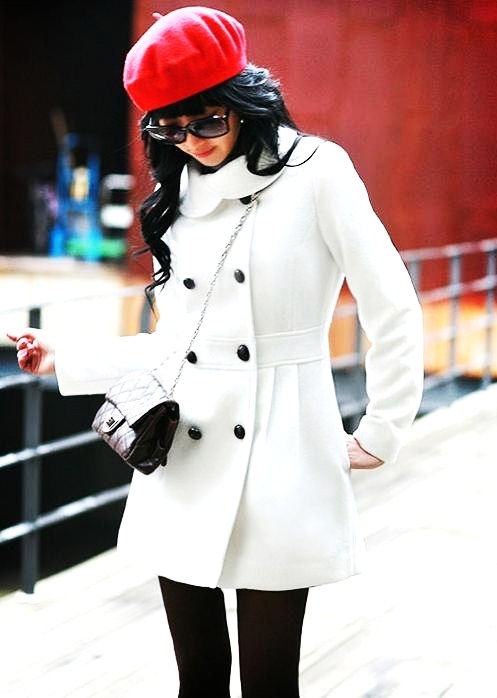 If you are looking to stay warm and look adorable, a white pea coat is one of the best ways to wear white after Labor Day. It is perfect to keep you looking polished at all times. White pea coats are so chic and can take a casual outfit to a whole new level. Bundle it over a t-shirt and jeans and you get a polished and put together new outfit. Not to mention it keeps you warm as those fall nights get colder.
---
2

Jeans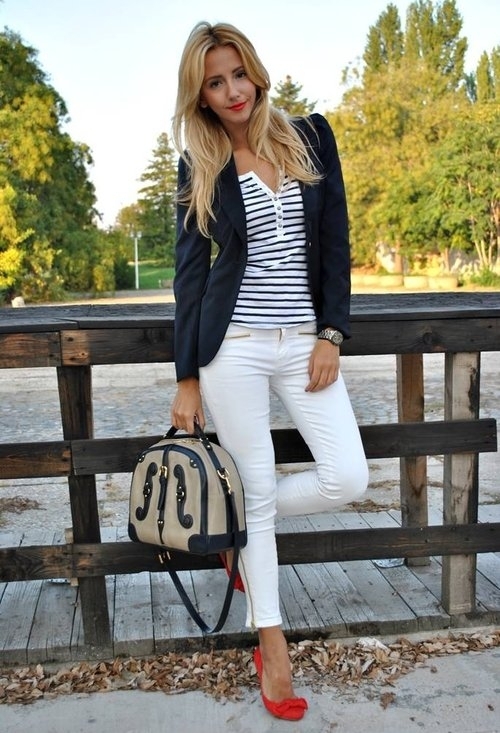 White jeans might be my new favorite look this fall. They are as versatile as denim jeans but add in a touch of flair. For a perfect fall outfit, pair white skinny jeans with a hunter green blouse and brown riding boots. A word of warning though, invest in a quality pair of white jeans. If you buy a cheap pair, they can fall apart easily and might be see-through.
3

Blazer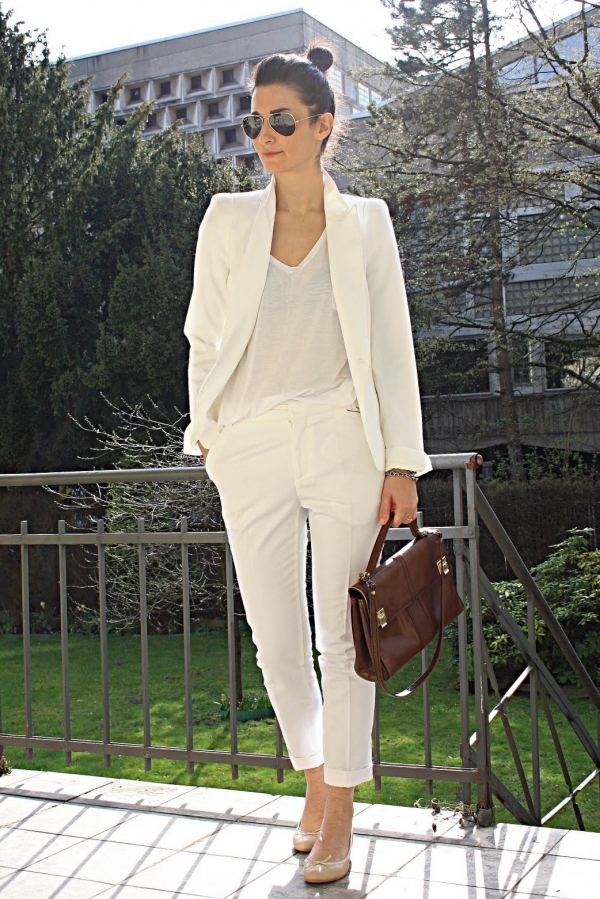 Blazers are one of the perfect ways to wear white after Labor Day because they can take you from a day at the office to a night on the town. To look flawless and office-ready, throw a structured white blazer over a navy shift dress and nude heels with a statement necklace. And then switch it up by pairing the blazer with a glittery cocktail dress and stilettos. The great thing about a white blazer is that it goes perfectly with any outfit you can create. It even goes with jeans and your favorite vintage tee.
---
4

Dress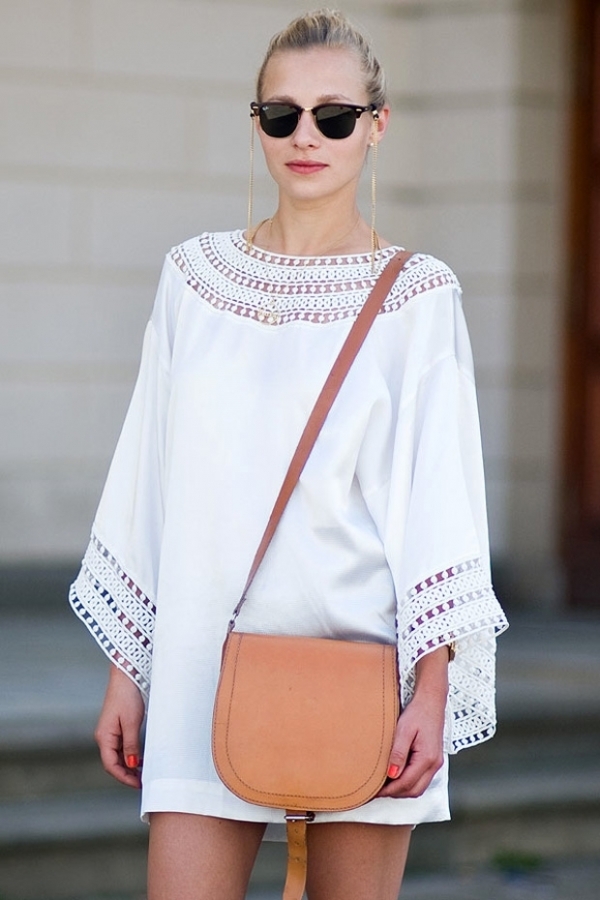 Who needs a little black dress when you have a little white dress? From preppy to boho, there is a white dress out there for everyone. For a preppy look, try a white Lilly Pulitzer dress with some wedges and a cute cardigan. If you want a bolder look, Brandy Melville has a ton of edgy white dresses than you can pair with funky leggings, a jacket and combat boots.
---
5

Sweater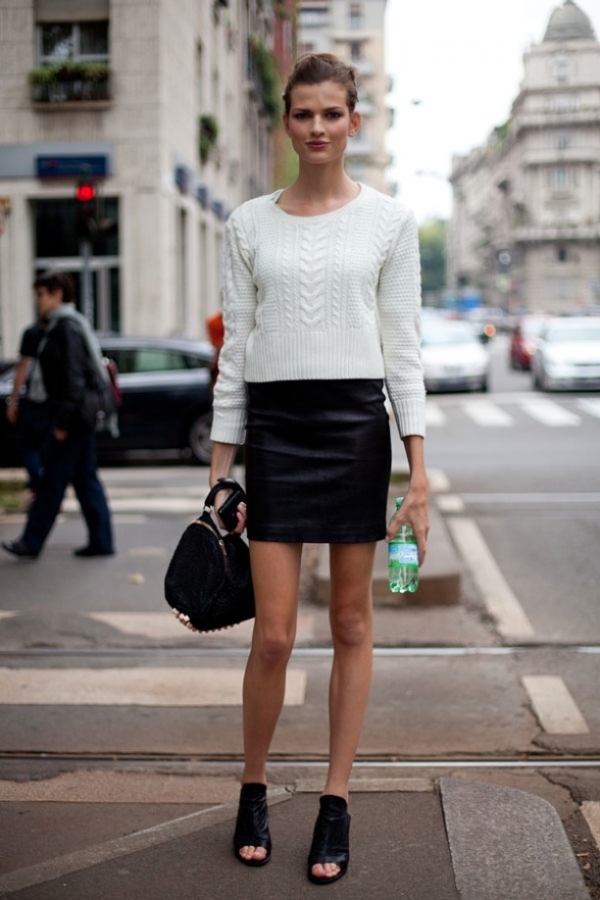 The greatest thing about post-Labor Day weather is that you can finally start snuggling up with sweaters. My personal favorite is an oversized sweater that I can snuggle up in with some leggings and boots. A white sweater is the perfect addition to your wardrobe for after Labor Day because it is cozy yet looks totally put together. You can opt for a quirky graphic sweater or go with a more traditional cardigan or knit sweater.
---
6

Accessories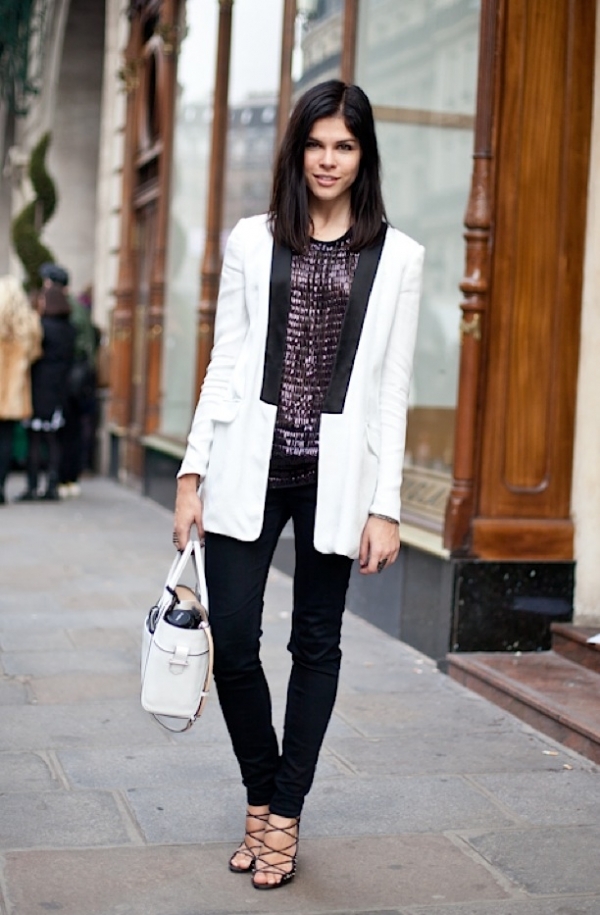 If you are looking for some subtle ways to wear white after Labor Day, accessories are a must. From belts, to bags, to hats, to scarves, white accessories are cute, cozy, and perfect for fall. They can put a chic spin on any outfit without looking too over the top with white. And you can find so many unique white accessories that perfectly suit your style.
---
7

Tights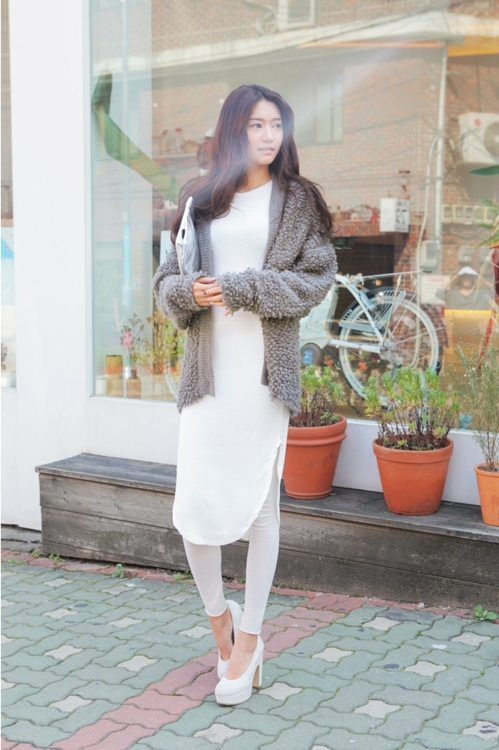 A more non-traditional way to incorporate white into your wardrobe is with a pair of white tights. They can help you transition your summer dresses into fall and add a unique look. I can bet that few of your friends will be smart enough to add white tights to their wardrobe.
By adding white to your wardrobe after Labor Day, you will create so many new chances for you to look fabulous all winter long. What did you think of these ways to wear white after Labor Day? What other ways can you incorporate white to your post-Labor Day wardrobe? Do you think that women should follow the "no white after Labor Day" rule?
Sources: sheknows.com, collegefashion.net, babble.com,
---
Comments
Popular
Related
Recent