The t-shirt dress is high on the trend list for this spring and summer and why wouldn't it be? It's simple, it's versatile and it's super easy- unless you happen to be a short woman. Then, it can be a bit tricky. Your t-shirt dress can end up looking like a fit and flare without the fit! These tips can help women on the petite side to wear a t-shirt dress with ease.
---
1

Don't Size up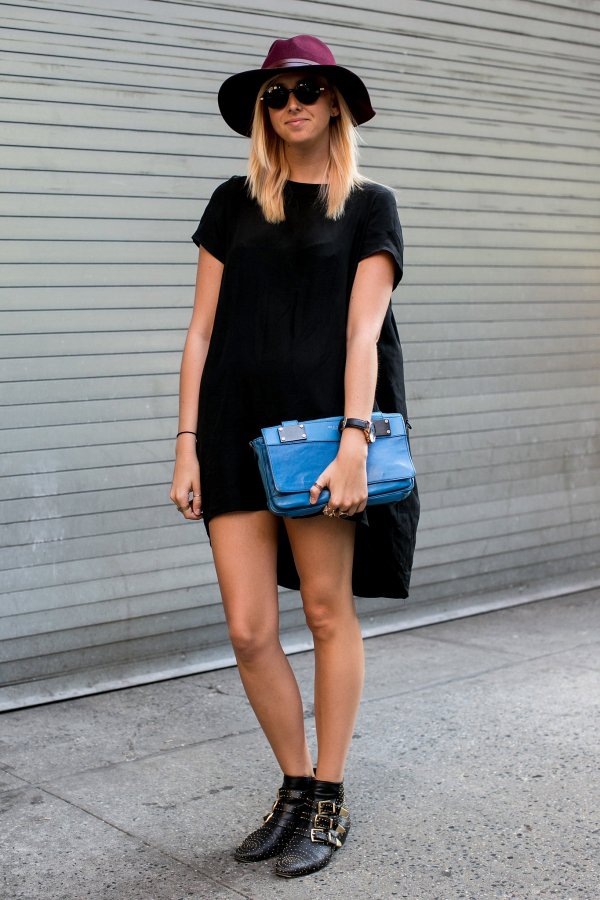 If you're a short woman and trying to pull off a t-shirt dress, it can be overwhelming to your figure. If you're not careful, you can look like you're swimming in it. To avoid this, be sure and get a t-shirt dress that fits perfectly. This's not a clothing item you want to leave some extra room in. Don't be afraid to let your curves show a little!
2

Lengthen Your Legs with a Few Simple Tricks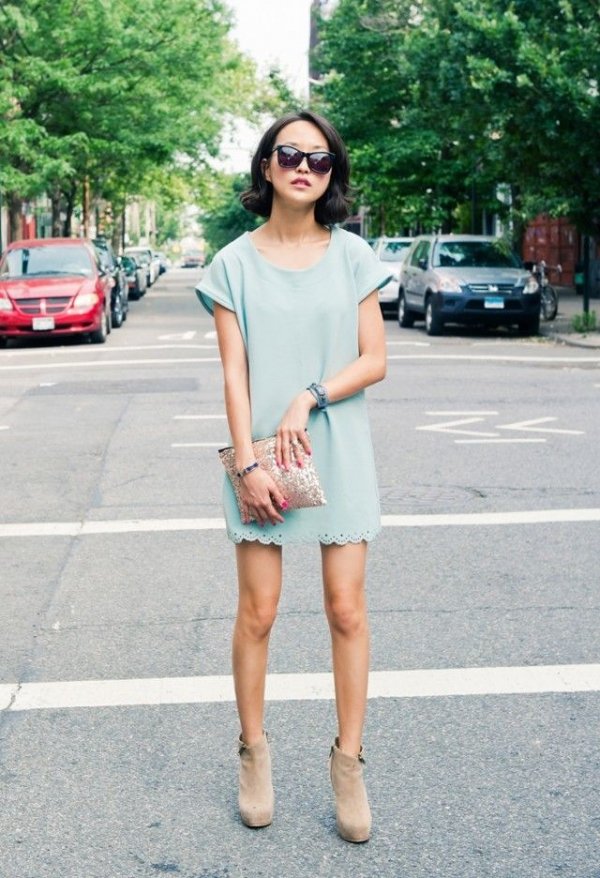 Being a woman who's petite, I know the struggle to look long and lean is real! It's easy to look choppy when you're short. To avoid that, use these tricks to lengthen your legs. Choose heels or wedges over flats and consider going for a nude shade. Nude is going to look like your legs are extended longer than they truly are.
---
3

Add a Statement Necklace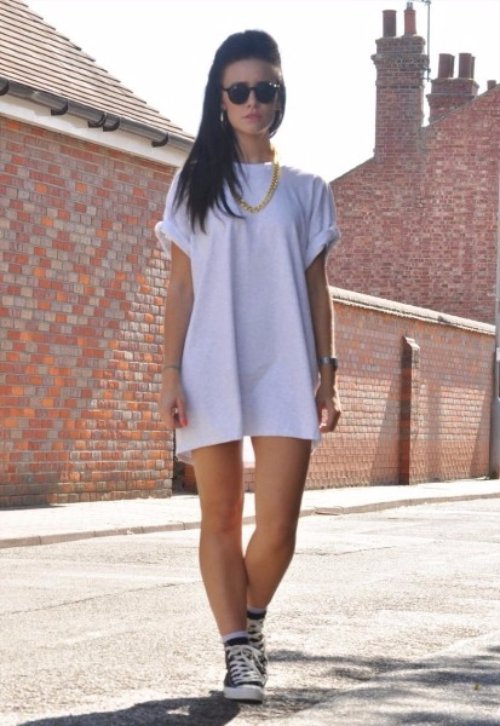 A statement necklace is going to pull attention upward to your face. People won't be sizing up your dress to see how it works for you. A neutral t-shirt dress will work well with any color statement necklace. You have to be a little more careful if you're wearing a t-shirt dress in a pattern. Jewelry always helps your outfit come together.
---
4

Layer up against a Chill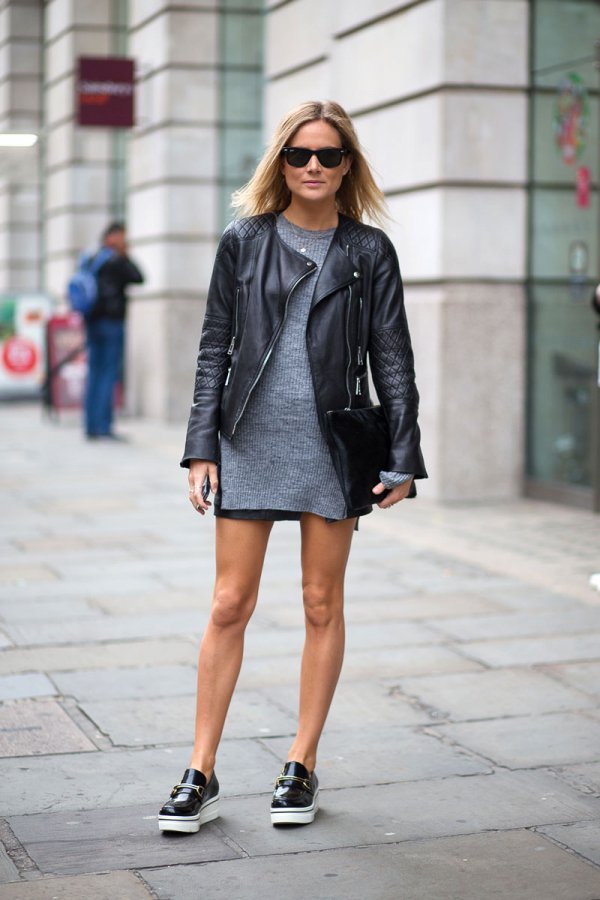 If it's chilly outside, you've got a perfect day to wear a t-shirt dress. While t-shirt dresses are a great spring and summer staple, they also work well through the cooler months. They're a great layering piece and simple to pair with other clothing items. Add some leggings and a denim jacket and you've got a great outfit. Flats or boots will both work with this look but if you want to add some height, go for the boot.
---
5

Don't Be Afraid of Color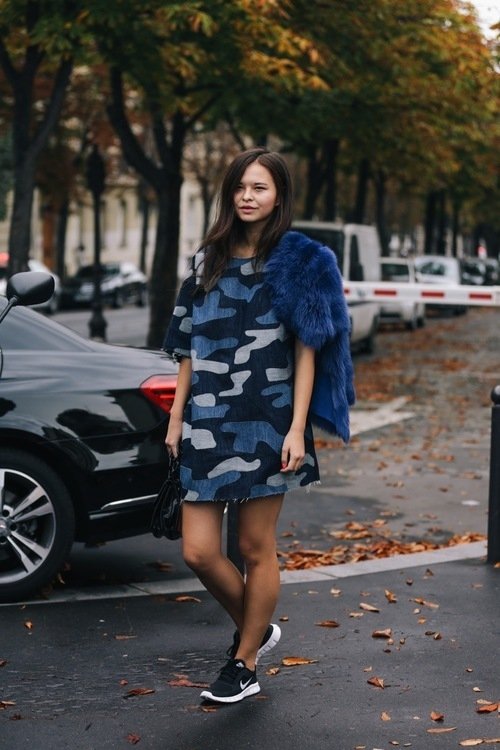 Neutral t-shirt dresses are a great choice because they're versatile but don't rule out color. A dress in a bright pop of coral or fuchsia says that you're confident in what you're wearing. You're not hiding behind a dull clothing item; you've chosen a color that'll stand out. It takes the attention away from your short stature and places it on the fact that you're rocking your dress. Be fearless in your color choices!
6

Think of Your Dress as the Canvass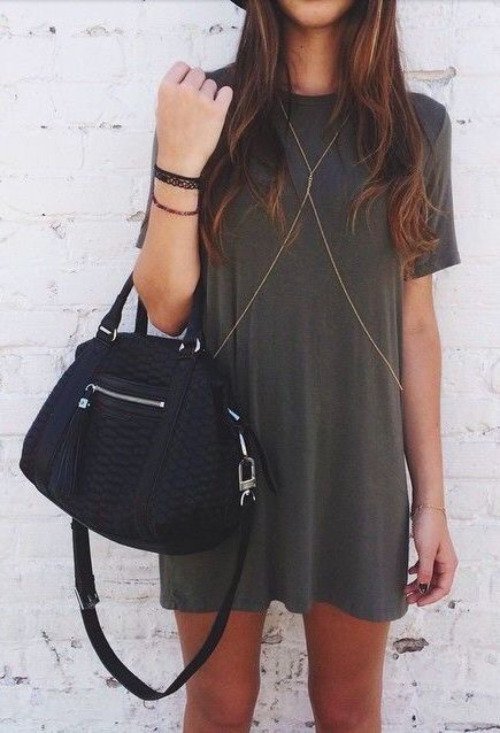 A t-shirt dress by itself is okay. It's like a pair of basic denim jeans. They're nice but you can get the fullest benefit from them when you dress them up. Think of your t-shirt dress as a blank canvass. It's just the starting point. You can do so many things with it; add jewelry, a scarf, a skinny belt or other accessories.
---
7

Stand up Straight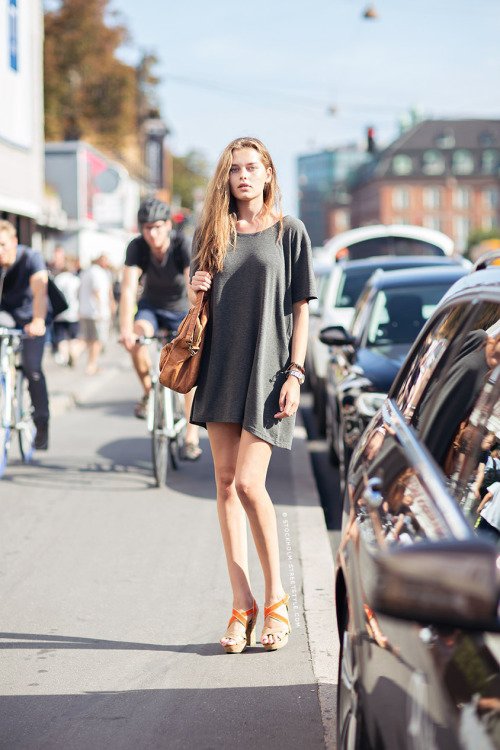 Do you know what happens when you practice good posture? Your stomach moves in, your bottom fills out the back of the dress and you look taller and slimmer instantly. Don't let the dress wear you, wear the dress! Good posture isn't something we concern ourselves with much anymore but it's important. Not only is it healthier for you, it enhances your figure.
These tips can help shorter women wear a t-shirt dress with style and class. Do you have a t-shirt dress? How do you wear yours?
---
Comments
Popular
Related
Recent