Dresses and sneakers go together like peanut butter and bananas – they don't create quite the combination you expect, but the results are amazing all the same. Thanks to luxe athletic trend, plenty of fashionistas are pairing their favorite dresses with cool kicks. There's no reason to walk around in skyscraper heels or uncomfortable sandals just because you happen to be rocking a fierce frock. Take some style inspo from these daring darlings who know how to combine their stylish sneakers with their most stunning dresses.
---
1

With an LBD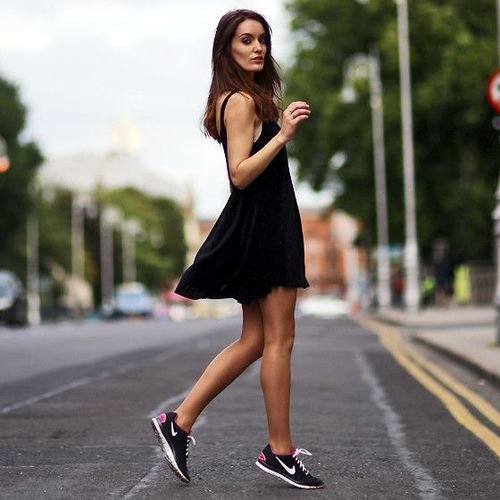 You can't get much more fashionable than the timeless little black dress. Coupling your LBD with a stylish pair of sneaks turns it into something else entirely.
2

Effortlessly Casual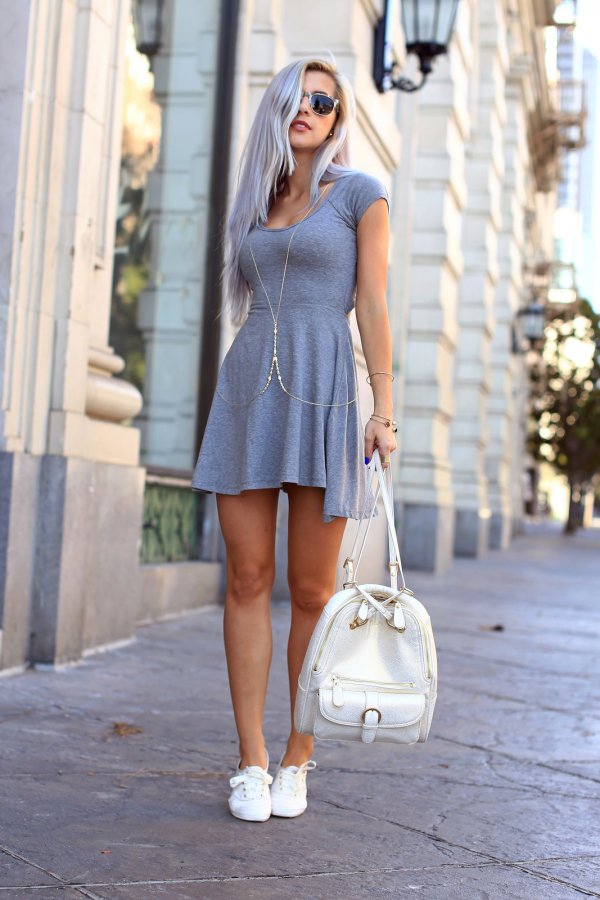 The simple but chic dress, the bright white sneakers – this is a study in casual perfection.
---
3

Polka Dots and Converse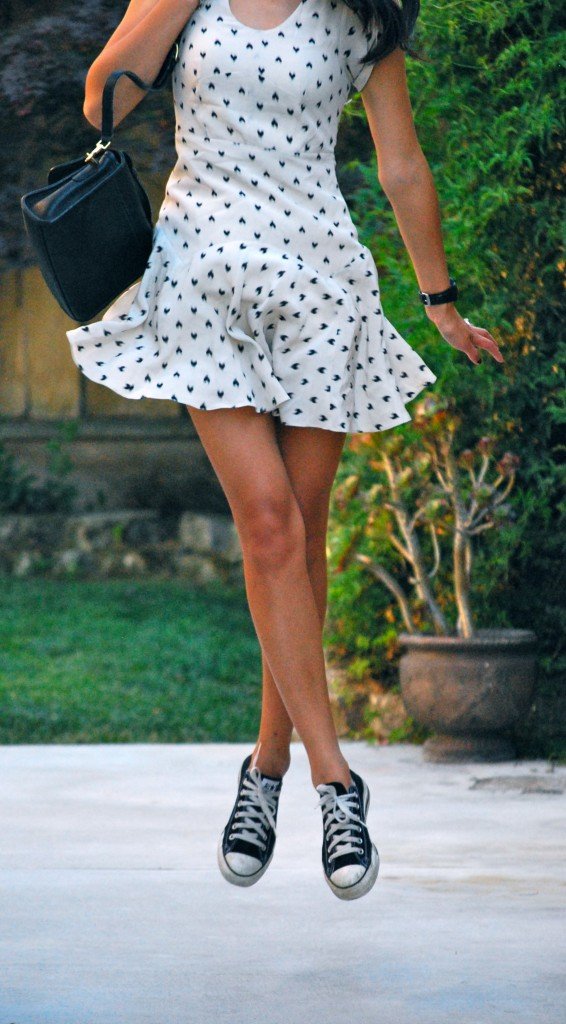 Converse sneakers make any outfit look ten times better, but this right here? This is a match made in heaven.
---
4

Low-key Chic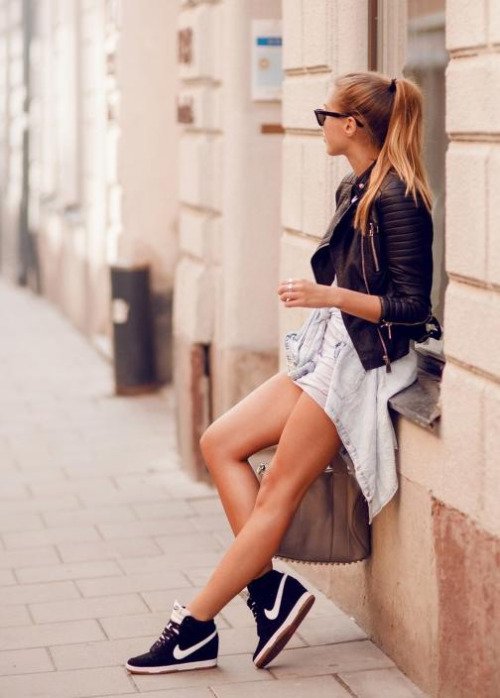 This is athleisure at its finest, with a more glamorous take that's all down to the dress. This is also an excellent example of how to layer in warmer weather.
---
5

Athleisure Attack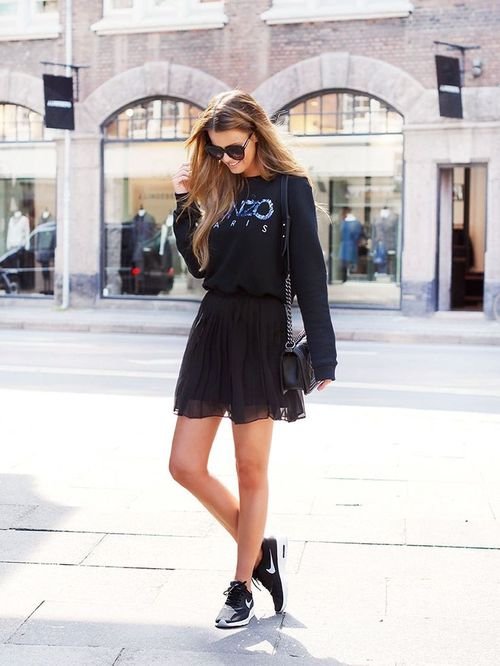 Speaking of athleisure, I am all over this. There are all sorts of ways to dress all in black – this is just one of them.
---
6

Stripes and Solids and Spots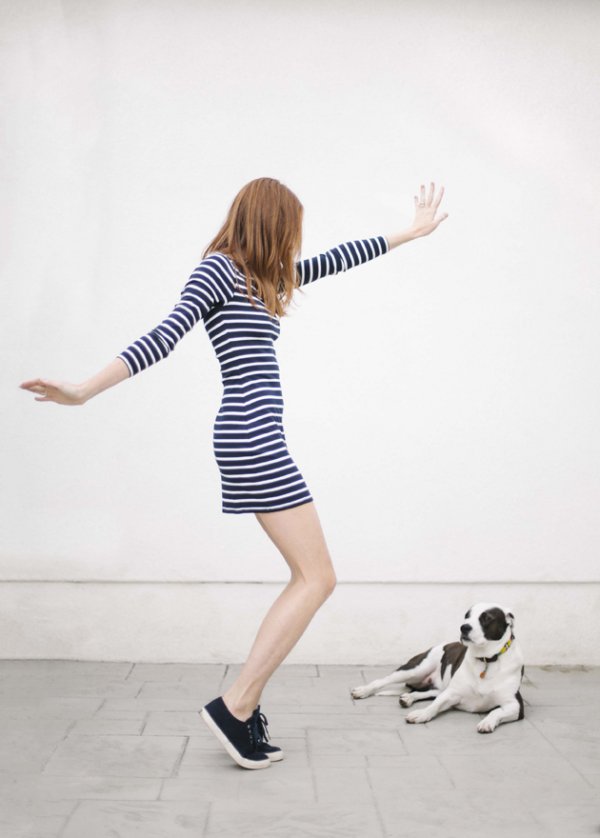 A striped dress, solid shoes, and a spotted dog … there's nothing about this picture that I don't love.
---
7

Purple for Days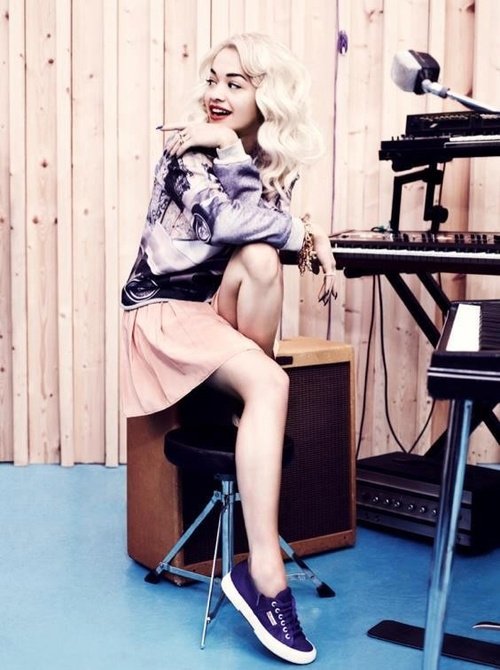 I love those purple sneakers. I need those purple sneakers. I need that skirt, too. Also, I really wish my legs were that long.
---
8

Pop of Color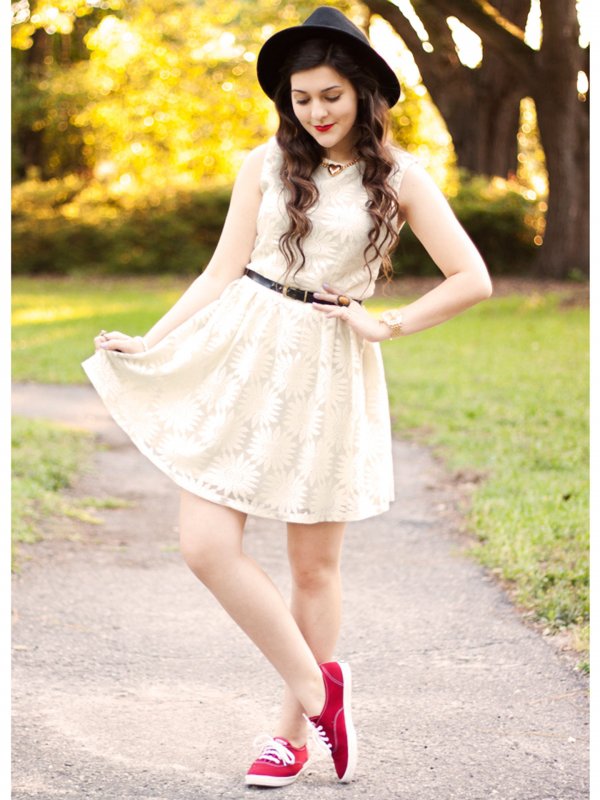 This look is so stunning! The dress is dainty and feminine, but those bright red shoes are fierce.
---
9

Match Made in Heaven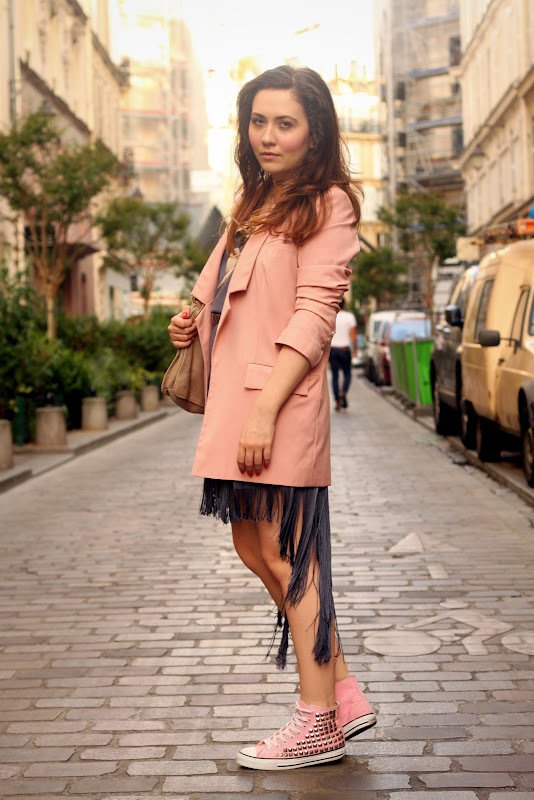 That's a whole lot of fringe, but I'm loving the coat and the way it complements those stunning, studded sneakers.
---
10

Accent Sneakers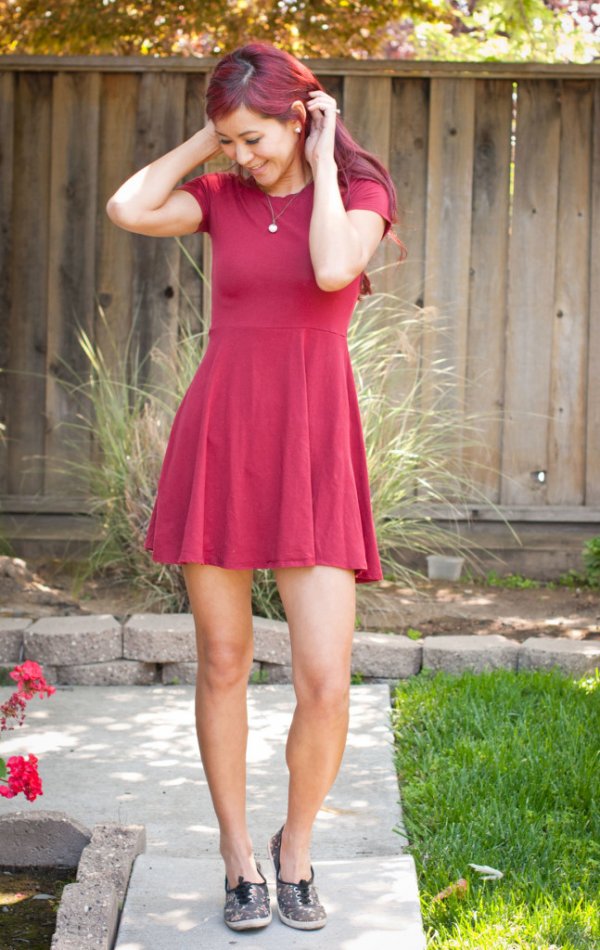 The dress itself is simple and lovely, making the shoes stand out that much more. Win!
---
11

Maximum Maxi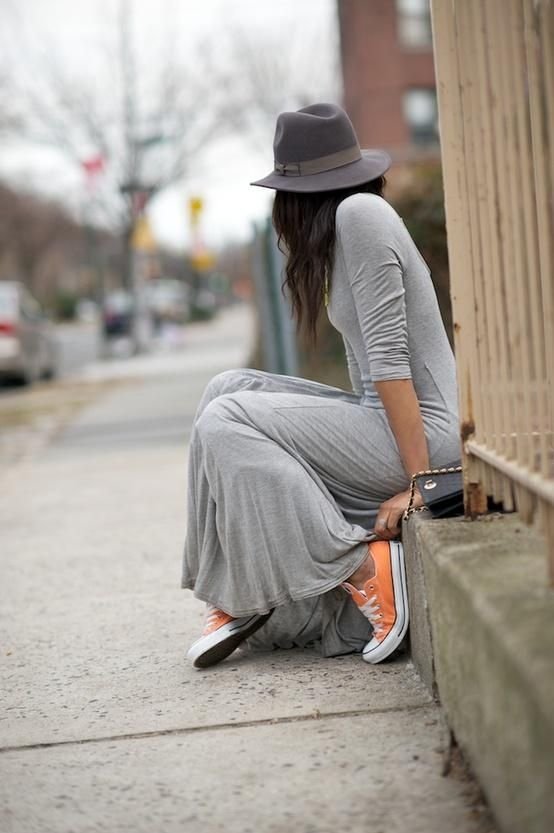 Now this is how to wear a maxi dress. A bright pair of shoes with a long, solid-colored maxi will always look phenomenal.
---
12

Effortlessly Cool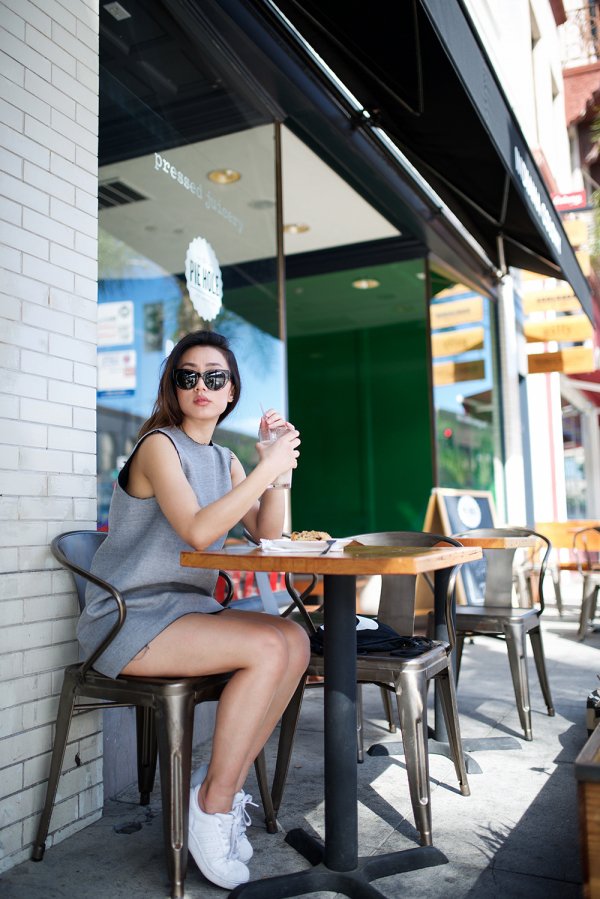 Look at her. She doesn't even care if you like her outfit. She likes her outfit.
---
13

Perfectly Polished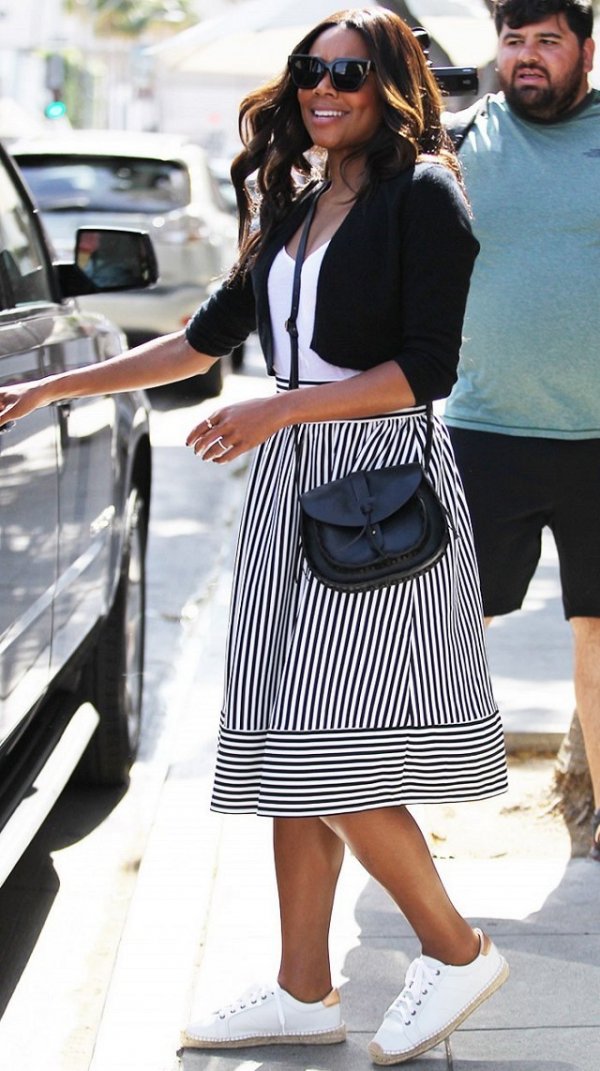 This is more than an outfit. This is an Ensemble – capital E.
---
14

Streetstyle Chic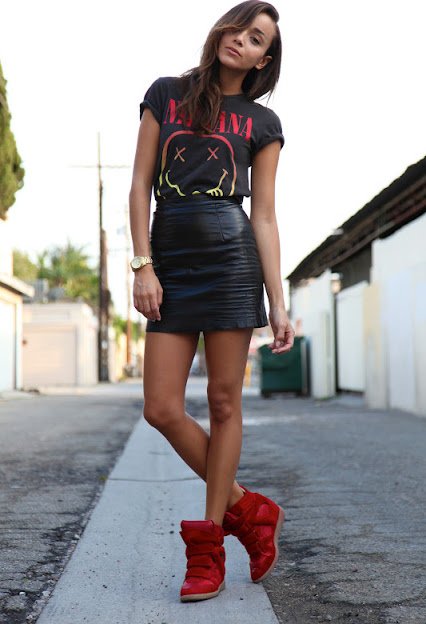 All right, so this is a skirt and top, not a dress, but still. Those statement sneakers perfectly complement her kick ass Nirvana tee.
---
15

The Perfect Summer Outfit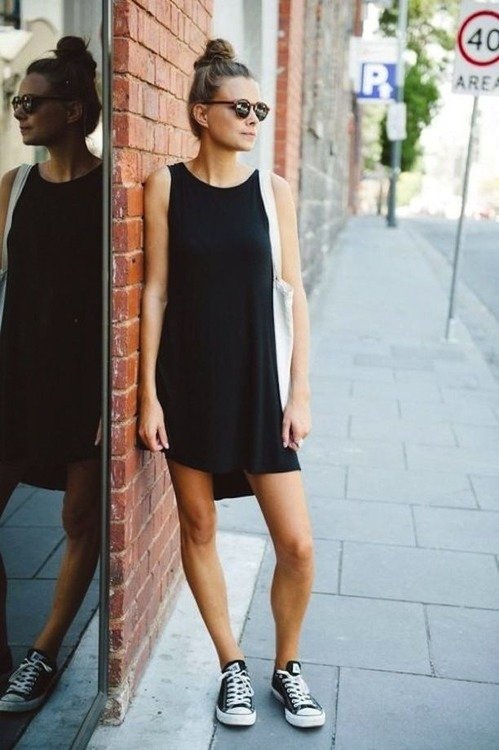 Easy. Effortless. Chic. Stylish. This is everything you want in the summertime.
---
16

Retro Love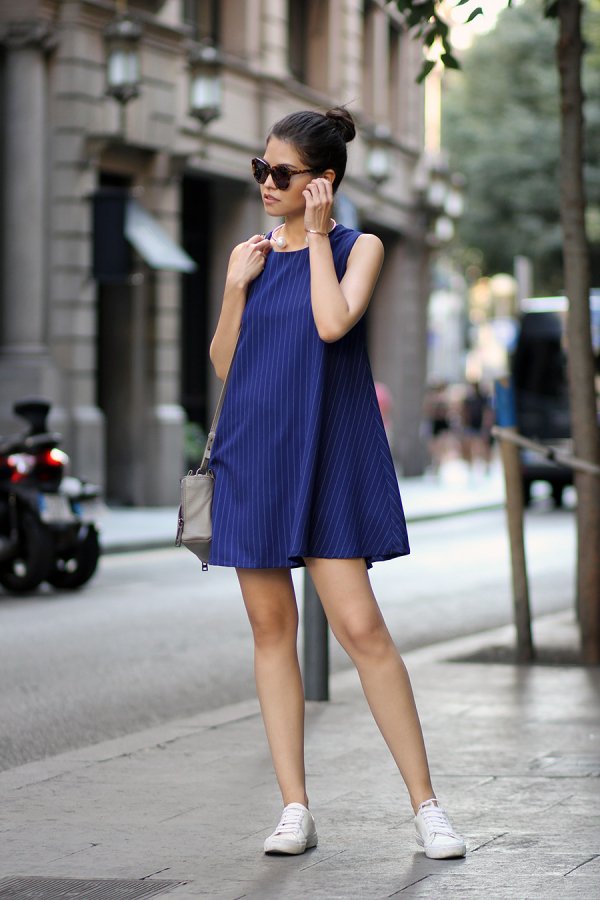 Oh, I am in love with this dress! The shoes keep it from being too much but don't take away from how fabulous it is.
---
17

Pretty as a Picture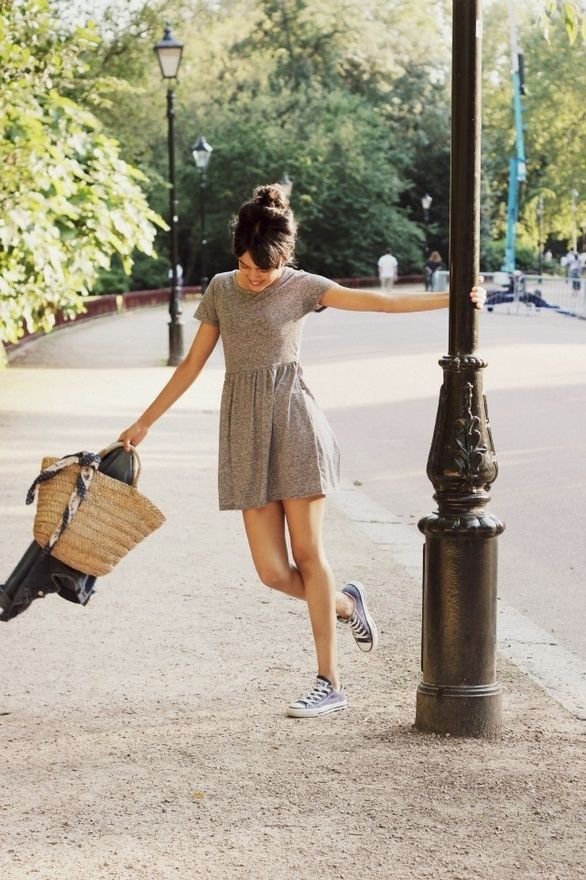 I told you. Converse sneakers make every outfit better.
Are you on board with dresses and sneakers, or is that a little too casual for you?
---
Comments
Popular
Related
Recent