Don't you just love fall fashion? It's somehow simultaneously chic and cozy. If you're looking for fashion ideas to make up your wardrobe this fall, look no further than this list! It's sure to inspire you and your closet!
Table of contents:
1

Black and Burgundy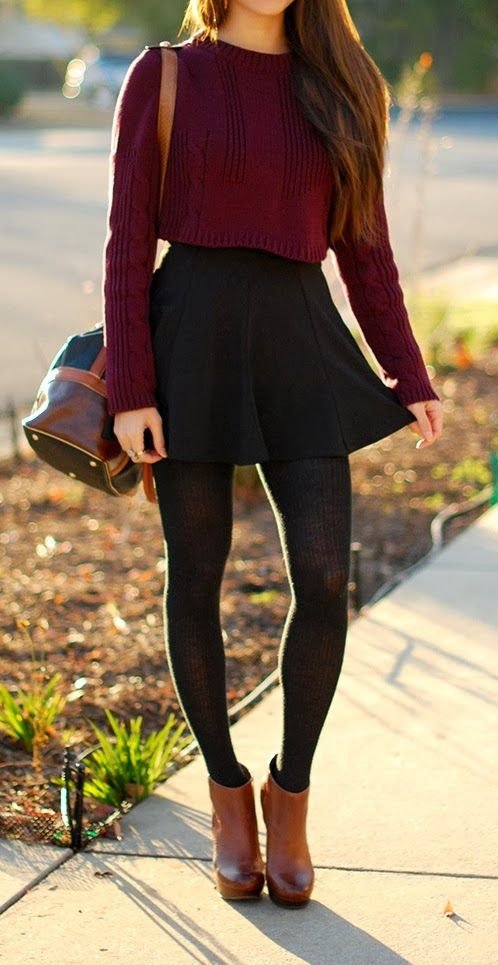 Source: 11 Reasons You NEED to
This is such a unique color combination, especially in the fall. I especially love that the skirt is a dress that's been converted to a skirt by throwing a comfortable sweater over it!
2

Go Neutral but Include Color

Source: fitnessbychampions.com
Fall is such a great time to wear neutrals, but that doesn't mean you have to stray from color. She did such a great job of incorporating both!
3

Army Green and Plaid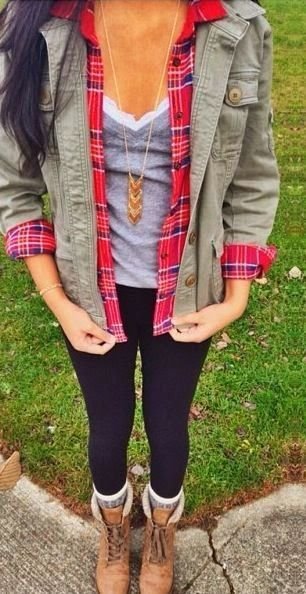 Source: thissillygirlslife.com
These two trends are so big every fall, but it's rare that you see the two combined so well!
4

Denim on Denim and Gray

You don't even really realize that she's wearing denim on denim at first, which is how you know that this is a great outfit!
5

Blanket Scarf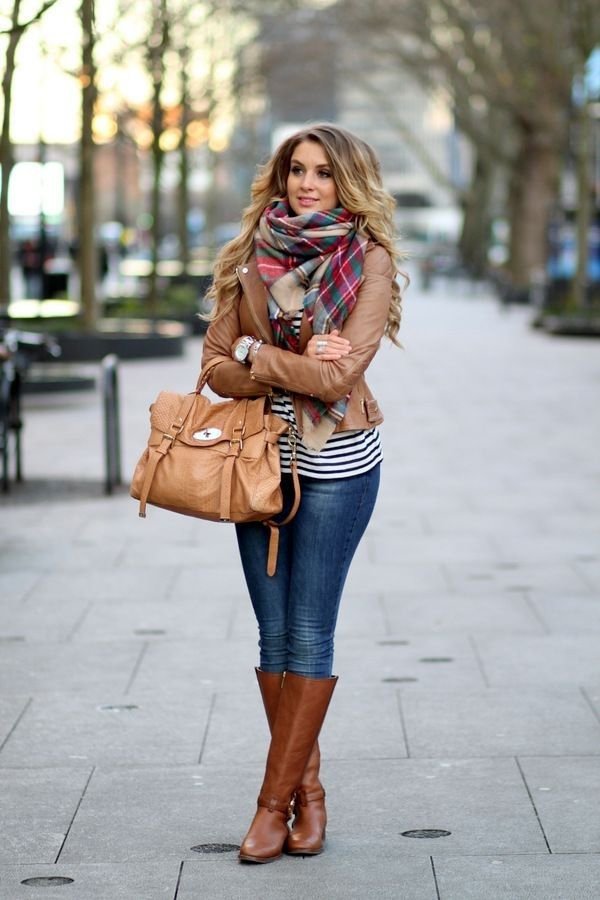 Source: How to Stay Stylish All
As the weather gets colder, stay warm with an outfit as cute as this one!
6

Olive Green and Neutrals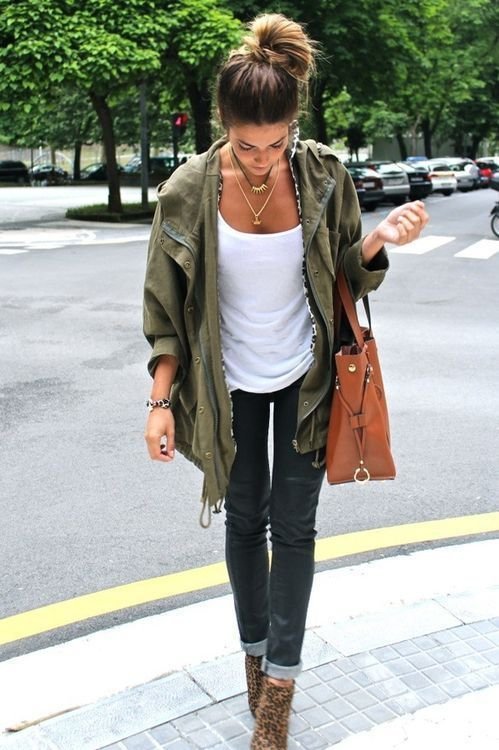 Source: 40 Simple And Cute Outfit
This simple olive green and tan look is so beautiful!
7

Red Plaid

Source: 40 Real Women Outfits (No
People usually reserve red plaid for the Christmas months, which is why I think it's so perfect to include in your fall wardrobe before anyone else does!
8

Oversized Sweater Dress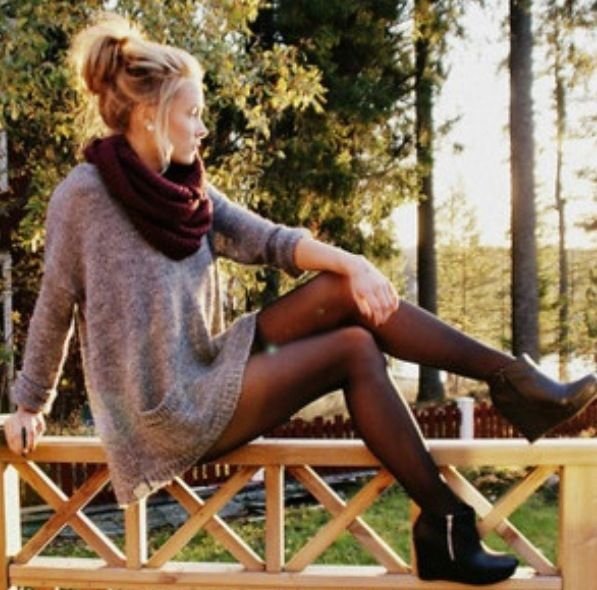 Source: Five Perfect Thanksgiving Outfits: Comfy
You simply can't go wrong with an oversized sweater dress and tights this fall!
9

Stripes and a Vest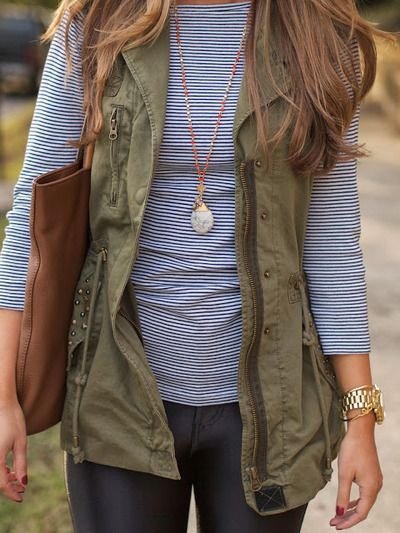 Source: thissillygirlslife.com
Vests are so in style this fall, but few are as chic as this gorgeous number!
10

Layer with Gold Accents

Source: How to Get the Best
Not only is the layering in this look gorgeous, but the gold accessories are sure to catch eyes!
11

Oversized Cardigans

Source: 40 Stylish Fall Outfits For
Oversized sweaters are so big every year, but how often do you see an oversized cardigan? This number looks so effortlessly stylish!
12

Neutral Plaid with Green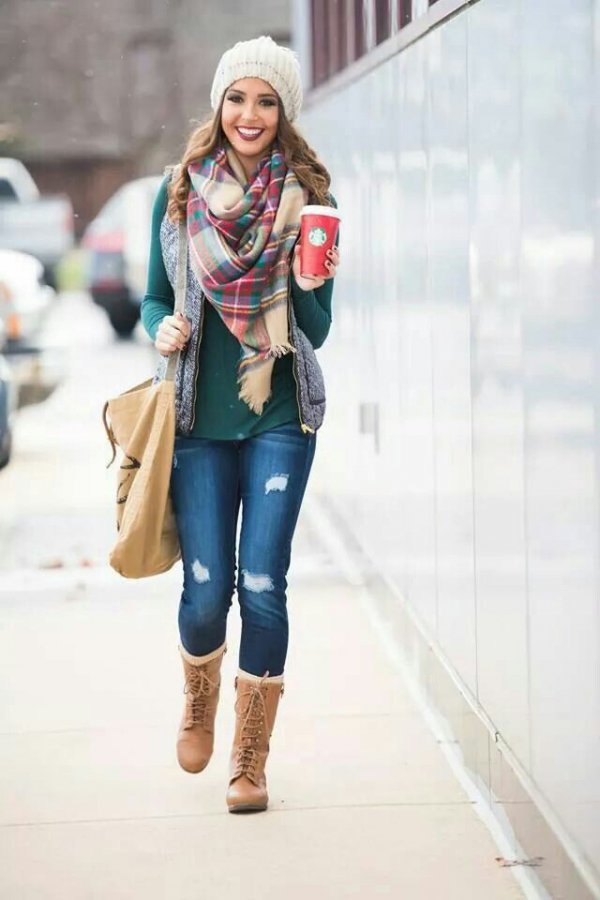 Source: Distressed Denim Styles for Every
This plaid is pretty neutral, but by wearing green you'll pull out the beautiful green tones in the plaid scarf!
13

Layer to Catch Eyes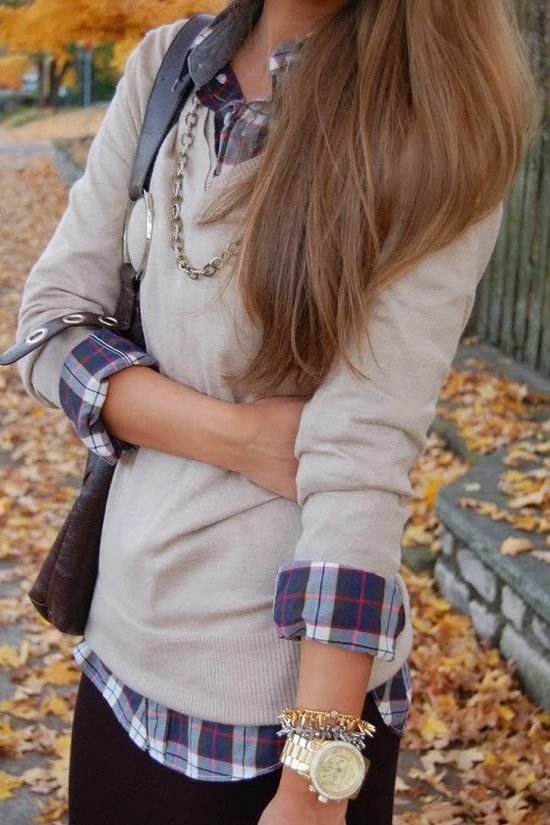 Source: "So I saw this thing
This look is pretty simple but looks so detailed and intricate. I'm in love with it!
14

Go for a Little Glitz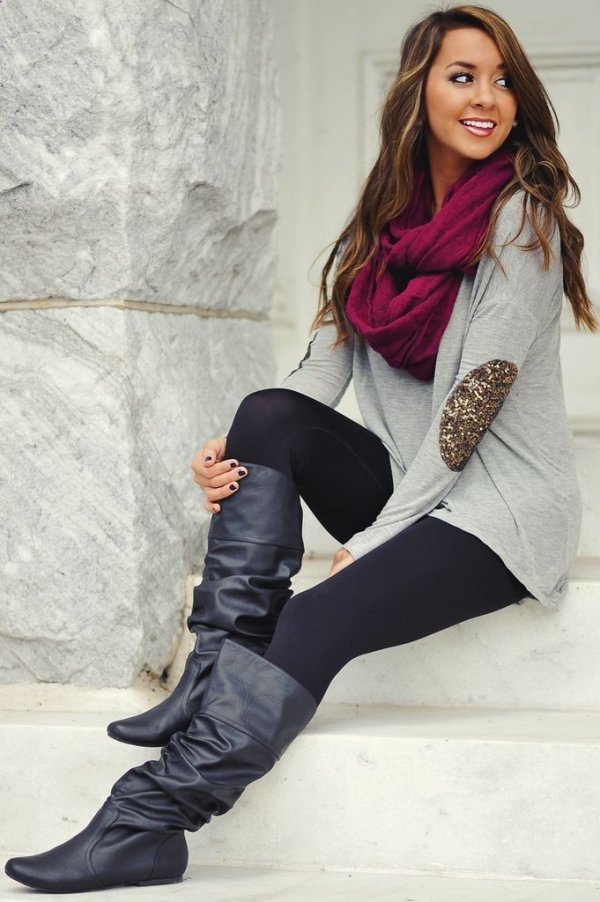 Source: cyndispivey.com
These glitter elbow patches add the perfect amount of glitter to any fall outfit!
15

Go for Pink Tones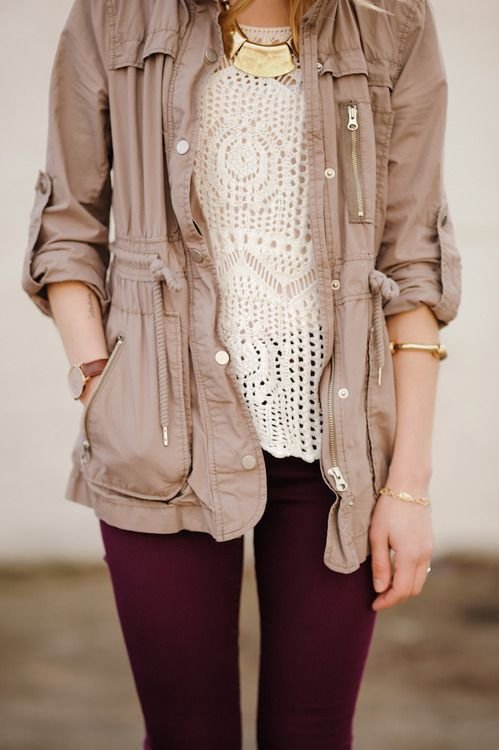 Source: Favorite Things Friday
The pink tones in this look add such a sweet, feminine touch.
16

Try Contrasting Colors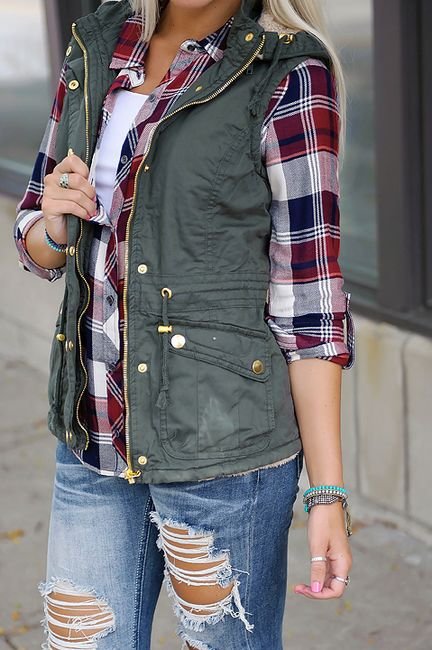 Source: Fur Me In Vest (Olive)
Most people wouldn't go for such a bold, contrasting color choice, but these work so well together that you can't help but fall in love!
17

Blanket Cardigan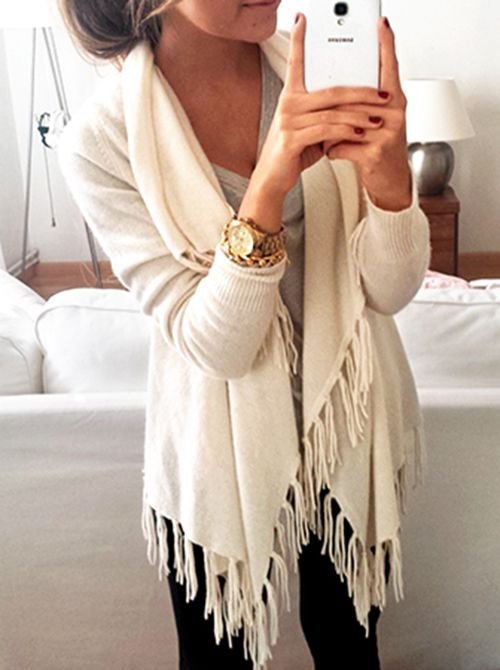 Source: thissillygirlslife.com
This cardigan is so stylish, but it also looks so comfortable. I think it looks like a blanket you could just wrap yourself up in!
18

Tan, Long Coat

Source: 5 Quick Hairstyles For Long
I love a good, long coat as much as the next girl, but they can be too much in the fall. This thinner coat is both stylish and functional!
19

Pair Plaid with Leggings and Boots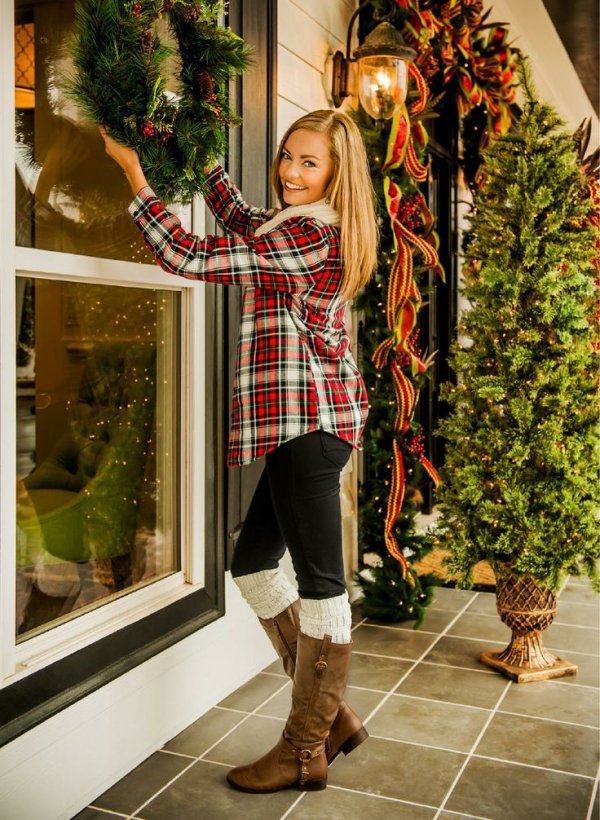 Source: What to Wear with Leggings
This look looks like you're ready for the cider mill or pumpkin patch!
20

Lace Dress Made Perfect for Fall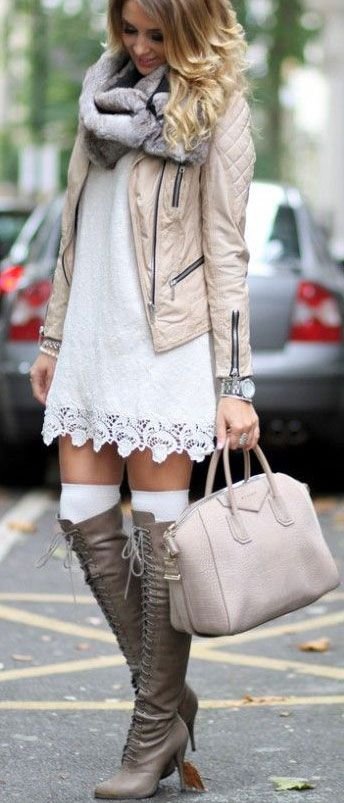 Source: 20 Style Tips On How
This dress would normally be a summer dress, but with the right accessories, it's perfect for fall!
21

Oversized Tee and Leggings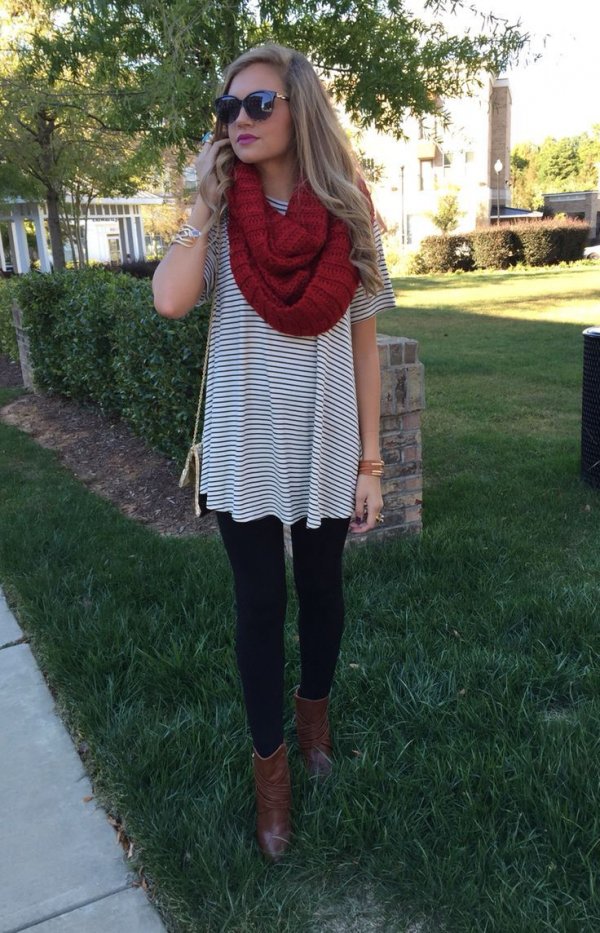 Source: What to Wear to California
I'm sort of obsessed with this look. Anyone else?
22

"Canadian Tuxedo"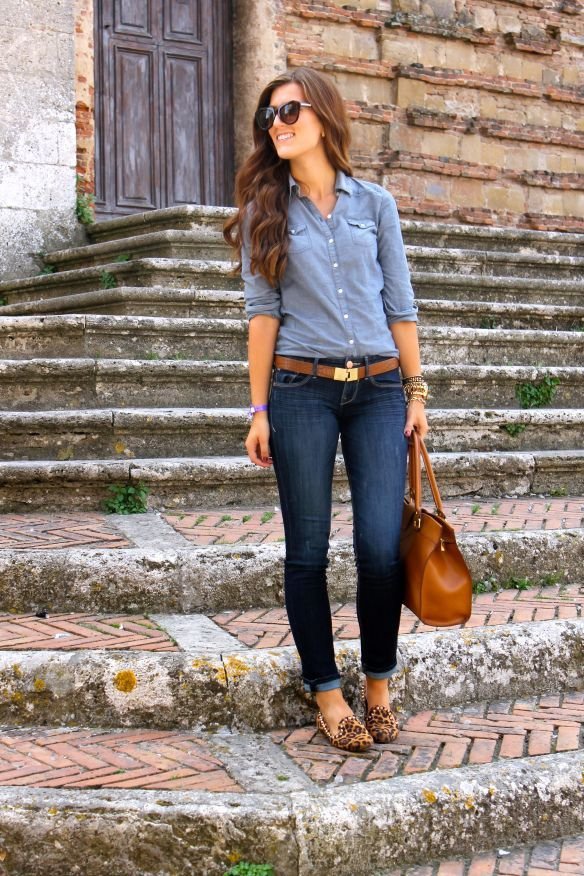 Source: Must Have Shoes for Fall
The denim-on-denim look has caught a lot of flack in the past, but this outfit makes me forget all of those negative connotations!
23

Add a Hat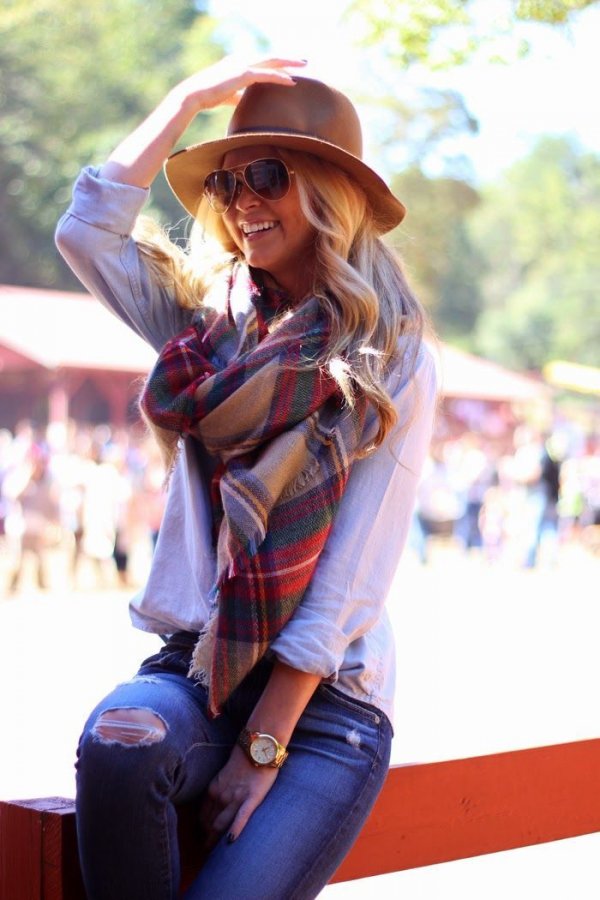 Source: 40 Real Women Outfits (No
A classic fall outfit is instantly updated with a cute hat like this!
24

Wear Black, White, and Red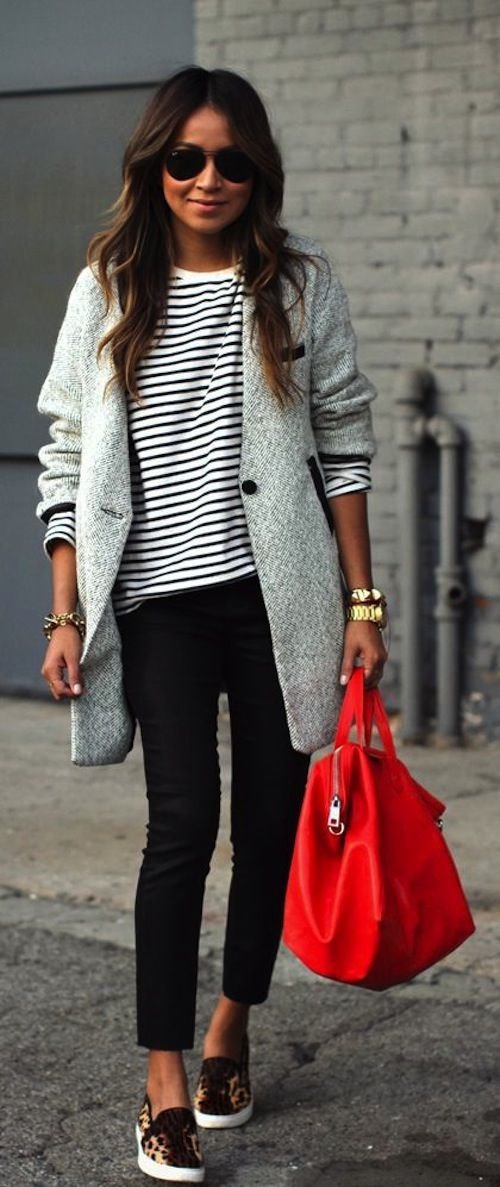 Source: 40 Fall Winter Fashion Outfits
You don't see a lot of people leaning toward the black and white hues in the fall, which is why I love this look so much!
25

Green Shirt Dress

Source: Fashion Trends Daily - 25
I love this chic dress, especially when paired with the scarf!
What's your favorite fall outfit from this list? Will you recreate any of these looks? Let me know in the comments!
Please rate this article