How to Dress for Fall weather is easy when you know all of the right tips and tricks. The seasons are changing and it is definitely getting colder now. What that means is that you will need to learn how to dress for fall this year! I love autumn, I love all of the colors, the cold, the smells and curling up next to a fire in a sweatshirt. If you aren't sure how to dress for fall this year, make sure you check out my tips below! It'll make all of the difference this season!
---
1

Hints of Glitter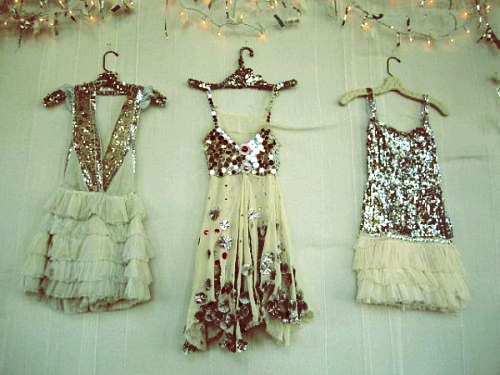 Glitter, shimmer and shine is all in this fall. No matter what you are doing with your clothes, make sure that you add in a hint of glimmer and shine and I know you will stand out! What I've done to incorporate this trend into my fall attire is actually throw a sparkly scarf around my neck – it's glittery and practical!
---
2

Light Layers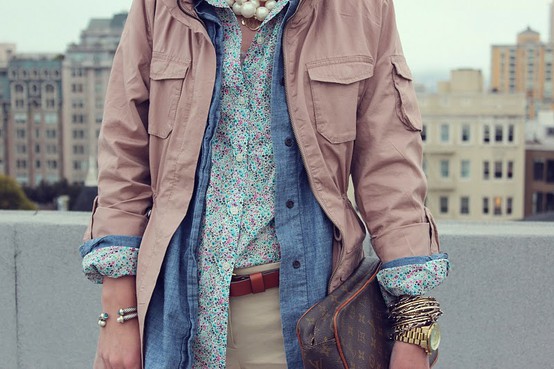 Fall is all about light layers because the temperature changes so often. You could go out in the morning and be freezing only to have it warm up in the afternoon. What this means is that you are going to want to layer light sweaters on top of tank tops and even loose and light tee shirts. When I was just learning how to dress for fall, this was the first trend I got down pat! Now I wear my light hoodie and my tank tops all over!
---
3

Lace & Leather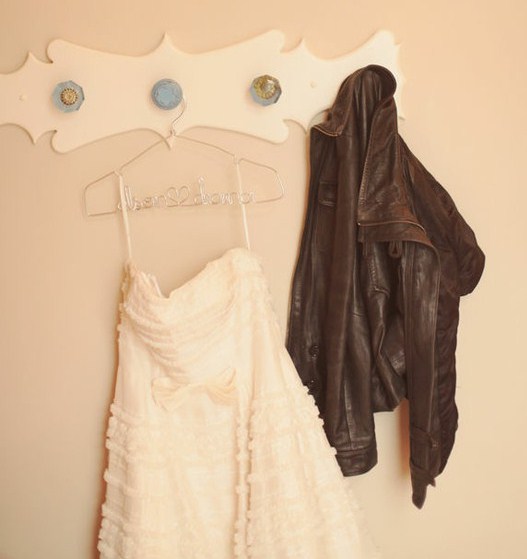 Fall is all about the hard and the soft. The same goes for fabrics and textures. Mixing things like laces and leathers is a great way to incorporate something hard with something delicate. Are you wearing a leather jacket? Why not throw on a lace shirt with a tank under it? That way you got the layer portion down and you are mixing hard and soft together!
---
4

Plaid Anything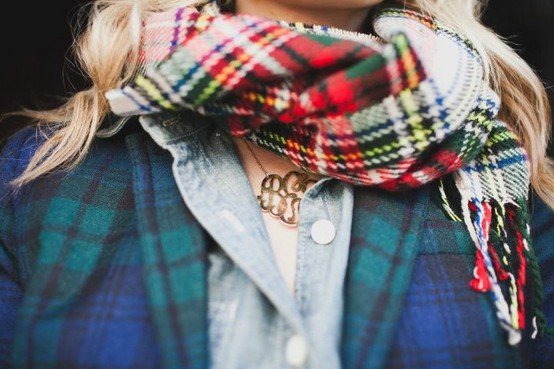 Plaid is huge in the fall! It doesn't have to be bright red and black (because I know that is what I think about whenever I think about plaid). You can have gray on gray plaid, blue and black or even hot pink and black! Plaid is one of the few tips on how to dress for fall that most people don't think about! The best part about plaid is that it can be in the form of anything – skirts, hats, accessories or even a cute plaid shirt!
---
5

Add in a Hat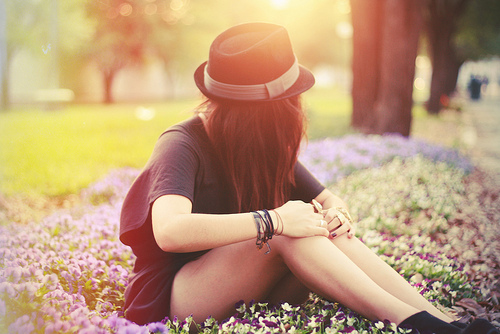 I love hats! I swear, I have every single kinda hat out there. Baseball caps, pageboy hats, beanie hats – seriously, the list goes on and on! The only time I really wear hats is in the fall. The reason is because the temperatures are cool enough that I can actually wear them without getting overheated! What types of hats do you ladies like?
---
6

Light Sweaters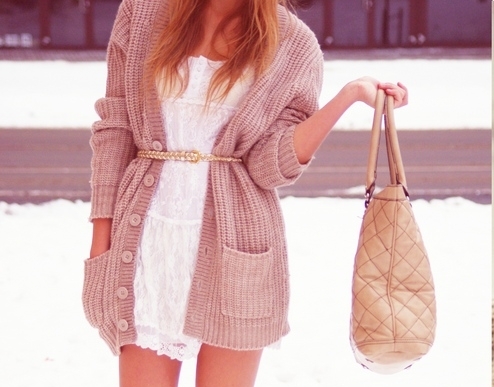 When the fall rolls around, you want to avoid the big and bulky sweaters – save those for winter. Instead, you want light cardigans and thin sweaters. Trust me on this, the fabric does totally matter!
---
7

Bring Back the Jeans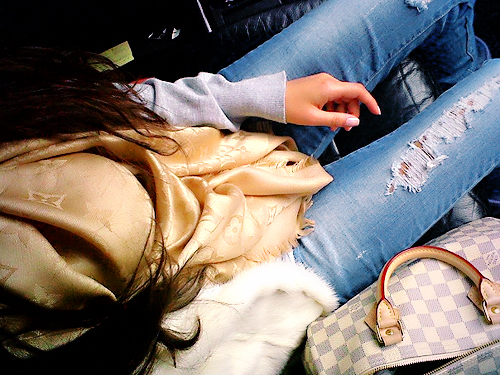 When the summer rolls out and the autumn season rolls in, you may want to ditch the shorts and pick up your snuggly jeans. I love the first time I put my jeans on in the fall and they feel so comfortable and warm – it's like welcoming back an old friend! This is definitely at the top of my How to Dress for Fall checklist!
---
8

Boots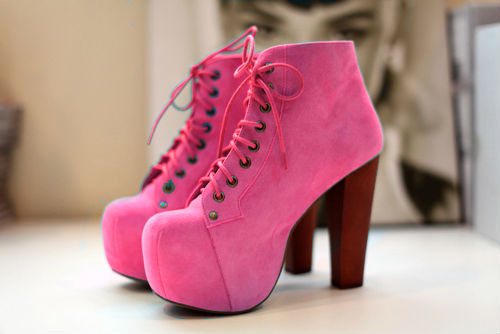 OMG – BOOTS! I love … no, really, I friggin' love boots. I like booties, ankle boots, thigh-high boots, I don't care. Fall is definitely the time for boots ladies and no matter what type you wear, drag them out of your closet now! Personally, I am waiting for the day when I can afford my very own pair of Uggs!
---
9

Chunky Jewelry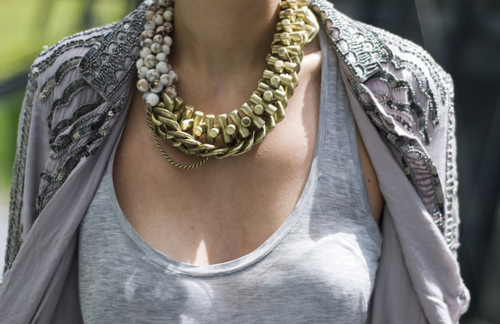 This trend has been going on for a really long time, however it is a huge trend in the fall. If you have had a chunky pearl necklace, a chunky rhinestone bracelet or even a chunky cocktail ring that you've been dying to wear, the fall is the time! Personally, I have a rhinestone necklace that I just can't seem to find the right season for – this fall is it for sure!
---
10

Earthy Colors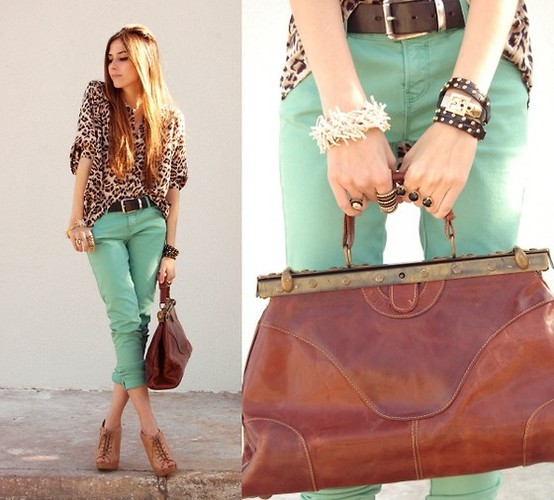 Every single season has different colors and by far, the hottest colors for fall are earthy tones. Lots of browns, greens, soft blues and even some deep oranges and reds. These are all earthy tones that look great on any body shape and can be mixed and matched!
Learning how to dress for fall isn't easy, unless you have a guide that provides you with all of the hottest fall trends out there! Fall has a ton of different styles that would work in it. Because the temperature is constantly changing, autumn makes a great time to layer things you normally wouldn't. These are just a few of the tips and tricks that I've learned on how to dress for fall. What are some of the fashion-forward trends that you notice when the season starts to change?
Top Image Source: weheartit.com
More
Comments
Popular
Recent