Must-have fashion fall 2012 pieces: from athletic looks to more polished styling, there's something to suit everyone this season. As much as the designer runways dictate the must-have fall fashion 2012 trends, I really like seeing how these looks translate on the street. Incorporating one or two trend pieces into your look can easily be just as or even more stylish than head-to-toe trend based looks. Get inspired for your new season wardrobe with the following must-have fashion for fall 2012.
---
1

Statement Shirt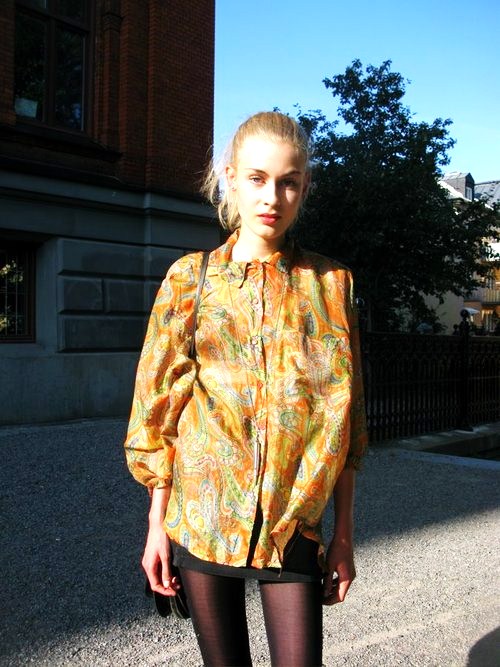 One of the must-have fashion fall 2012 pieces will be the statement shirt. Scarf print, floral, and paisley patterns are all top choices if you're keen on adding some statement charm to your look. Alternatively, choose a shirt in a bold colour to get your fall wardrobe started.
---
2

Peplum Top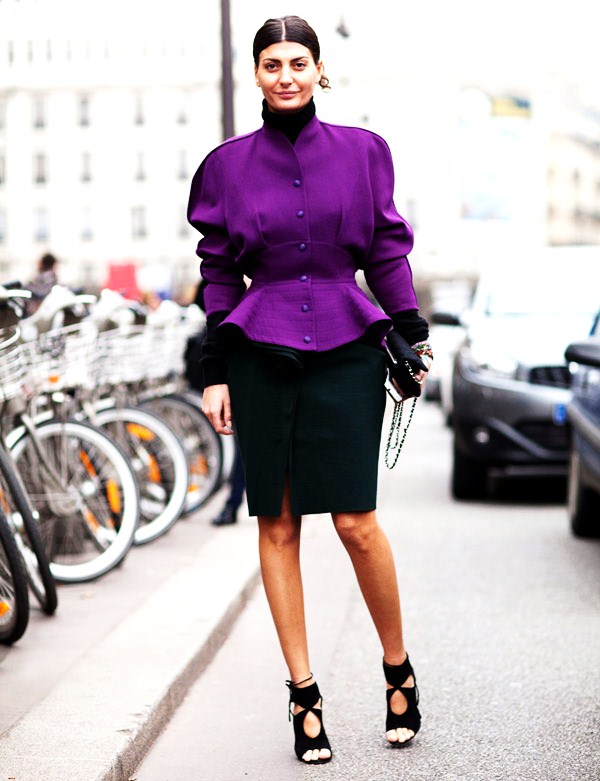 Peplum silhouettes are really having a moment right now and they're tipped to get even more popular this fall. You can easily work this silhouette into your look with a peplum top. If you're worried about this look being too attention-grabbing, choose a top in a more relaxed fit with subtler peplum detailing.
---
3

Tuxedo Trouser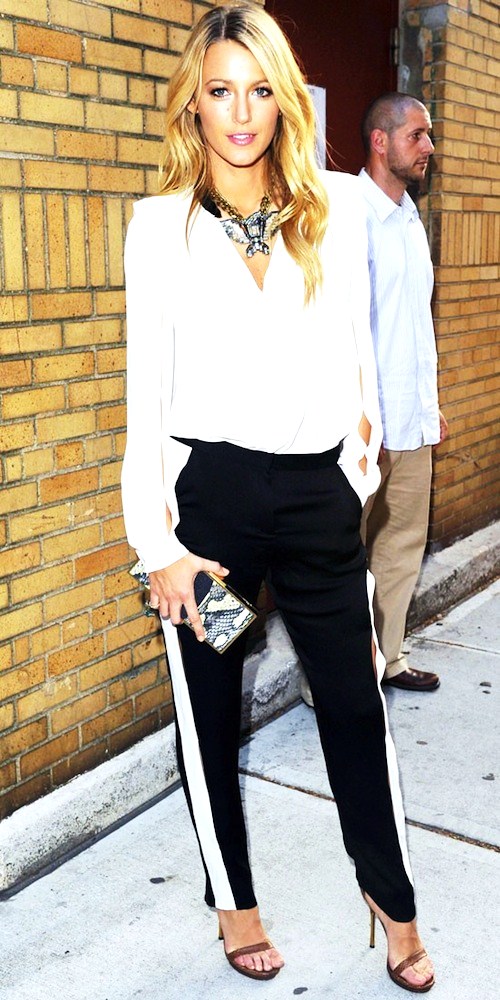 Work a polished look this fall by taking up the tuxedo trend. A pair of two-tone tuxedo trousers like the ones featured on the 3.1 Phillip Lim runway would be an on-trend addition to your fall wardrobe. They're a cool twist on the classic workwear piece.
---
4

Graphic Sweater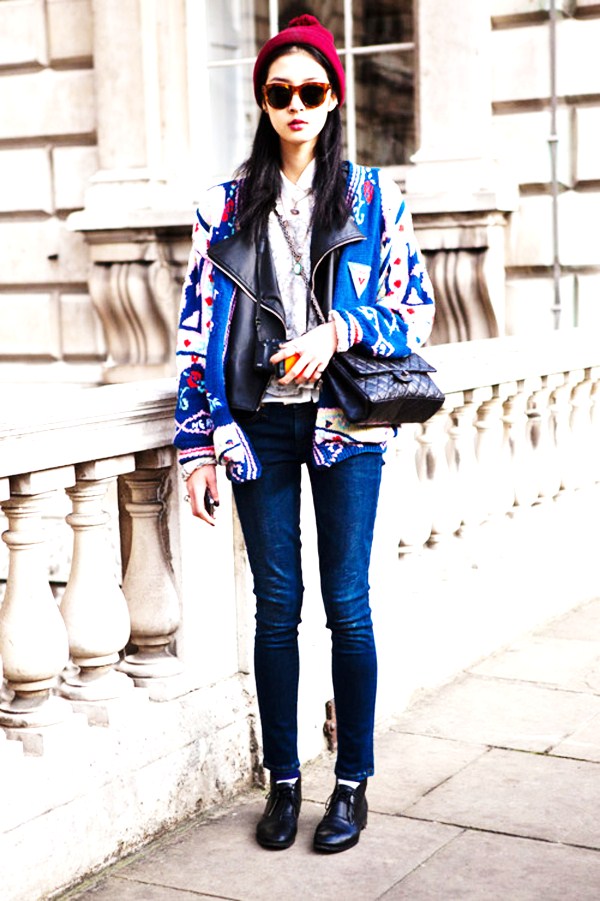 This must-have fashion for fall 2012 is all about having a bit of fun with your look. A lot of designers are releasing sweaters with quirky graphics, from comic-inspired motifs to cute animal prints. Wear one this fall for a light hearted take on dressing.
---
5

Pencil Skirt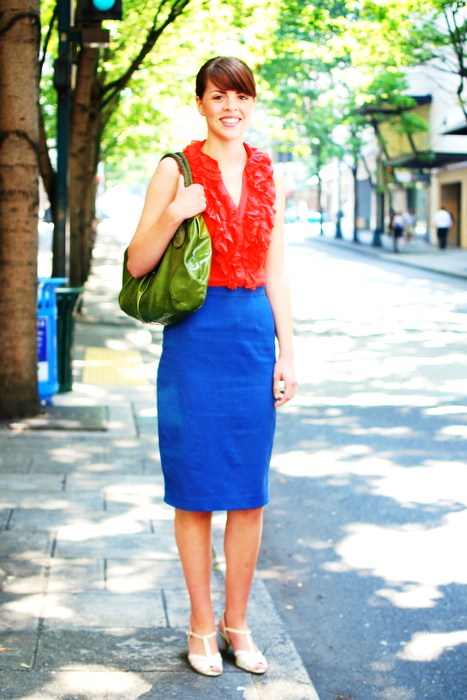 The pencil skirt is one of the hottest silhouettes for fall 2012. A basic block-coloured pencil skirt is great versatile piece, but you can really take this trend to the next level by picking up a skirt in a bold print.
---
6

Bomber Jacket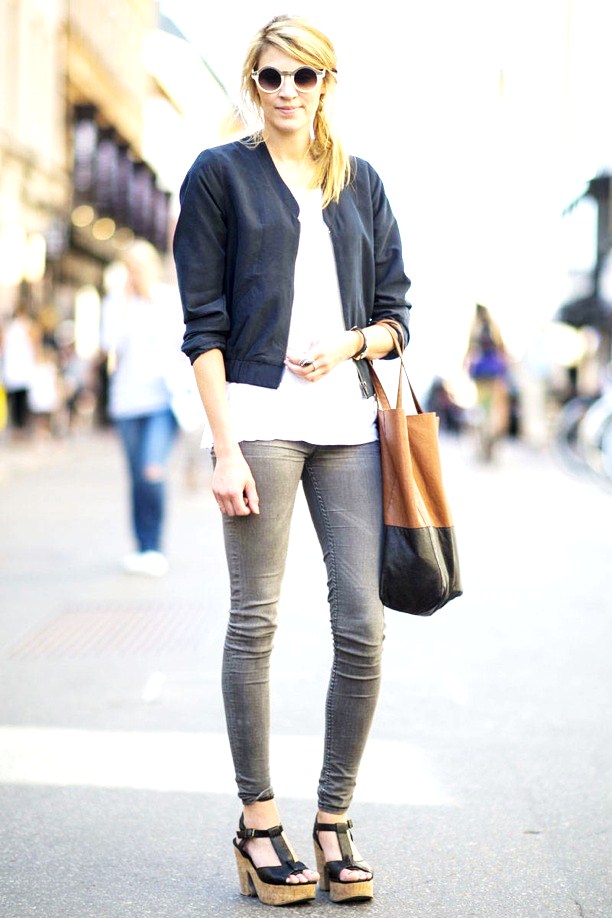 A short, lightweight jacket makes for a great transitional clothing option. You can slip it on over your summer-friendly outfits for a quick and easy update. Sporty, athletic styles are going to be big this fall so invest in a bomber or varsity style jacket.
7

Turtleneck Top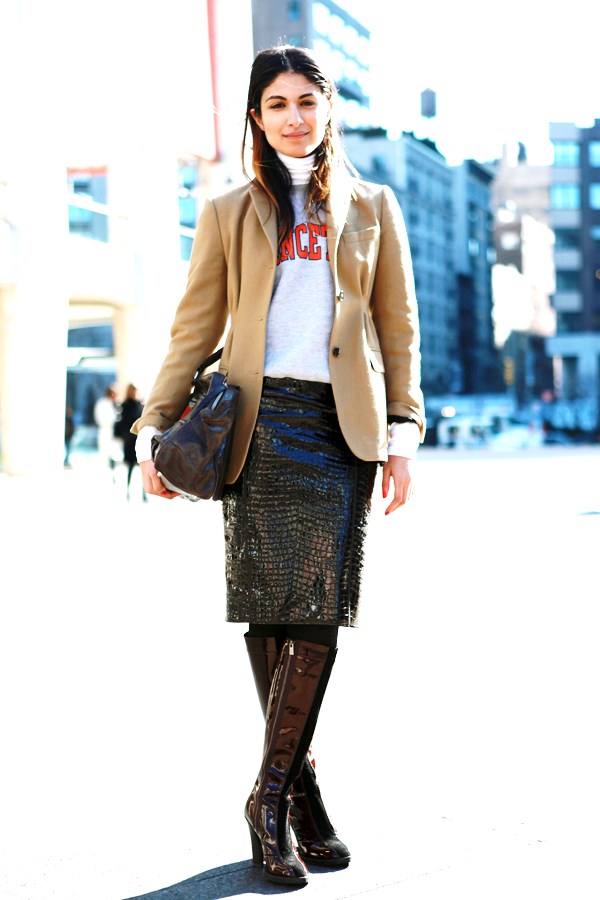 This might be one of the more unlikely must-have fashion fall 2012 pieces, but it would make a versatile addition to your transitional wardrobe. Pop on a basic turtleneck top under a pinafore style dress for a cool fall look.
---
8

Ladylike Dress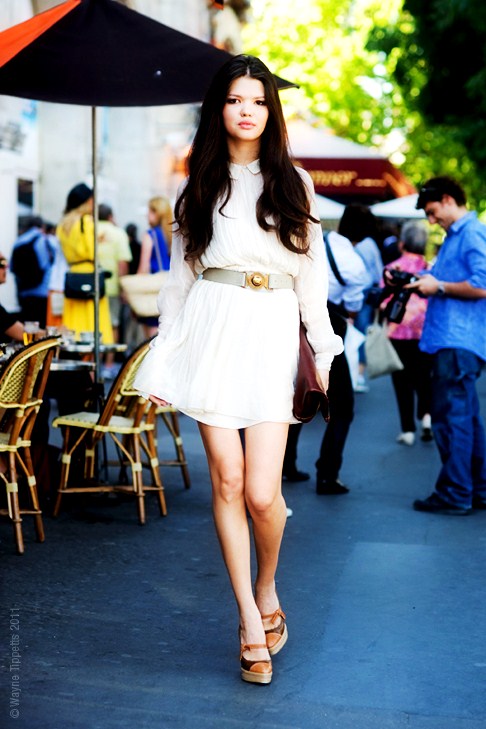 Work a prim and proper ladylike look this season by sticking to dresses in demure, feminine silhouettes. Look for a dress with longer sleeves and an A-line or full skirt. Work in current trends with graphic patterns or by choosing fabrics such as coloured lace.
---
9

Printed Trousers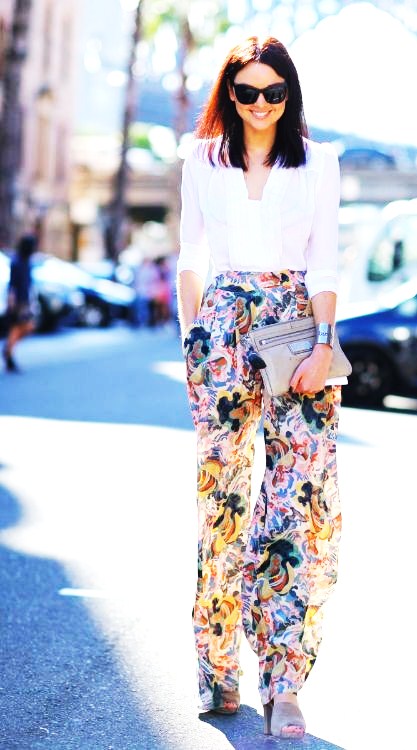 A pair of printed pants is your ticket to achieving some of this fall's must-have looks. Choose a pair made from thicker fabrics and in warmer colour ways that are better suited to the fall season.
---
10

Luxe Loafers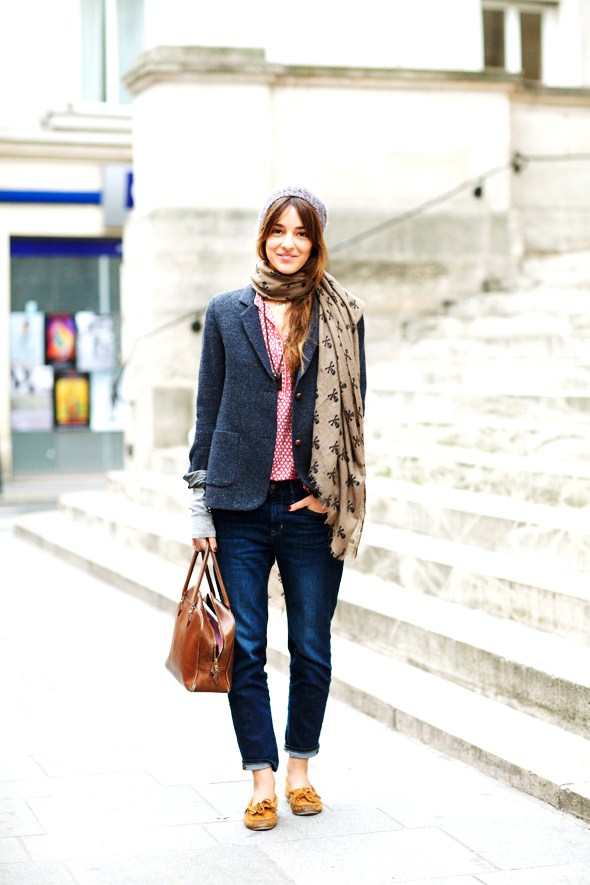 This must-have fashion fall 2012 piece of footwear is perfect for adding a masculine edge to your everyday look. The loafer is no doubt having a fashion moment so make yours stand out with stud or spike embellishments and fun finishes.
---
11

Thigh Split Skirt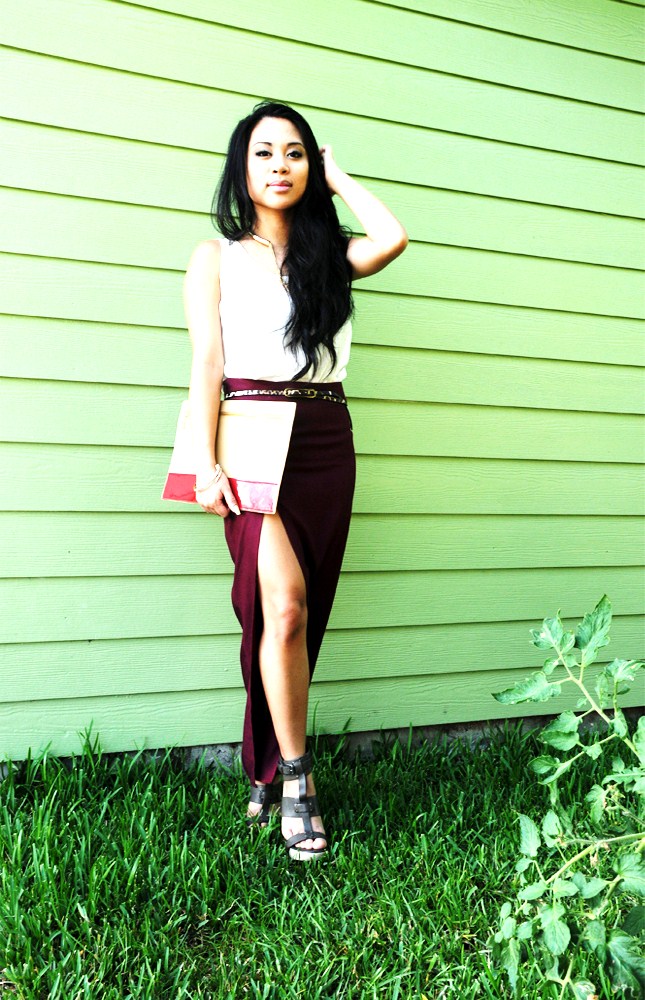 Make the maxi work skirt for you this fall by choosing one in a sleek, column design and complete with a thigh high split. Work the opposite angle to the infamous Angelina Jolie look and make sure your split skirt has more of a peek-a-boo effect than look-at-me.
---
12

Long Coat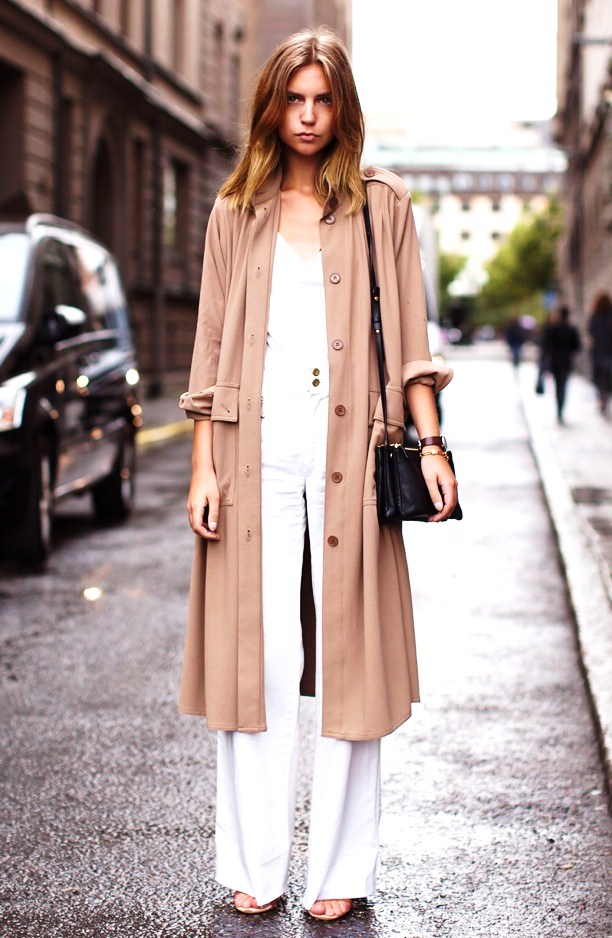 Designers such as Jil Sander and Stella McCartney made sure to include long, oversized, blazer style coats in their fall collections. Take their lead and add one to your wardrobe this fall. Simply slip it on over your outfits for an instant update.
---
13

Carryall Bag

The carryall bag is a must-have fashion fall 2012 piece. It is not only stylish but practical for all your everyday needs. Choose one in a classic doctor's bag style and fuss-free finish to make sure it lasts more than one season.
---
14

Lightweight Trench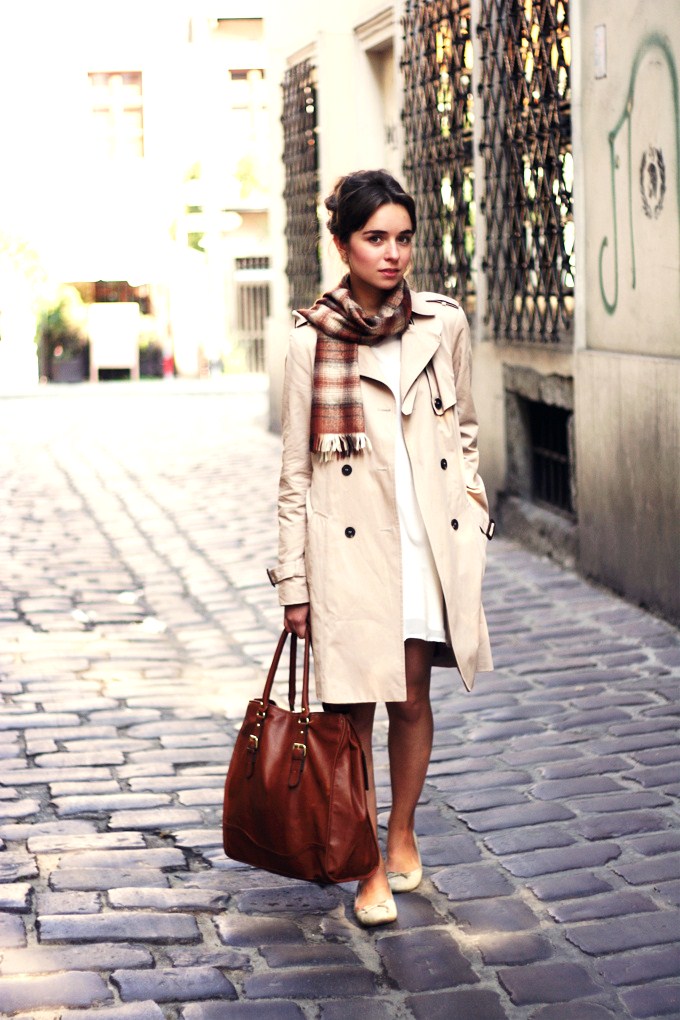 Some things are just timeless and the lightweight trench coat is just that. It's one of the most ideal pieces to get you through fall weather. If you don't already own one, make sure it's on your must-have list for this fall.
---
15

Statement Sunglasses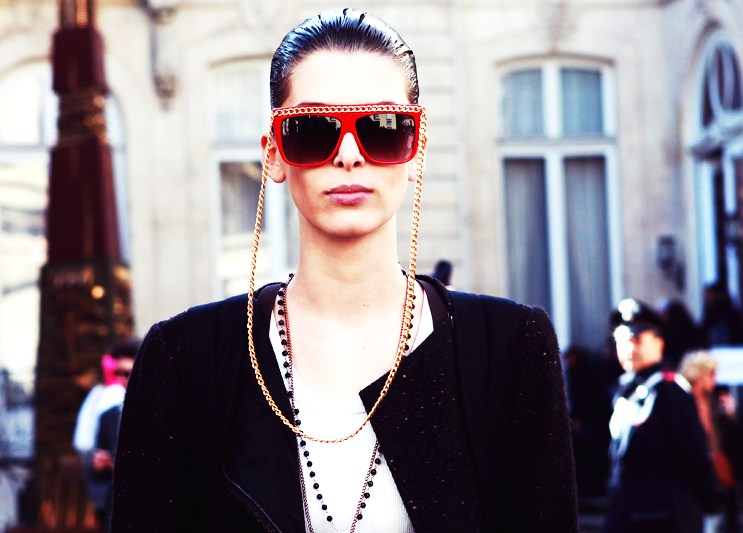 A pair of statement sunglasses can be the perfect finishing element to your outfit. This fall there will be a big emphasis on thick frames, statement shapes, and eye-catching finishes. From classic cat eyes to more angular designs, make sure your sunglasses stand out this fall.
---
16

Block Heel Pumps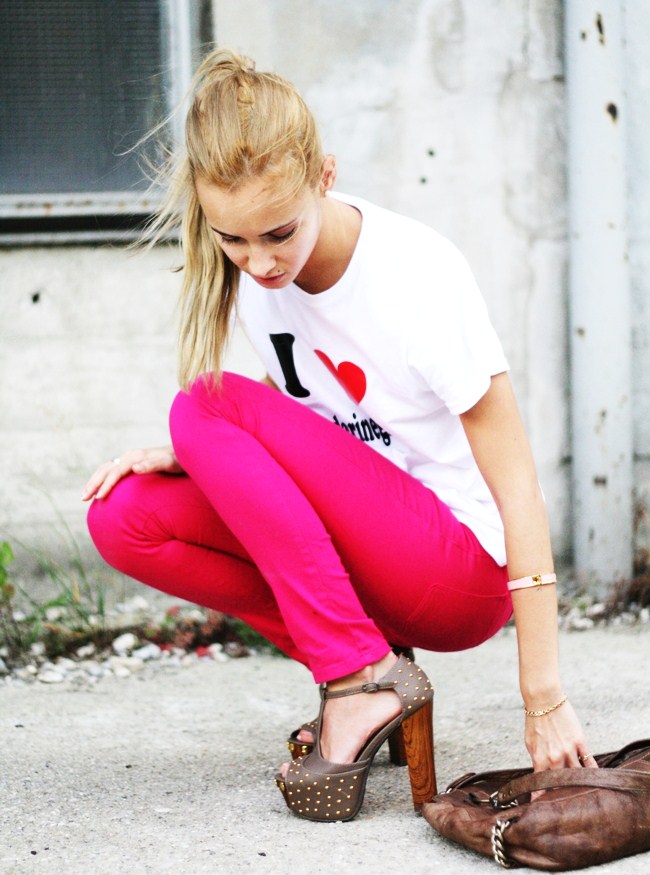 This must-have fashion fall 2012 piece is bound to add some punch to your outfit. From the front they look just like normal pointed or almond toe pumps, but the back reveals something a bit more edgy. A thick, block heel provides a cool contemporary twist to the classic pump design.
---
17

Crossbody Bag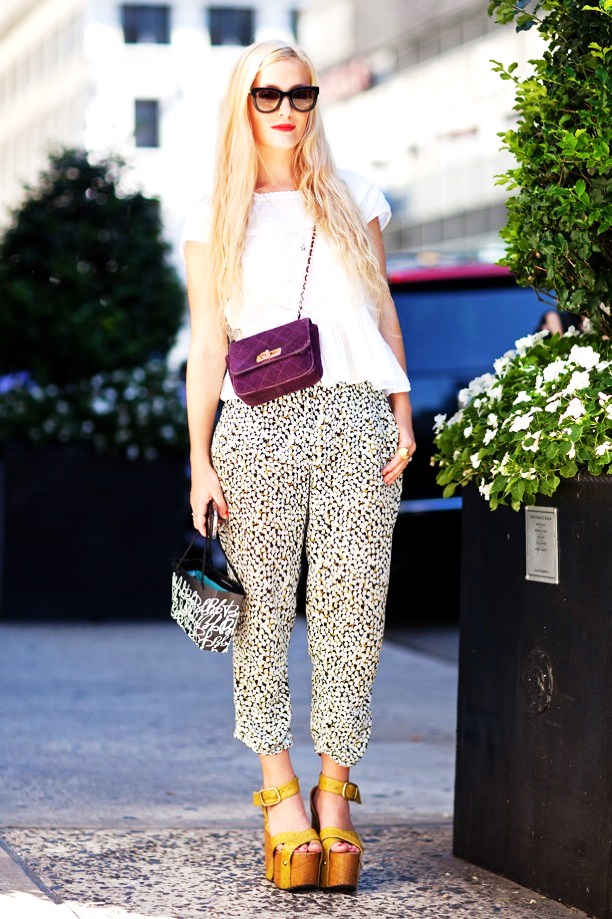 A small cross body bag is perfect for wearing on the go. Stay on-trend by choosing ones in fuss-free designs and with minimal hardware. If you need inspiration, look no further than the designs of contemporary cult favourite Céline.
---
18

Brocade Skirt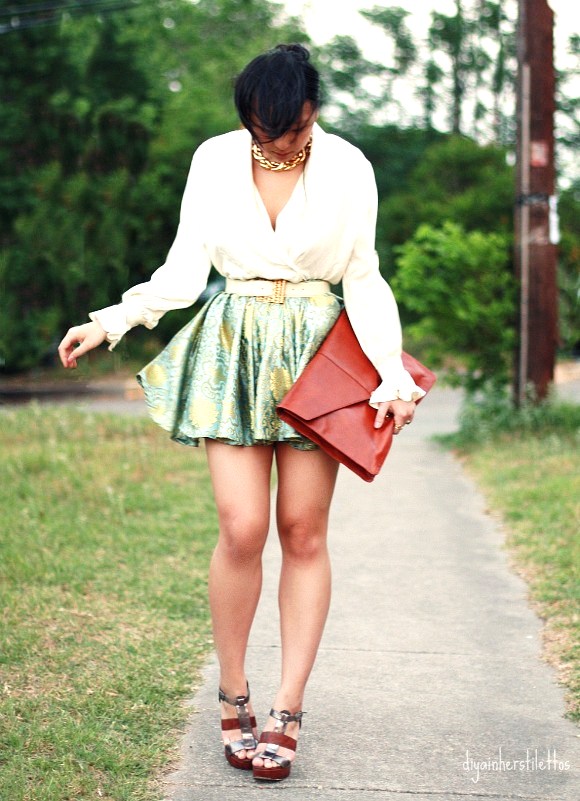 Add a luxe twist to your look with a brocade skirt. It's perfect for working the opulent, Baroque inspired trend that will be infiltrating fall fashion. Team it with a basic tee and blazer for a stylish look.
Now, you're probably thinking 'that's a lot of must-have pieces' but the beauty is that with all the different trends out there you can pick and choose what suits your style best. What's your must-have fashion for fall 2012? What will you be wearing?
Top Image Source: iamtherealkatyperry.tumblr.com
---
Comments
Popular
Related
Recent