15 Awesome Outfit Inspo for Summer for Women Who Want to Reinvent Their Style ...
By Gunit
Have you ever looked at your wardrobe this summer and thought that you need new clothes? Or ever thought of trying a new look inspired by a great blogger on Instagram or a girl you see walking in front of you?
New summer outfits are very tempting to try, but also finding the right new style could be the most exciting thing that could happen to you in your fashion journey.
Here are 15 most fabulous outfit inspo for the summer of 2017 put together to inspire you to find your new style. Let's get you your own new look that will show other people the side of you they've never seen before.
---
1

ARTSY and AVANT-GARDE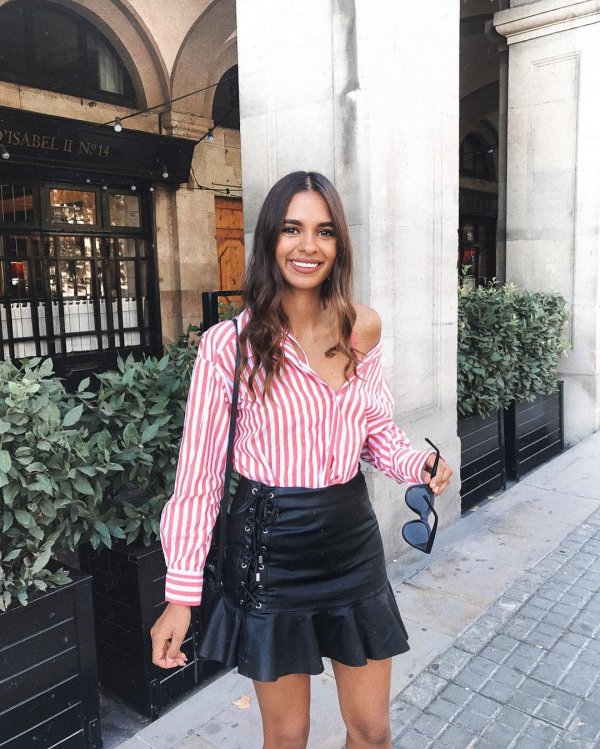 Do you like to stand out from the crowd?
If yes, by reinventing confidence and innovation, this style is the one for you. Style yourself using the most different style of outfits, and invent one that holds the key to your wardrobe. Try something new till the time you see a flawless unique outfit in the mirror accessorized with beautiful jewelry. If that unique style fits, I might as well say, just flaunt it, blog about it. Let others see the creative spirit, and willingness to be different and confident. When people say ''fashion is art'', they're right! Play with colors, fabrics, and outfits and bring out the artist in you. You never know who you are inspiring.
2

BUTTERFLY and BEAUTIFUL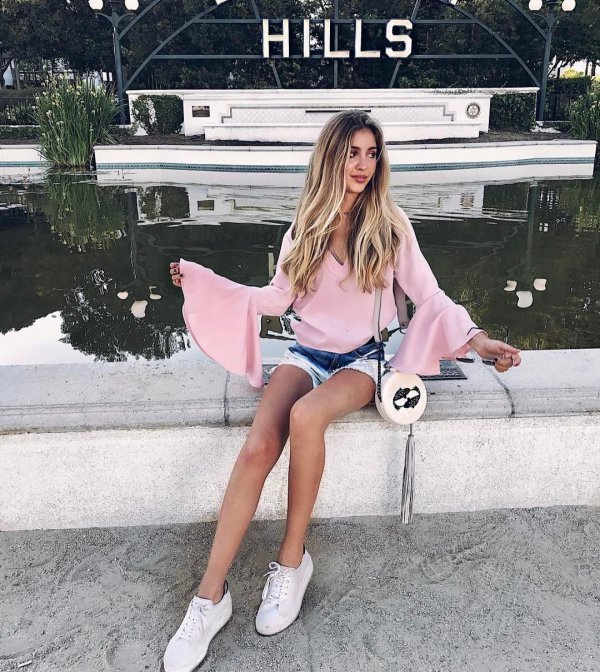 Butterfly, also known as Bell Sleeves are in again! They might just look coming from an old Era, but there's something beautiful to it when you wear them. Bell sleeves top, dresses and jumpers are waiting on the shelves of the stores for you. You will find it in your nearest stores because this fashion has a long way to go.
---
3

CASUAL and CALM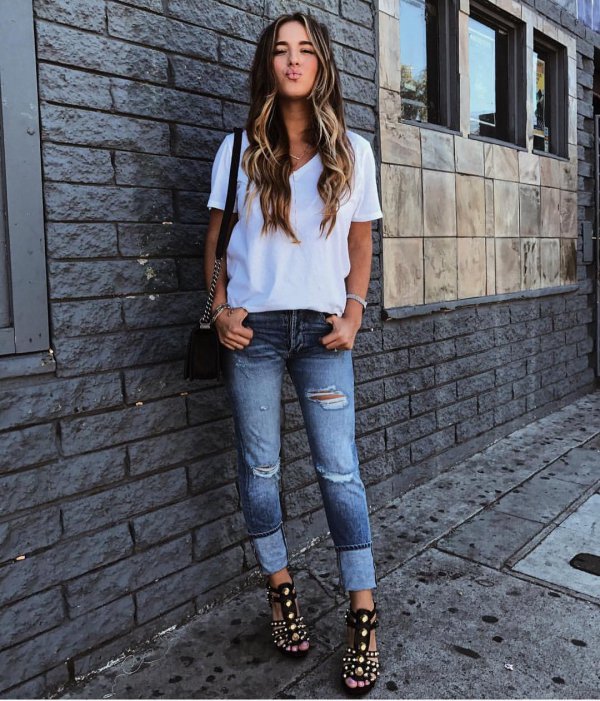 Fashion is comfort. Looking for something soothing that keeps your mind carefree? Here's how to get the ultimate look. Look for a T-shirt with nothing written and no work on it, this would suit perfect with a pair of shorts or jeans. A less complicated footwear with a coordinating handbag will go with this outfit. Put minimal or no makeup to hit the casual road. Keep it sleek, and uncluttered with elegance for a casual style solution.
---
4

GIRLY and GORGEOUS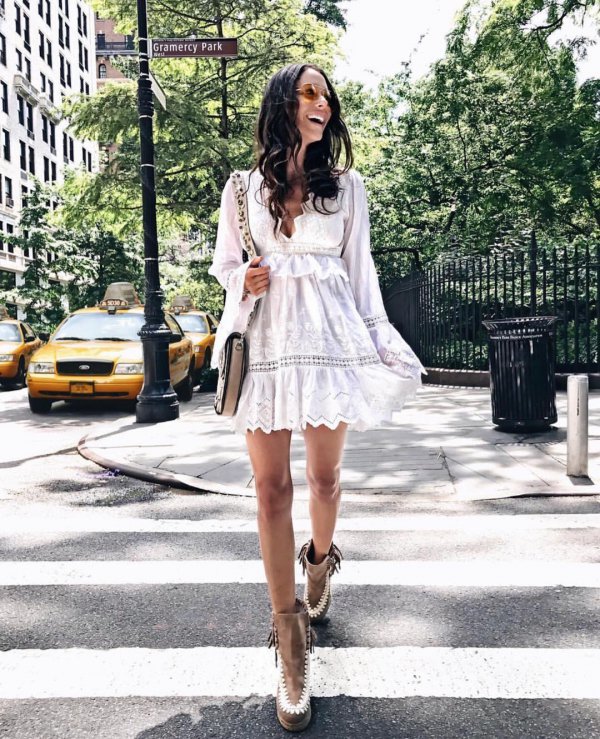 If you are bored with your simple old style, adorn yourself with a couple of lace dresses and tops. This is something that your wardrobe would have missed. Light colors and stunning accessories will keep the gorgeous look on point. Let your Saturday nights love you enough to win more compliments.
---
5

BAD and BOLD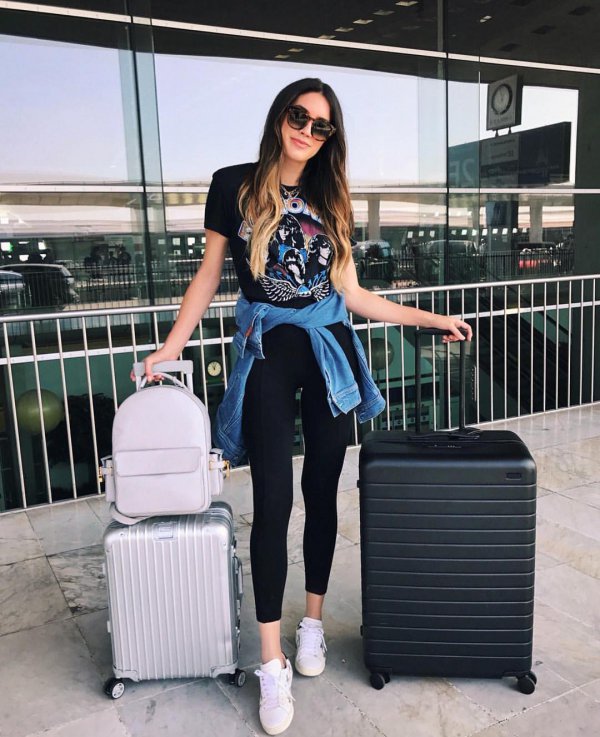 Do you want to be cold enough yet steal the hearts away? If out of all the colors, black has been on your mind lately, you might pick up this look. A cool tank top with short quotations on it, and a pair of black jeans would be a summer perfect match for this look. In winters, carry a leather jacket with boots showcasing your bold confident look that'll turn heads around.
---
6

COWGIRL and CONTENTED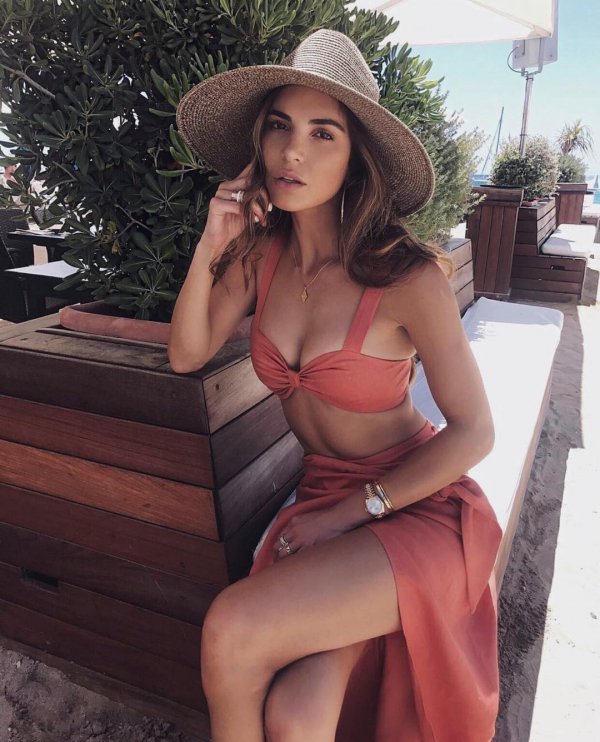 If you are looking for something out of the world, then this look is what you should try. Dress yourself in a shrug following with a western style cowboy hat. This amazing way to dress is developed to impress. More you go out on the street, more you'll realize what a great choice you picked.
---
7

BOHEMIAN and BEAMING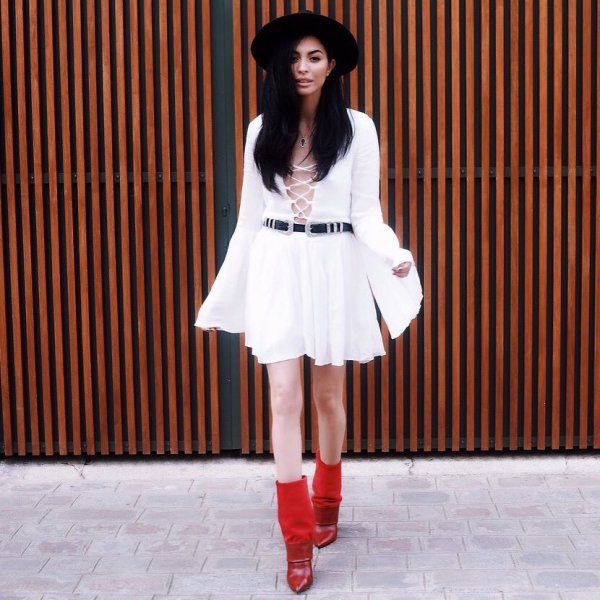 Ethereal details with wild intricate patterns and exotic textures would best describe the ''Boho'' look. It was inspired by the hippie movements of the late 1960s and 1970s but now it has become a treat loved by millions of people. It's the best combination of fitted and flared clothes. You could try braids with this look to give it a stylish home-inspired look.
---
8

FORMAL and FAMOUS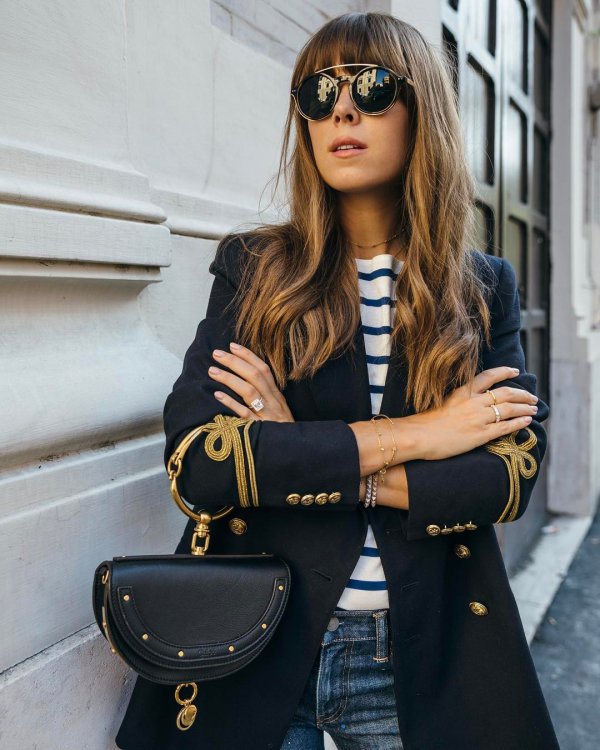 Inspired by Gina Torres in Suits, this look is amazing for those interning, or wanting to feel strict and bossy. This look tells you what to pick. Even if you are a college student who is doing an internship, this look is worth to try. To adapt this look, your wardrobe should be incredibly smart and snazzy, with plenty of blazers and pencil skirts with simple hairstyle.
---
9

CLASSY and CHOOSY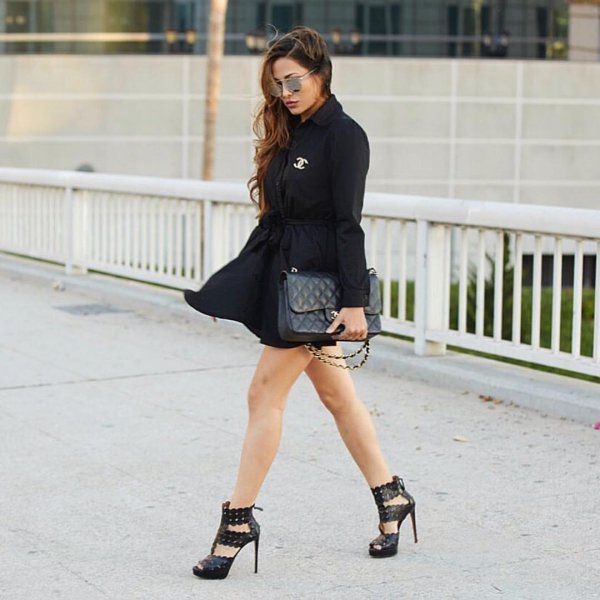 High heels and Little Black Dress or a stunning golden attire and ballerina pumps are the flawless mix of high-end fashion. Wear more sequin, glitter, sleek fabric which would sparkle the ramp you walk on.
---
10

PREPPY and PRETTY

Well connected with the youth culture, this look never gets old. Grab the blouses with matching collared tees and a-line skirts and tights for a preppy trip. It may appear geeky but luxurious. Good for college girls who are trying to keep it simple and running out of time to pick fancy clothes for the season.
---
11

SPORTY and SMART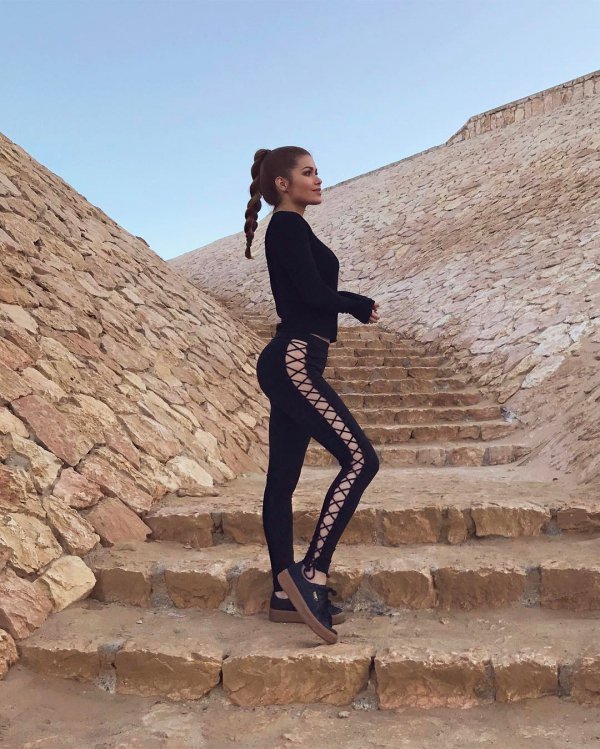 Get rid of your denims that have been making you feel uncomfortable. It's time to look closely, this is the look made for you! Grab sweatpants or tight runner pants, with basic tees and sports shoes to announce energetic fashion statement. Complete the look with your hair tied in a ponytail.
---
12

FOREIGN and FEARLESS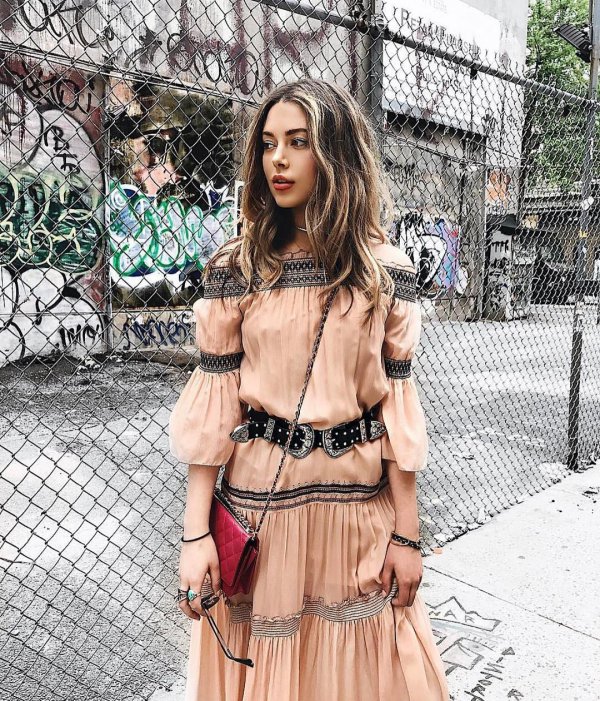 Do you know about an outfit that are not famous in your country but looks ravishing when you see girls from different country wearing it? Try something nobody has ever seen before. Be mysterious and fearless and wear an amazingly influenced attire.
---
13

SIMPLE and STRAIGHTFORWARD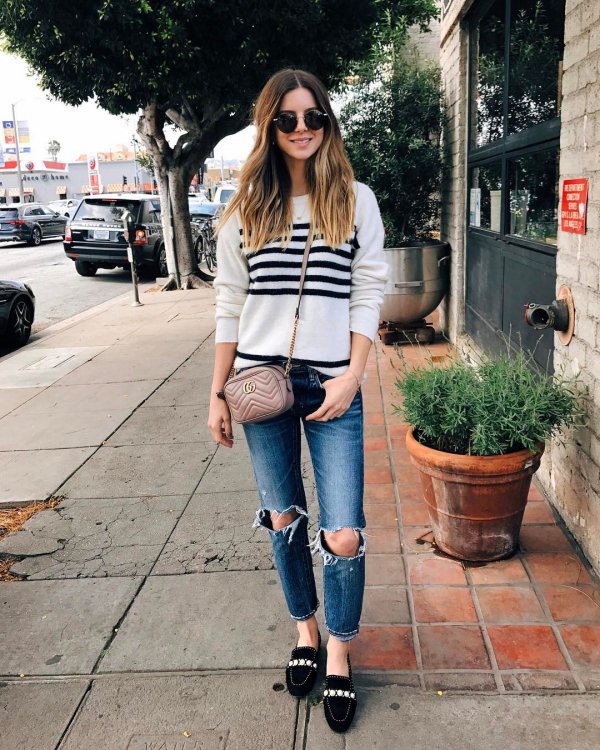 If you're a girl who is straightforward, and seems to care less about what other people think, this style follows your heart. Striped tee is a perfect go to look simple, with a pair of plain skin-fitted jeans and tennis shoes. A carefree look also goes well with track or leggings. I personally love this look and in fact, I wear it to college with no regrets.
---
14

BOYISH and BRAVE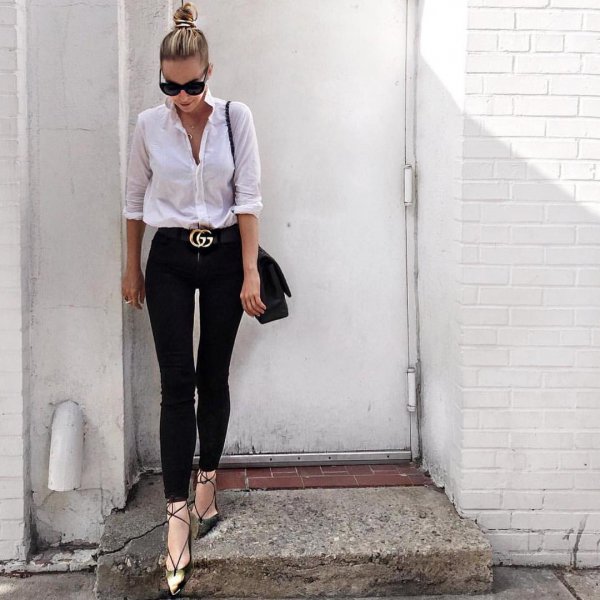 Inspired by Anna Faris's dressing style in Mom, this style could suit many of you who like to keep it brave. You know it's right when you see Converse shoes worn with a checked shirt and a pair of skin-fitted jeans. It fits for those who do not want to waste their time looking for a perfect dress or a pair of stylish shoes in the stores. A mix of neatness and bravery best defines this look. Keeping your hair tied in a ponytail or a bun would make you look cooler than ever. Spruce up your summer wardrobe with this stylish outfit.
---
15

PUNK and POSITIVE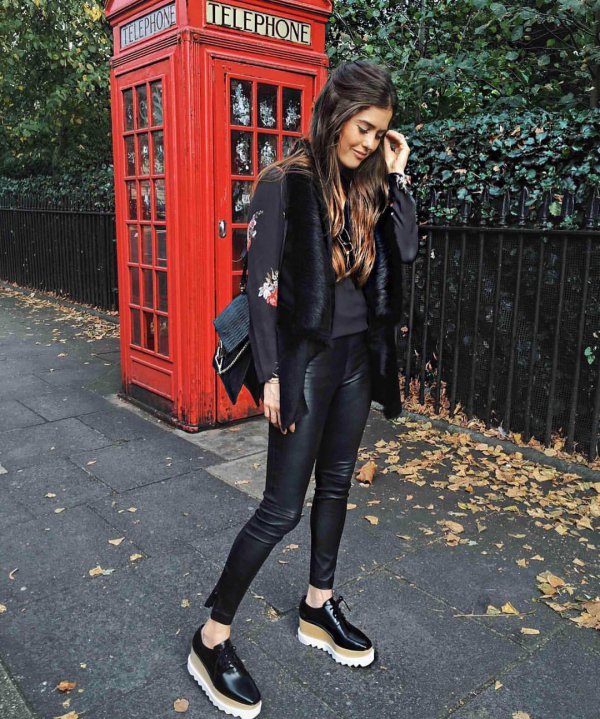 Tired of wearing girly? Time to bring in the studs, spikes, and chains. Leather pants and jacket reflects a stunning hot personality, which is best described as Punk look. It's a ready-to-go trend that looks amazing yet dark!
---
Popular
Related
Recent