While backpacks are a practical method for carrying around your textbooks all day, there so many adorable backpack alternatives that can add something special to all of your outfits. The bag you carry can say a lot about your personality, so it is important that you find a bag that represents you well. The perfect alternative to a backpack must be big enough to fit all of your school needs, while still being comfortable enough to carry around all day. Here are some of my top contenders for backpack alternatives.
---
1

Herve Chapelier Tote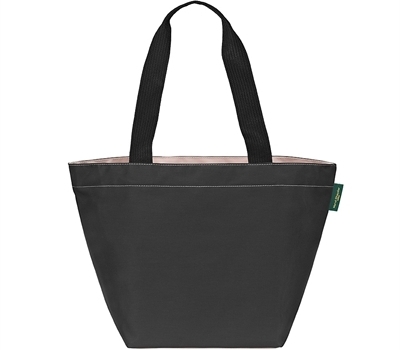 I have had my Herve bag for almost 8 years and it might be one of my favorite backpack alternatives. It is simple, strong, sturdy, and timeless. Each bag comes in a variety of color duos to fit any girl's taste. What makes this bag so perfect for the college girl is that you can use it for class or turn it into a weekender bag for your trips to visit friends on the weekends. You can get so much more use out of this bag than just carrying your books around. It costs around $110 but lasts a long time.
2

Rothco Vintage Khaki Medic Bag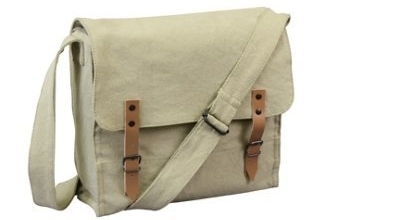 This messenger bag is perfect for an easy way to travel across campus. Its neutral color works with any outfit and it has a rugged feel to it. If you want an effortless alternative to a backpack, then look no further. It is the perfect size to fit in a laptop and some books, and you will have easy access to everything you need for the whole day. Find it at Amazon for around $15.
---
3

American Eagle Striped Satchel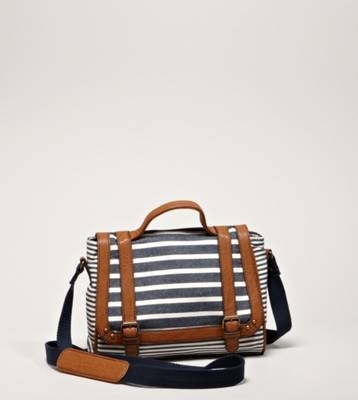 The timeless appeal of navy and white stripes makes this bag one of the perfect backpack alternatives. This messenger bag will stay with your from your first days of high school all the way through college graduation. It is sturdy enough to hold all of your textbooks while still looking chic and adorable. Get it for less than $20 at American Eagle.
---
4

Pugs Not Drugs Tote

Share your wise words of wisdom across campus while you carry this unique tote bag to class. This is the bag for the girl who wants to stand out in a crowd and express her quirkiness. You will be sure to strike up some conversations with classmates over this adorable bag. Find it at Hannah Zakari or other retailers for around $16.
---
5

J.Crew Biennial Tote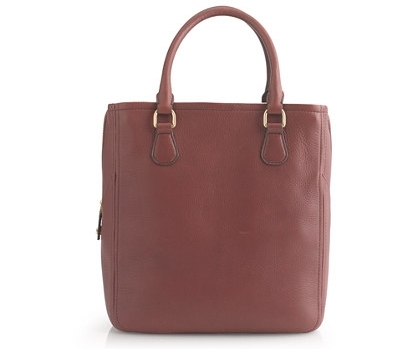 **
**
This bag literally has enough room to fit your entire life in it. And as a busy college student, that is one of the most important things a bag can do for you. It has a structured lining, a pocket for your laptop, and an adjustable shoulder strap so you can switch up the way you wear it. It's $348 at J.Crew.
---
6

Anthropologie City Picnic Hobo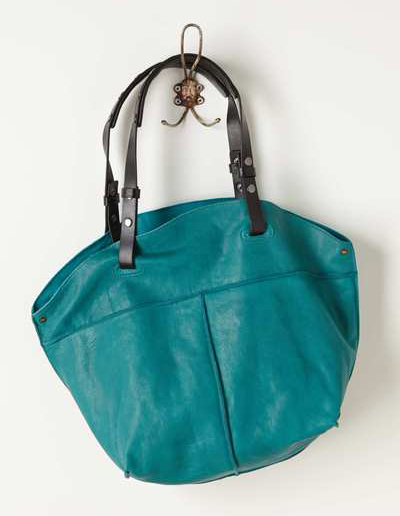 This bright hobo bag is simple enough to be worn with a variety of outfits, yet fun enough to make a statement. It has three inner pockets to help you organize your hectic college life and it is hand-dyed so no two purses are exactly alike. It is the perfect unique back to get you through your crazy college lifestyle. Find it at Anthropologie for around $278.
---
7

Nasty Gal All of the Gold Tote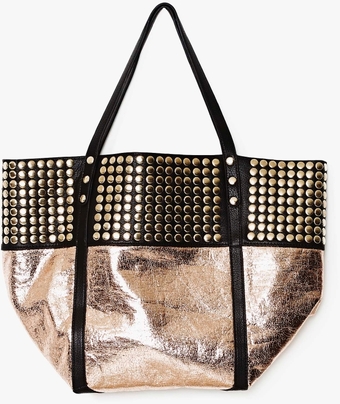 Who said you can't have fun with your bag for class? This oversized gold metallic bag is the perfect bag to match your outgoing rebellious personality. Complete with studded leather-look details, it will give any outfit that extra spark it needs. And it is huge enough to fit all of your daily needs into it. It ranges between $58 and $78 at Nasty Gal.
These backpack alternatives might be just what your wardrobe needs to spice up your daily outfits for class. No matter what your style is, there is a great alternative to a backpack out there. What did you think of these backpack alternatives? Do you prefer to carry around a backpack or a different bag, like a tote or messenger bag? What are some other cute backpack alternatives that you have seen?
---
Comments
Popular
Related
Recent