With the involvement of top designers, the Entrance of the Athletes in the Olympics Opening Ceremony has become as much a fashion parade as a great sporting occasion. In Rio 2016, teams sported designs from the likes of global superstar names like Ralph Lauren, Stella McCartney, Lacoste, and Christian Louboutin alongside famous designers from their home countries. It made for an amazingly kaleidoscopic entrance. Let's take a look and then please tell me your favourite uniforms.
---
1

Canada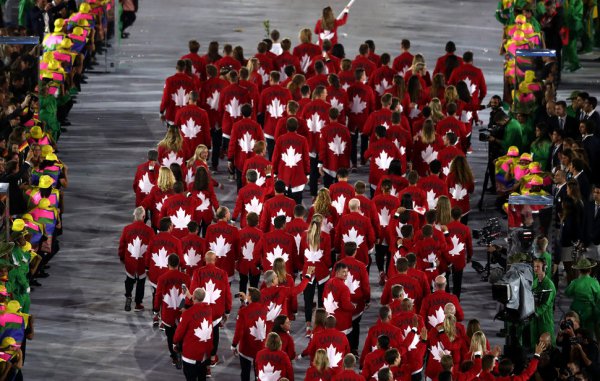 Canada turned the national pride up to an 11 with these bold and beautiful maple leaf jackets. There was no mistaking what country these athletes were representing!
---
2

Australia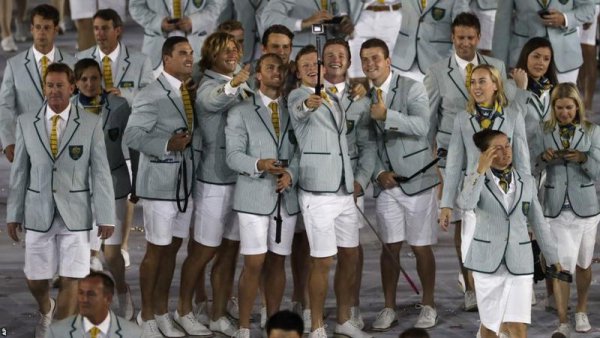 Australia showed their slightly cheeky, playful side with this outfit that looked a little bit like a boarding school uniform!
3

Jamaica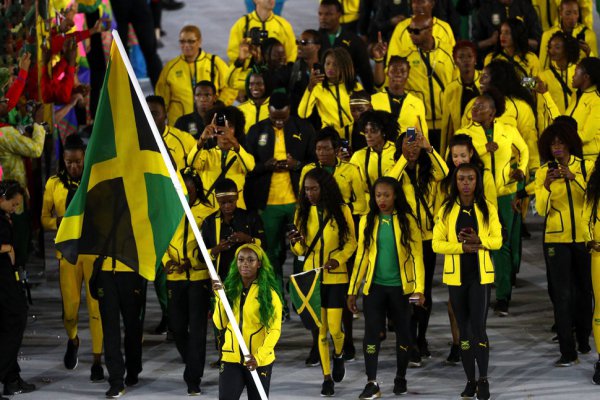 The colours of Jamaica are synonymous with the Olympics Games in recent years, and the team's outfits screamed Caribbean pride with rich yellows and greens.
---
4

Cameroon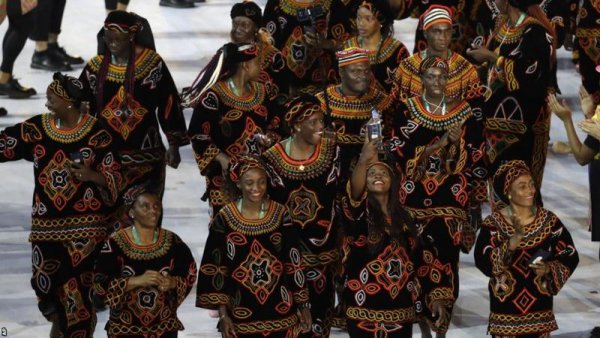 The Cameroonian athletes could just as easily been walking down a runway entering the Olympic opening ceremony. Such beautiful colours and designs!
---
5

Croatia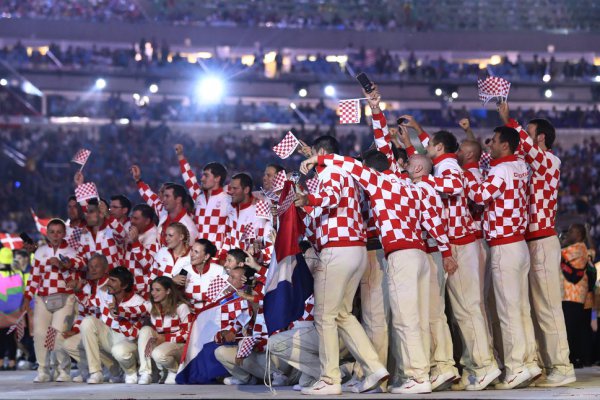 The iconic check squares of Croatia are always instantly recognisable, and the athletes look great in this smart, simple yet super stylish creation.
---
6

Hungary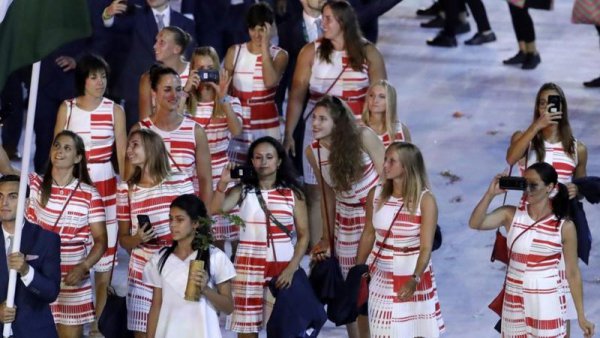 How do you feel about this design for the Hungary team? Some thought they look like products covered in barcodes!
---
7

United States of America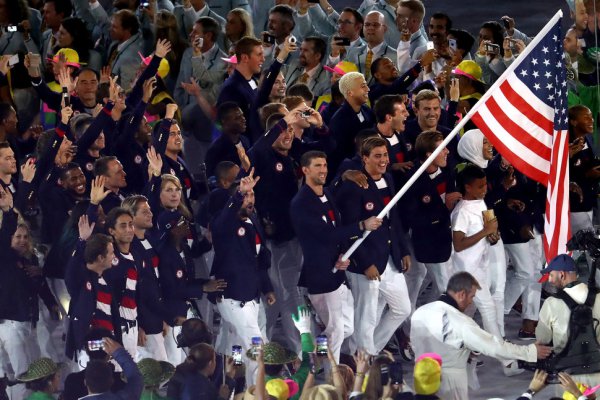 Michael Phelps and co. looked effortlessly cool in their USA colour combination complete with fitted blazers from Ralph Lauren.
---
8

Indonesia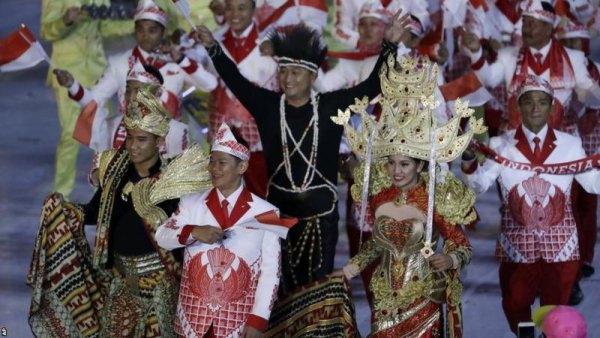 The Indonesia team without a doubt looked the most regal athletes on the night. Their traditional costumes were one of the highlights of the ceremony.
---
9

Barbados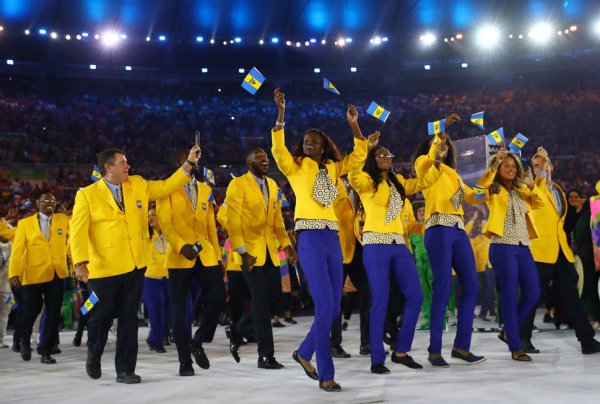 Some enjoyed the bold yellow blazers of the Barbados team, but others thought they all looked a little too much like flight attendants!
---
10

Lesotho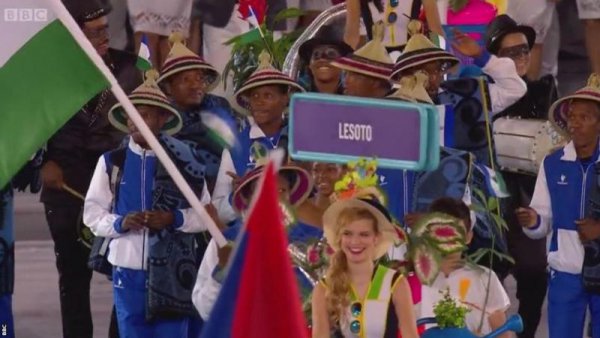 The traditional hats that the athletes from Lesotho were wearing gave their simple tracksuits a really fun and vibrant edge.
---
11

Mozambique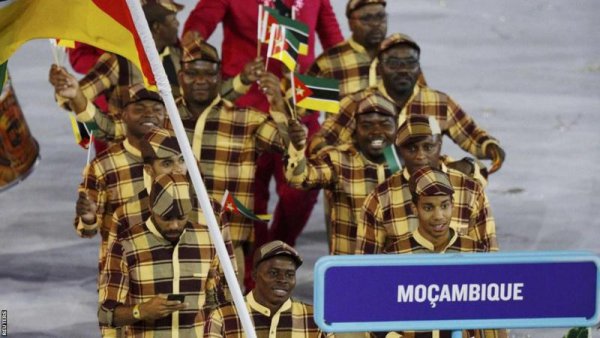 One BBC commentator said these outfits looked like a car interior, but fans of classic Burberry might see something more stylish!
---
12

Norway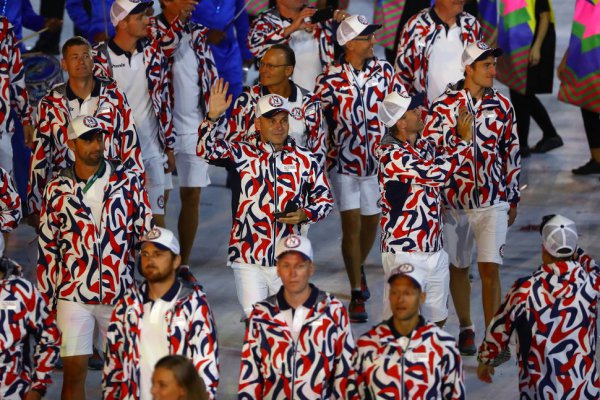 Here are Norway doing their very best impression of a magic eye picture, perhaps Waldo is hidden somewhere underneath their hoods!
---
13

Pakistan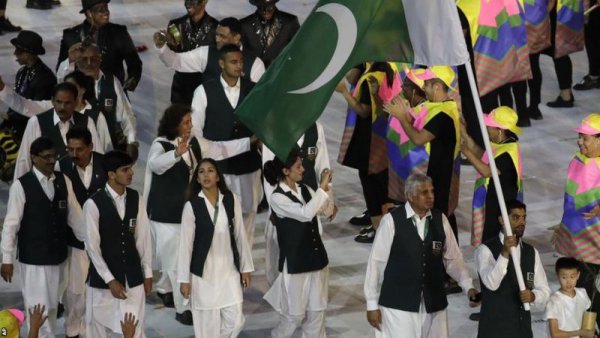 This was one of my personal favourites. The Pakistani athletes showing off some of their traditional style with theseincredibly comfortable looking team outfits!
---
14

Great Britain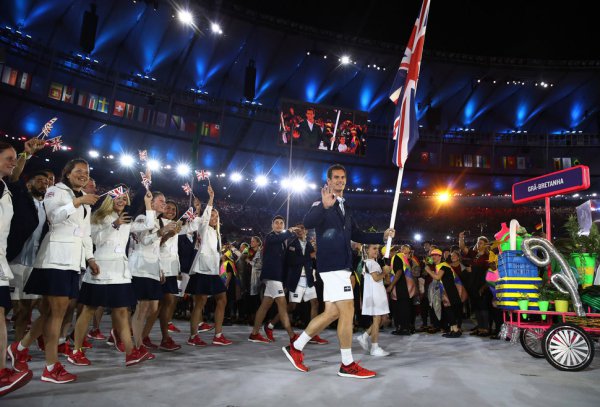 For Team GB, Stella McCartney managed to incorporate all of the colours from the Union Jack in to their outfit, from white tops and blue shorts all the way down to red sneakers.
---
15

Portugal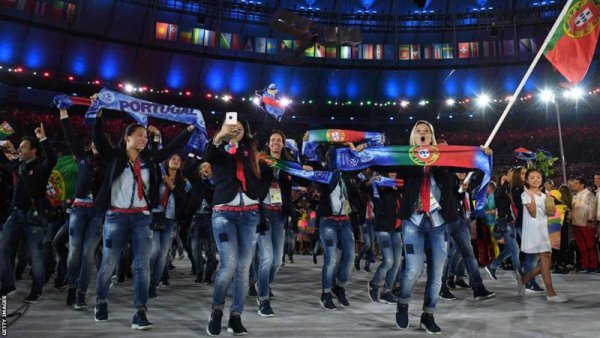 Portugal went for a much more casual look with denim jeans, but for such sporty individuals, I think they can pull it off with style!
---
16

Denmark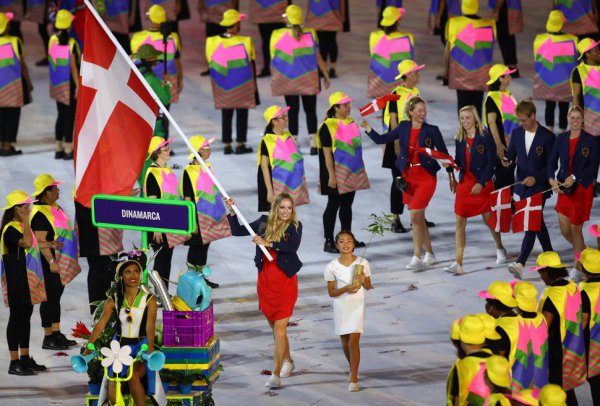 Denmark kept it nice and classy with their traditional red. Caroline Wozniacki was the perfect model for the wonderfully designed outfit!
---
17

Sudan
Sudan brought some traditional flavour to their entrance, wearing these amazing, pristinely white thobes.
---
18

Sweden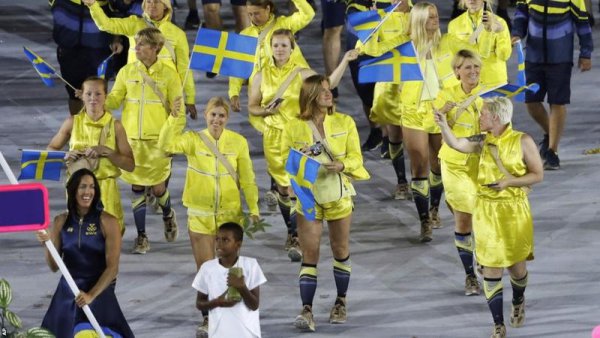 It looks like Sweden went for substance over style with their outfit from H&M, with one commentator saying that they looked like they had come straight from soccer practise!
---
19

Malaysia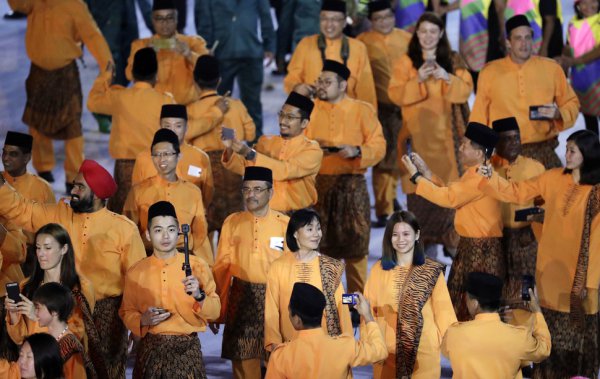 The Malaysian team rocked an all orange number that really stood out from the rest of the crowd.
---
20

Tuvalu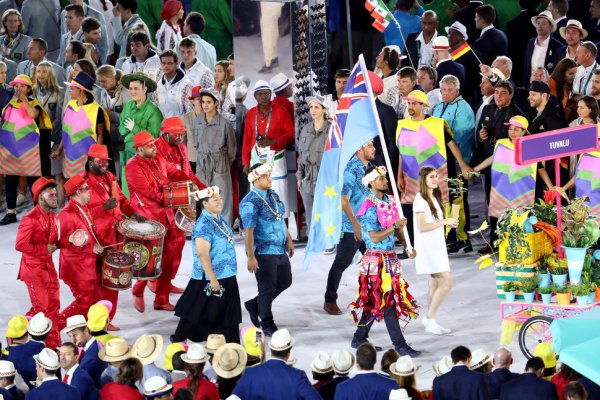 The small Tuvalu team wore some traditional head dresses with pride, matched with an ocean blue shirt perfectly represented the vibe of their country.
---
21

South Korea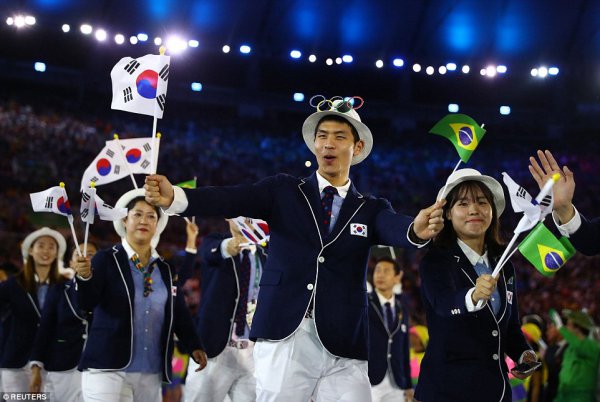 There was definitely a schoolboy blazer theme going on. Here's the South Korean team in some nifty uniforms. Around the world in 40 blazers!
---
22

South Africa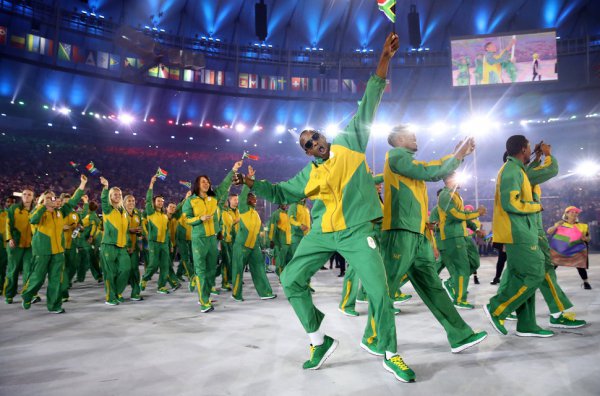 The Rainbow Nation uniform was surprisingly subdued. Just green and gold tracksuits - with matching sneakers of course.
---
23

Montenegro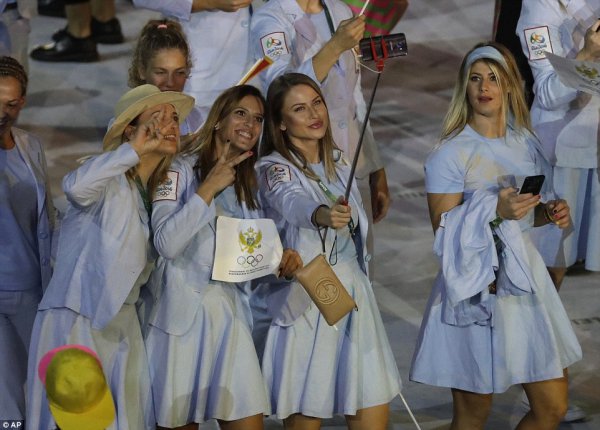 Is that the uniform from Beauxbatons? The Olympics is just as exciting as the Triwizard Tournament.
---
24

Brazil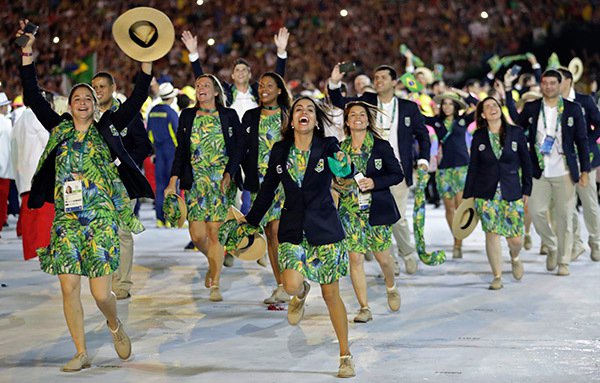 The host nation wore a vibrant print that conjured up the Brazilian rainforest and set the color palette for the whole event.
---
25

Tonga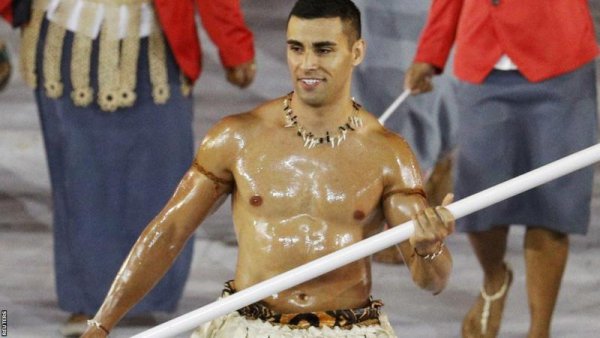 And, of course, saving the best for last! The Tonga flag bearer grabbed all of the headlines as he confidently strutted into the stadium oiled from head to toe! With abs like that who needs a uniform? We certainly weren't complaining!
---
Comments
Popular
Related
Recent