It is reported quite often that there are more women who wear the wrong bra size than those who get it right. This means we suffer slipping straps, straps and wires that dig in, arm bulges - you get the picture – right? And sometimes – simply due to body shape and bra design – even if you have been measured for the right size (which, by the way, you should do) – these things still happen. So what's a girl to do to make her bra more comfortable?
---
1

Wear Wider Straps

If your bra is causing you an uncomfortable amount of pain in the shoulder area, it is very likely that the weight of your breasts is too heavy for the thinness of the straps you are wearing. The key is, the thicker the bra strap, the more support you get, and the wider the material is across your shoulder means that the weight will be spread out and will not dig in to a small area line.
---
2

Opt for Full Coverage

One of the lesser-known handy bra tips is that it really makes a difference what kind of cup coverage your bra offers. If you are feeling like you need a little more support then it is a great idea to opt for a new set of bras that have full coverage. Though they may not be as cute or sexy as some other designs, you will feel a lot more comfortable and will be less likely to develop back pain.
---
3

Adjust Properly

Your bra is not like a pair of jeans that you can put straight on and go on with your day. Both the straps and the band need to be adjusted to fit your specific measurements and doing this will give you the best support possible. Also, this is something that will have to be done more than once, as going about your daily routine will almost certainly move the straps out of place.
---
4

Pick a T-Shirt Bra

Though fancy lace bras undoubtedly look great, sometimes the intricate decoration on the cups can be quite raised and have the potential to irritate your skin. To give your boobs a break, how about investing in a set of soft cotton t-shirt bras for those occasions when you are just relaxing around the house or in a situation that you know you won't need to show off!
---
5

Consider Your Size and Underwire

Though underwire is part of many bras on the market and is generally considered a helpful addition for women with small and average cup sizes, it can be a great hindrance to women with larger busts. Bigger breasted women could find completely underwired bras uncomfortable, so shop around and see if you can find bras that have shaping wire at the sides but not necessarily under the cup.
---
6

Wear Them in Rotation

It sounds like a funny thing, but you know it's true, we all have a 'favorite' bra! Though you may always be tempted to opt for your favorite, the thing to remember is that bras, just like any other item of clothing, become misshapen over time, and is it vital that you mix it up and wear your bras in rotation to avoid wearing one all the time that gives you very little support.
7

Make Use of Handy Gadgets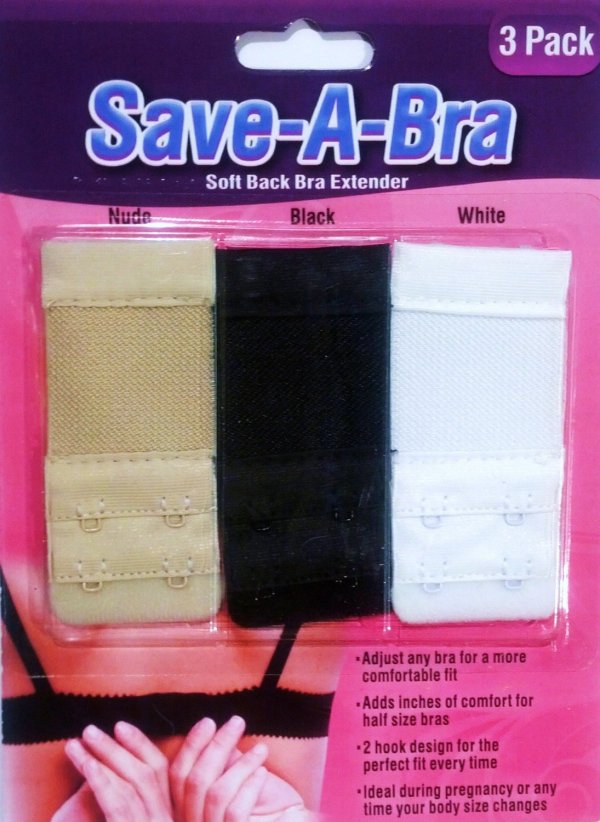 Women's bodies change throughout their lives, that's a fact. Whether it be through pregnancy or through a little weight gain, there may be occasions when your bra does not fit the way it used to. Rather than having to spend a lot of money on new good quality bras, utilize your current ones by investing in some band expanders like 'Save-a-Bra'. These easy clip on extenders solve your problem and will keep you supported without have to splash the big cash!
As I mentioned at the beginning, you might not experience these problems if you are measured by an expert who can tell you your cup and band size. So if you can get measured and if you still experience the aforementioned problems, you now know how to deal. What's your biggest bra bugbear?
---
Comments
Popular
Related
Recent