7 Types of Shoes Every Woman Must Own ...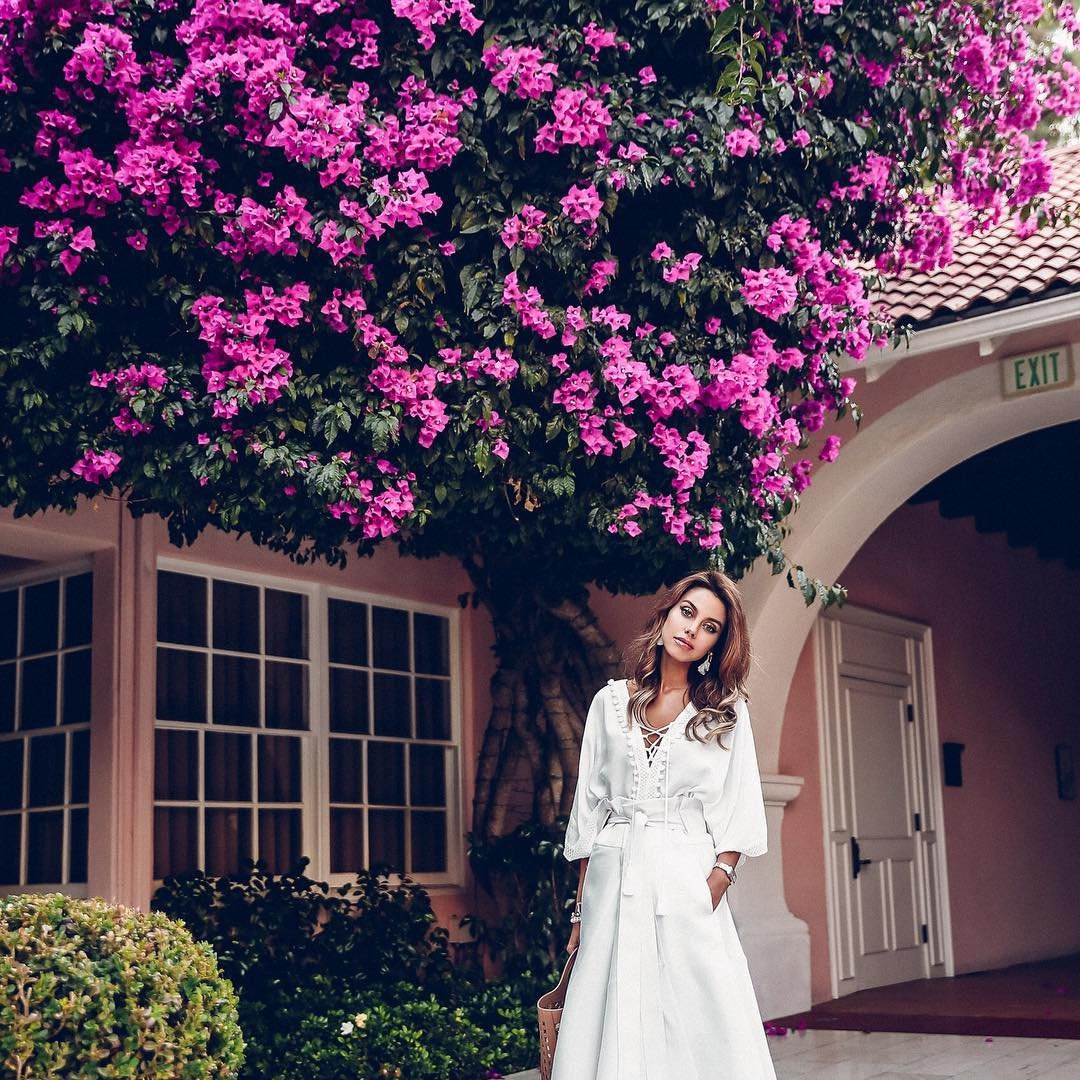 Are there specific types of shoes every woman should have? Well, shoes do maketh a woman. As a self-confessed shoe addict, I would love nothing more than a closet full of shoes à la Sex and the City. But this is real life and I'm no Carrie Bradshaw. Still, I do believe that a woman can never have too many shoes, but if you must choose, these are the 7 types of shoes every woman must own.
Let's start with THE must-have shoe, the classic pump. Think of these as the LBD of the shoe world. They usually go with everything under the sun, are perfect for work and play and could there be an easier way to take your look from day to night? I recommend investing in two pairs, one black because black can do no wrong and one nude to lengthen your legs and make you feel like a Greek goddess. You can go for rounded or pointy tips and as high or low as you'd like!
I love heels but I love my feet more so, more often than not, I choose to let my feet rest and look adorable in a pair of ballet flats. The most fun part is the endless choices you have with styles, materials and colors. Really, the sky is your limit! Speaking of sky, ballet flats really do make you feel like you're walking on a cloud, don't they? If that doesn't make this a type of shoe every woman should own, I don't know what does.
I know few things are as comfortable as a pair of Uggs but it's high time everyone says goodbye to them for good and hello to riding boots instead. Nothing looks as chic as a white tee, a pair of jeans, a leather jacket and riding boots! So go out there and get yourself a pair in black...and maybe one in chestnut brown too.
Summer is all about dresses, short shorts, tank tops and pedicures. What better way to show off your pedicure than with a pair of comfy yet glamorous wedge heels. I love that these are so easy to walk in, look fantastic with practically anything and are the best of both worlds. Do we need any more reasons to label this a type of shoe every woman should have? I think not.
While we're still at summer, here's another type of shoe every woman must own...a pair of sandals. Flip-flops are perfectly fine for the beach and a FEW other places but when you're out and about, a pair of sandals look so much nicer. My favorite lazy day look is a slouchy tee, shorts and thong sandals. Pure bliss!
A statement pair of shoes or what I also like to call "happy shoes" are basically just an outrageous pair that transform an otherwise boring outfit in to...well, a statement outfit! They may not go with most things you own but that's the point. Whether it's a floral pair or a pair with polka dots, studs, animal print or just something in a blinding neon color, a statement shoe has the ability to lift your spirits up and turn a bad day around. It's almost as good as a cupcake!
If sneakers are not your style, here's a wonderful alternative. There's just something about a pair of Oxford shoes that makes me go Squee! I love the vintage look they exude, I love their masculine vibe and I love how they can look just as fabulous on a dress as they do on a pair of pants. Oh they are pure magic and every woman needs a pair!
And that concludes our list of types of shoes every woman should have! While I go drool at some more shoes, do let me know if I've missed any must-have shoes and what's on your personal list of shoes every woman must own.
Top Image Source: younghipscene.com
{{#comments_count}} Show Commnents ({{comments_count}}) {{/comments_count}}