Where Can You Shop for Stylish Sunglasses under $25?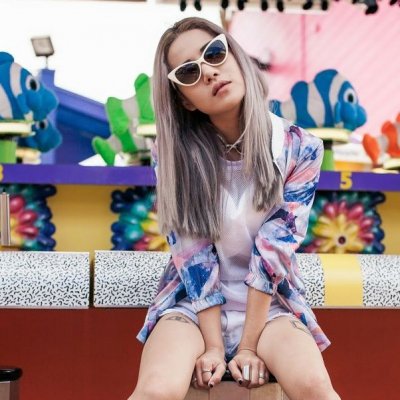 Spring is here and it's time to go shopping for sunglasses! Sunglasses are a fun warm weather accessory. But sometimes you don't have the money to shell out on designer sunglasses. That's okay; there're lots of places where you can get stylish sunglasses for under $25.
I bought sunglasses at Charming Charlie last year and was very pleased with them. They held up well and gave me a full summer of wear. Charming Charlie is a store that's so much fun to shop at. They have some clothes but their main focus is on accessories, including sunglasses. If you don't have one near you, you can always shop at their online store.
I actually just bought a pair of sunglasses for this spring at Maurices. They're aviators with coral edging and cost me $12.50. I love them and have already received tons of compliments on them. Maurices has a decent selection and they're all under $15. At that price, you may want to buy more than one.
Target is spot on when it comes to following current trends and that's no exception with their sunglasses. There's a wide selection so there's something for everyone and every style. Target is usually an easy place to shop for sunglasses because most people are in their local Target at least once every couple weeks. However, if you're one of those unfortunate souls that live far from the nearest Target, you can always shop online.
Claire's is a fun little store where you can find great accessories, including sunglasses. Their sunglasses are a bit more playful than some of the others mentioned here. They're also a lot of color options in their sunglasses. It's all about what you like. But they're very reasonable, starting at just $5.
For whatever style of sunglasses you're dreaming of, sunglass warehouse is bound to have it. Their selection is huge, with hundreds of pairs to choose from. There're also several cool features to enjoy when you're shopping from this website. You can get guidance on what type of sunglasses are best for your face shape, skin tone and more. This's a fun site to browse, even if you aren't buying.
If you love anything that has a vintage flair then you'll love shopping at ModCloth. This site is all about capturing the loveliness of all the vintage fashions. If you're looking for sunglasses that have a vintage feel to them, look no further than ModCloth. You'll have the satisfaction of knowing that you're wearing something different than your friends, too. They're cute, unique and under $25.
7.

Souvenir Shops at the Beach
My last suggestion isn't a specific store or website. Instead, I'm suggesting you shop for sunglasses at some of the little souvenir shops on your beach vacation. Those shops almost always have sunglasses for a great price. Last year my daughter and I each found a pair we loved for $5 a piece at a beach souvenir shop. It's also very fun to shop for shades while you're at the beach. It adds a little something special to the experience.
These're 7 great places to find sunglasses for under $25. What style of sunglasses are you shopping for this season? I'd love to hear from you!
{{#comments_count}} Show Commnents ({{comments_count}}) {{/comments_count}}